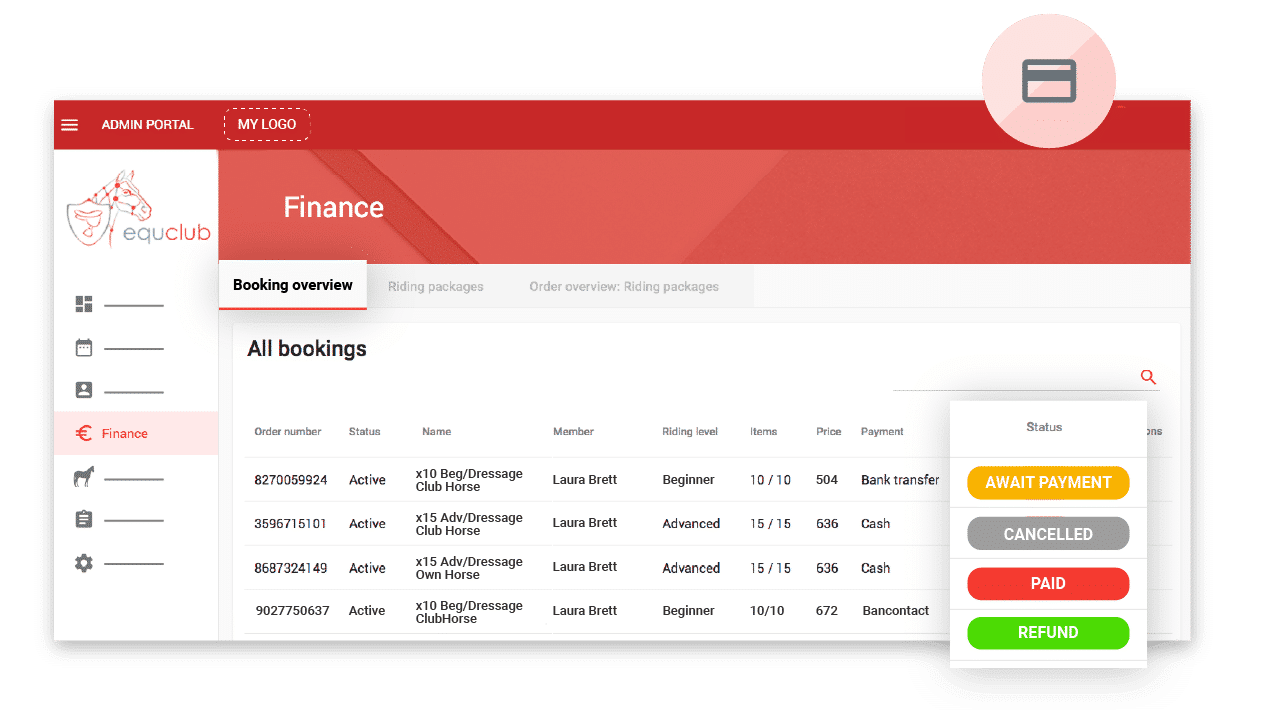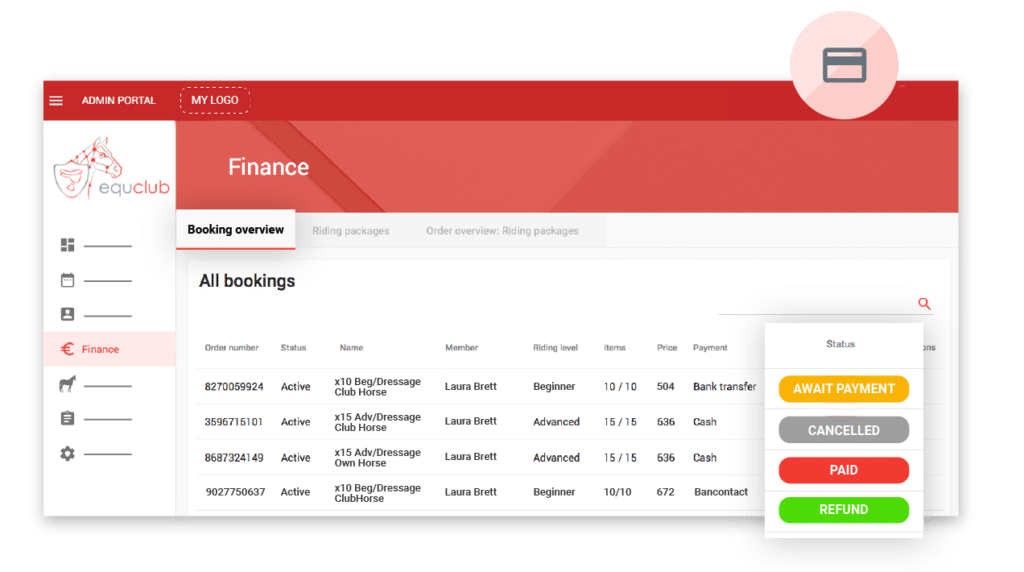 Vereenvoudig de boekings- en betalingsprocessen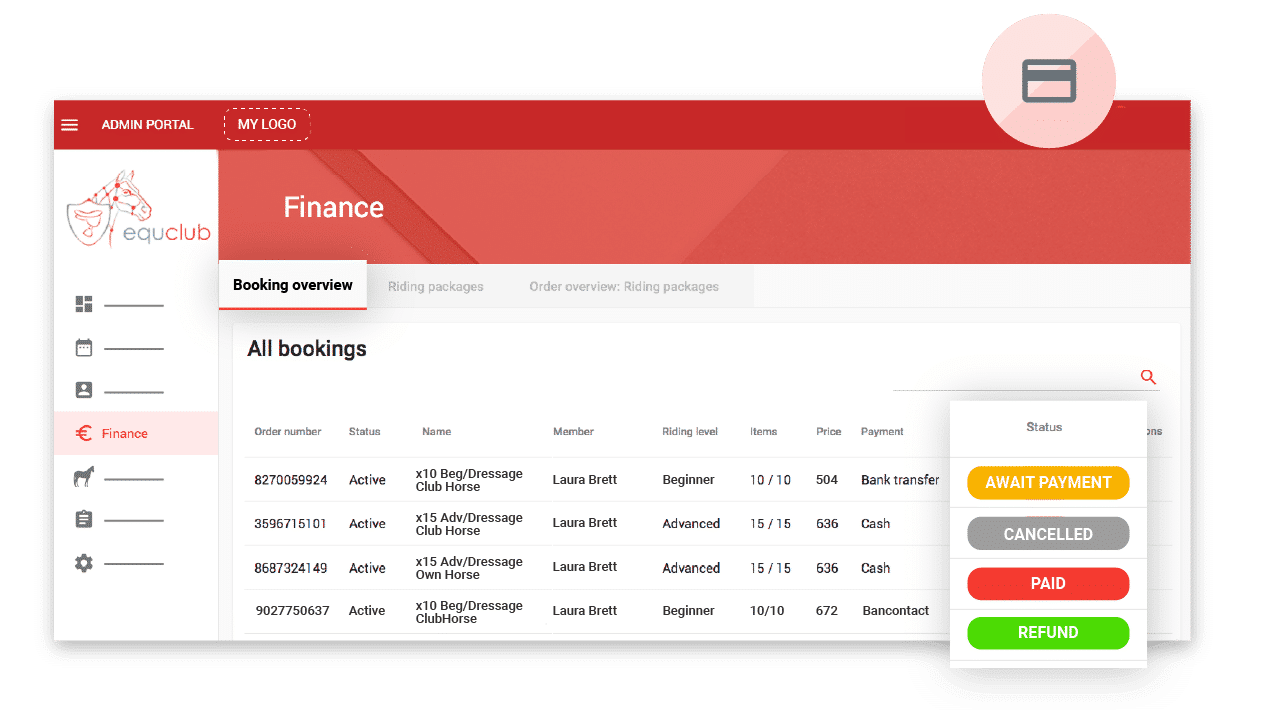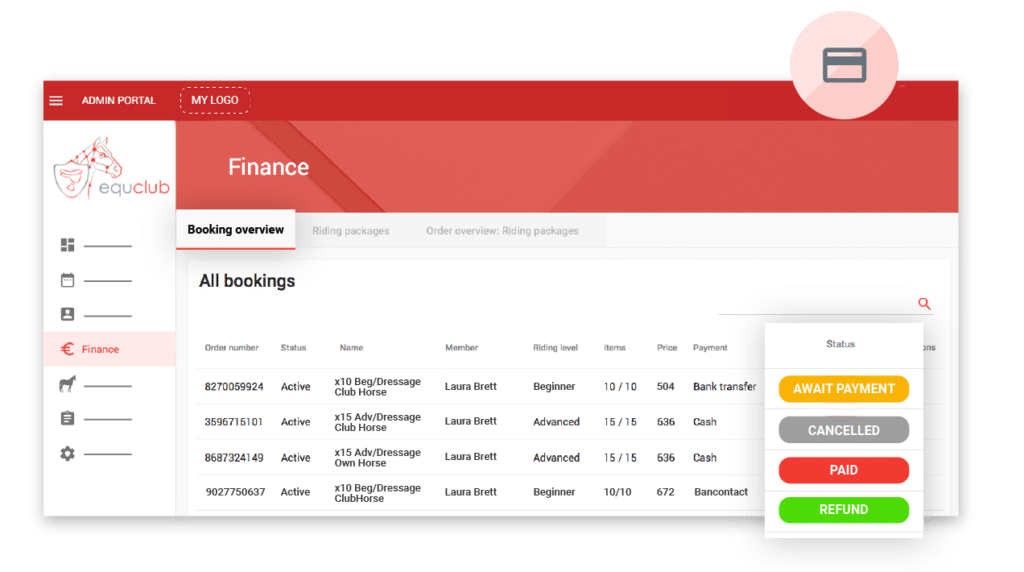 Vereenvoudig uw boekingsbeheer en de manier waarop u betalingen ontvangt op basis van verschillende betalingsopties.
Beheer effectief de fasen van betalingen en de opvolging van betalingsstatussen.
Overzicht van
Abonnementen en betalingen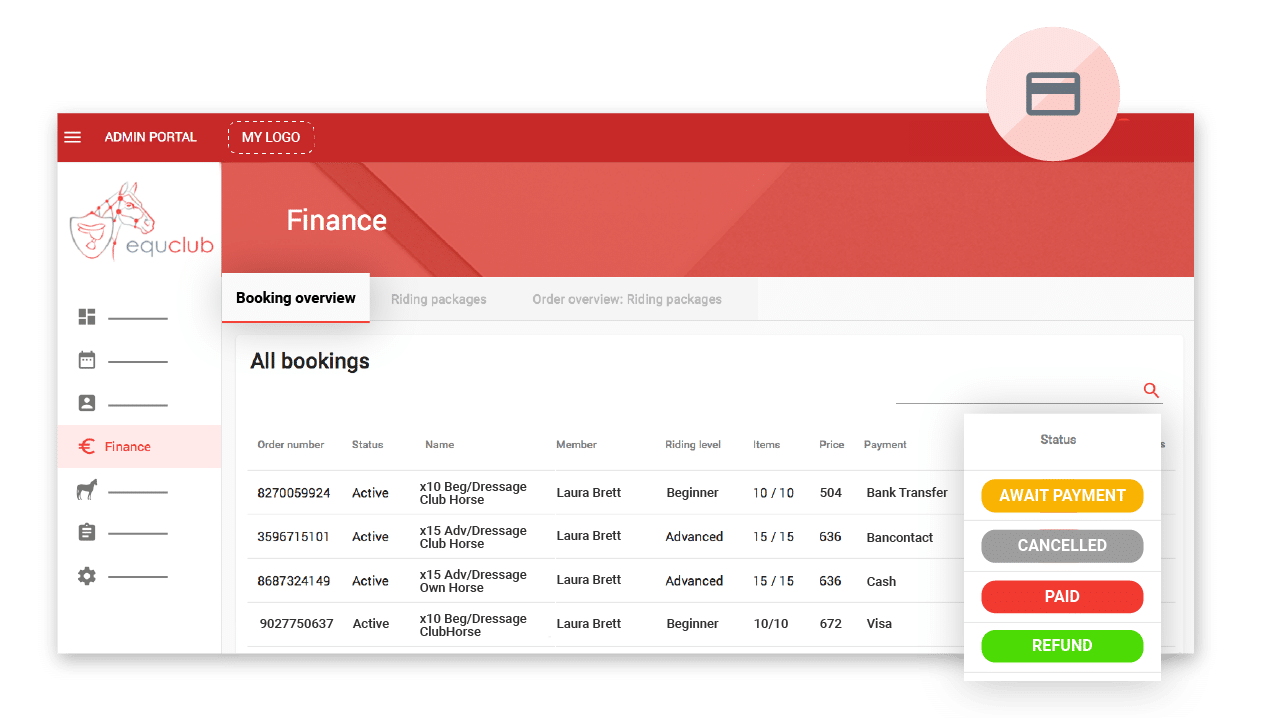 Admin- en clubeigenaren hebben tijdens het betalingsproces een duidelijk overzicht van al hun ledenboekingen en de betalingsstatus van elk lid.
Volg de betalingsfasen en betalingsmethoden op, om ervoor te zorgen dat meldingen over wachttijden en bevestigingen zichtbaar worden.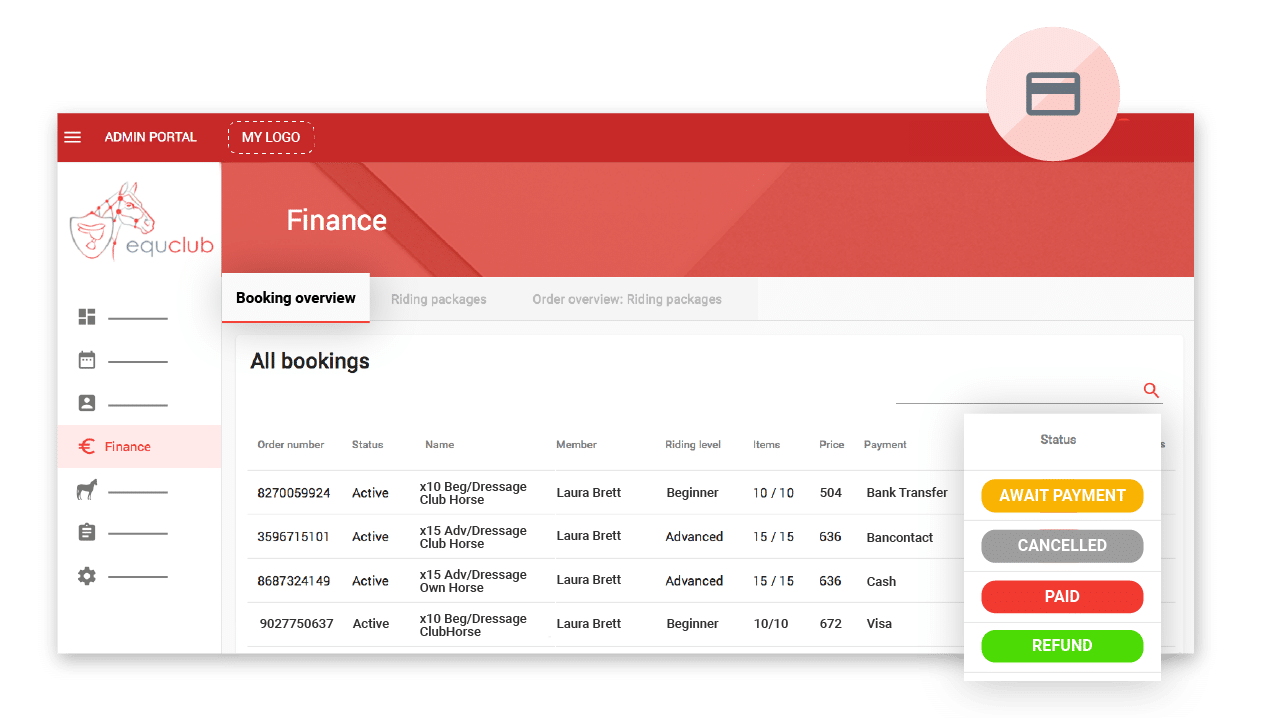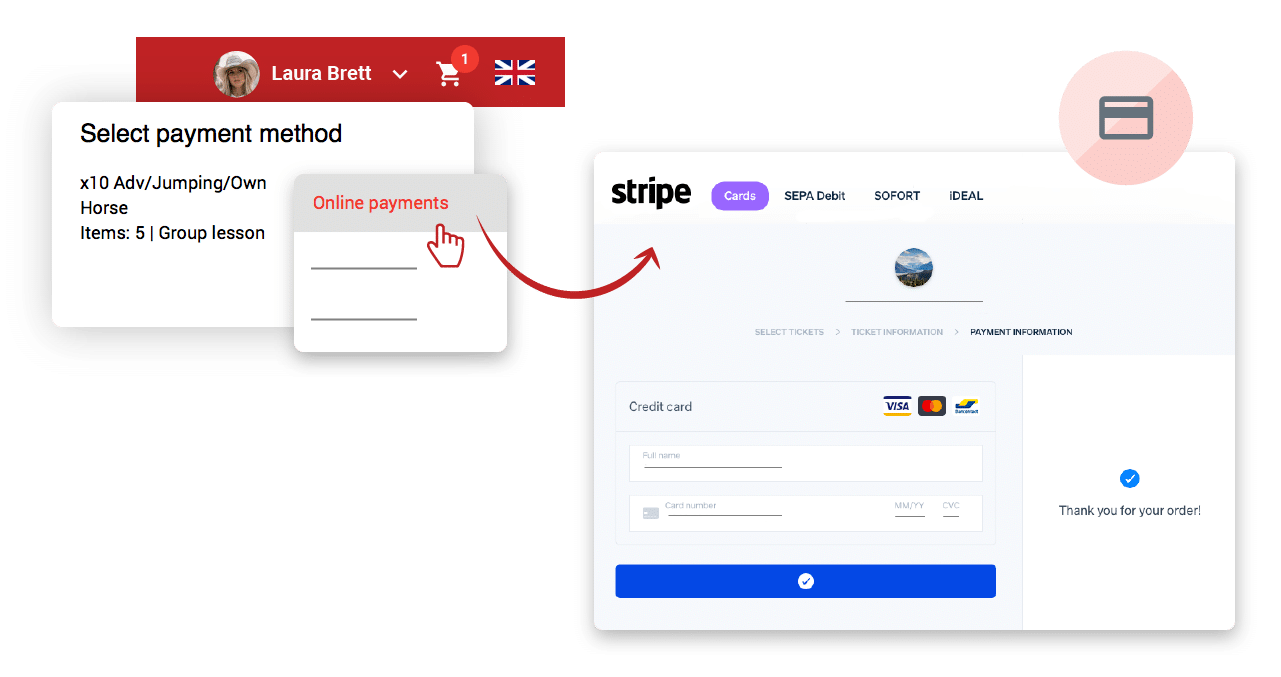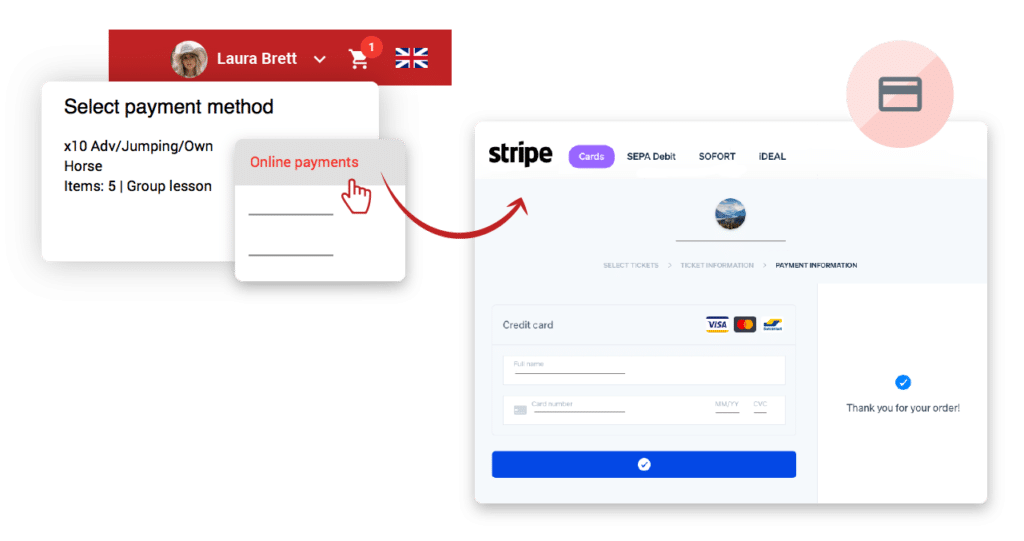 Ontvang betalingen Automatisch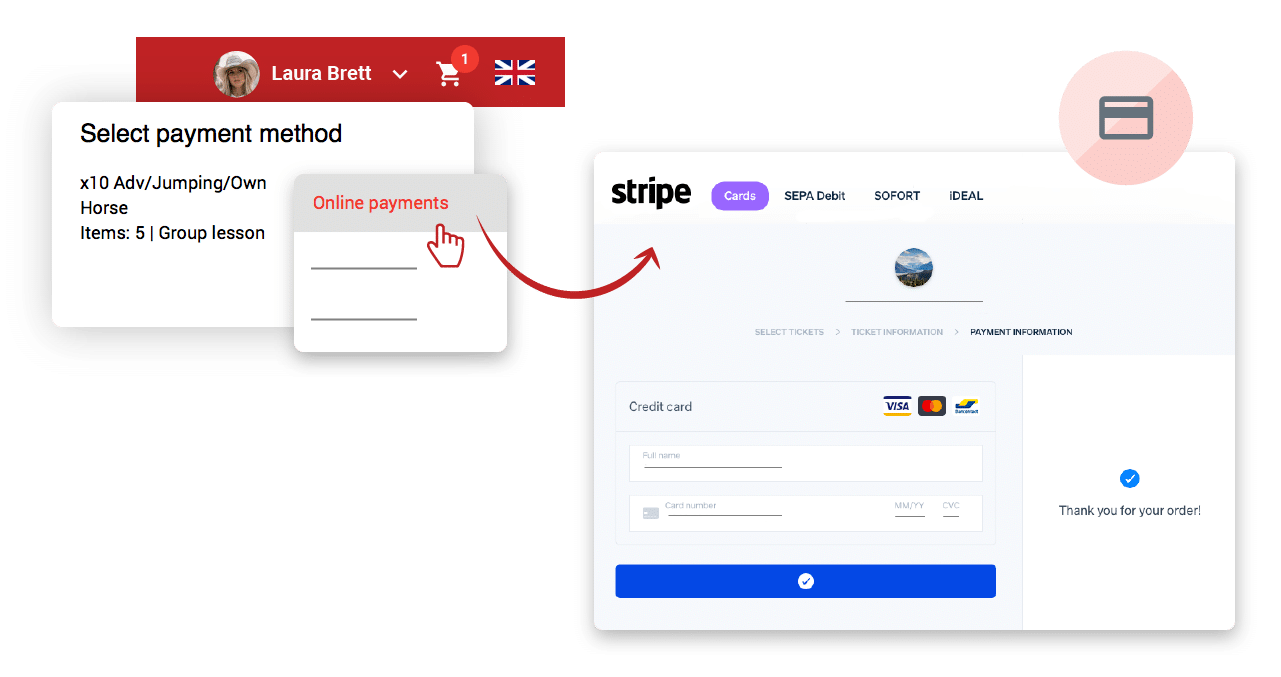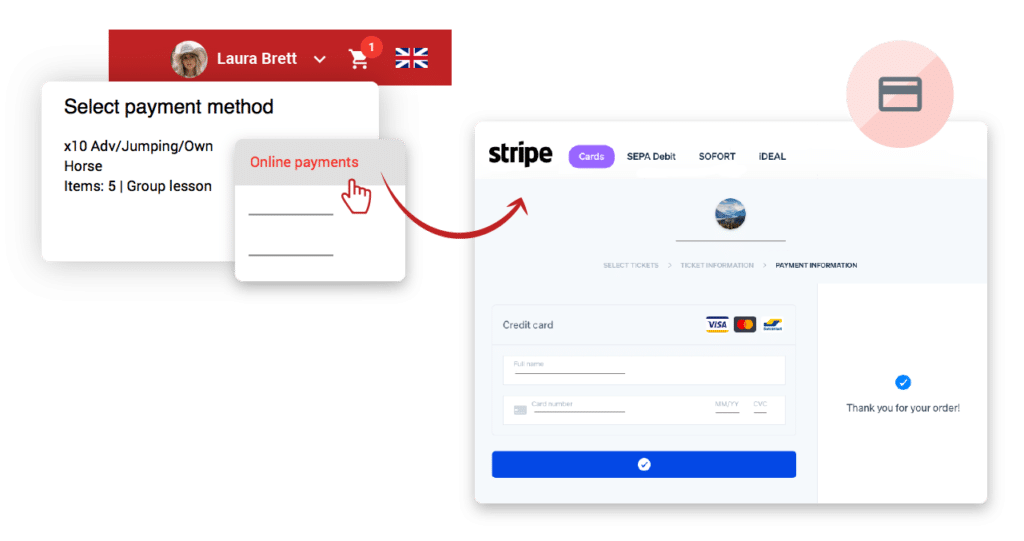 Vereenvoudig de administratie
Ontvang betalingen online via het systeem door uw leden verschillende betalingsopties aan te bieden.
Vereenvoudig administratieve activiteiten door te integreren met het online gateway-betalingssysteem Stripe, zodat leden hun aankopen kunnen betalen via Visa, Master Card, Bancontact of iDEAL .
Te ontvangen Offline betalingen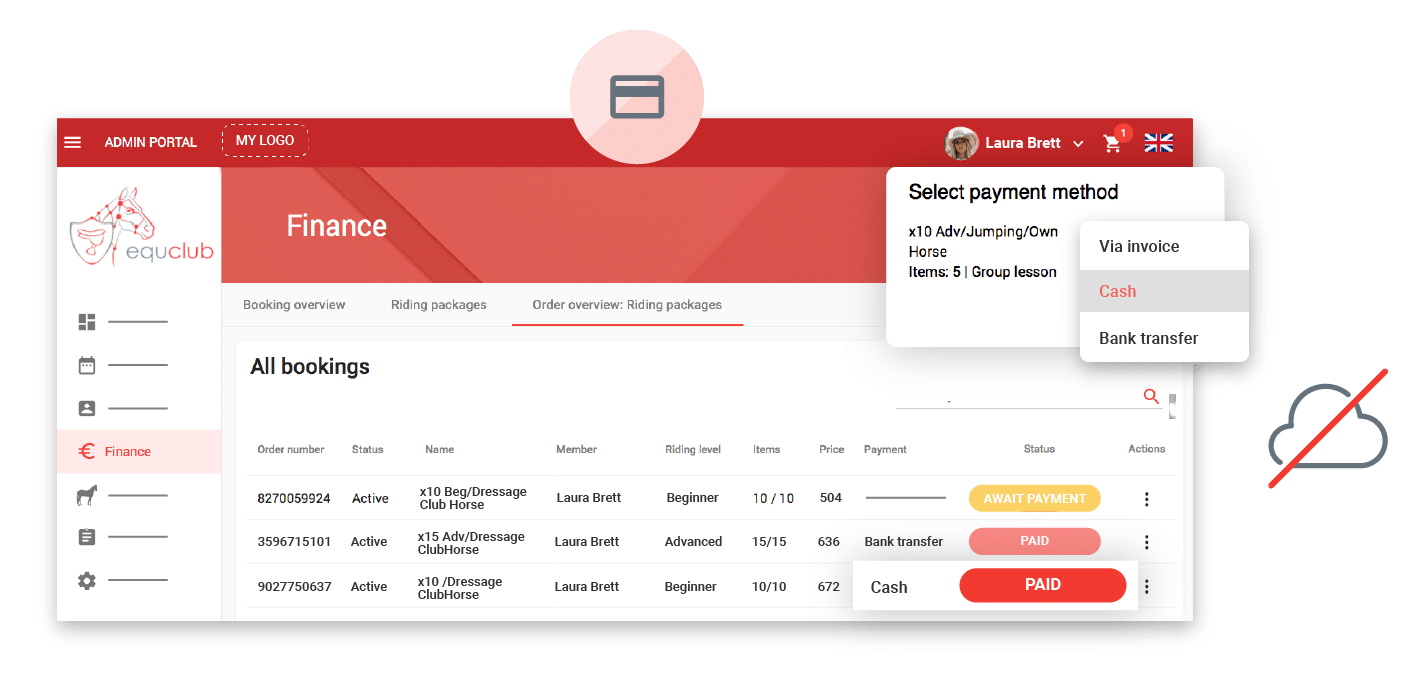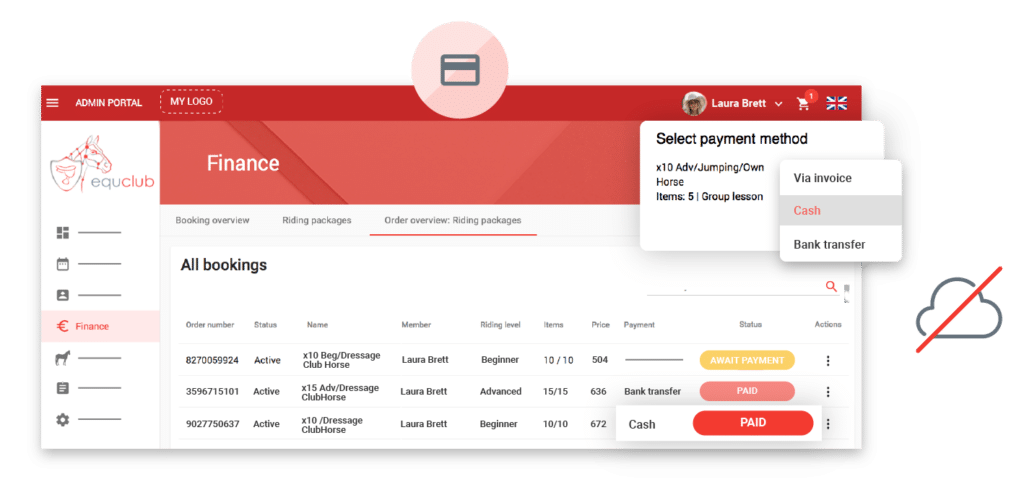 Bied uw leden flexibiliteit bij het kiezen van hun favoriete betaalmethode.
Voor offline betalingsopties kunnen leden ervoor kiezen om voor beurtenkaarten, contante betaling, overschrijving of factuur te betalen.
Facturering kan geschikt zijn voor leden die al pension facturen ontvangen en bereid zijn om hun leskosten bovenop de factuur te voegen.