Manage your invoices in a click


Create flexible and recurring invoices and send them in a just a few clicks to your livery clients and those members that prefer to be invoiced rather than to engage in other payment methods.
Sit back and relax and let the subscription system do the job by preparing the invoices for you. Capture easily billable items trough the on-the-go planning and let the system add them automatically to the owners invoice.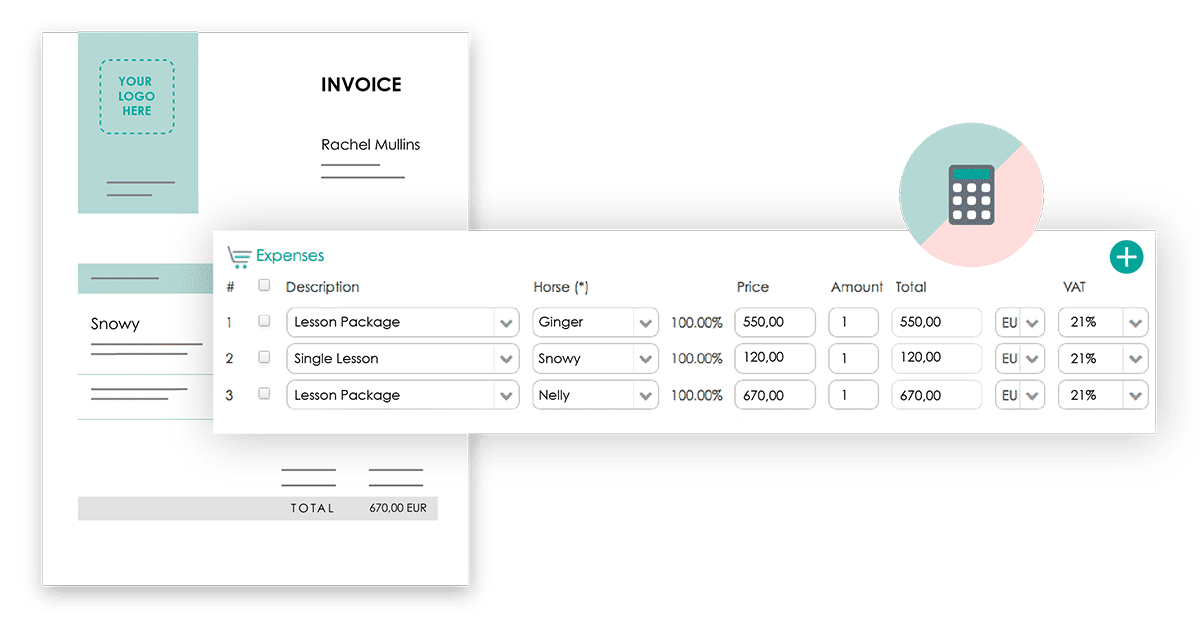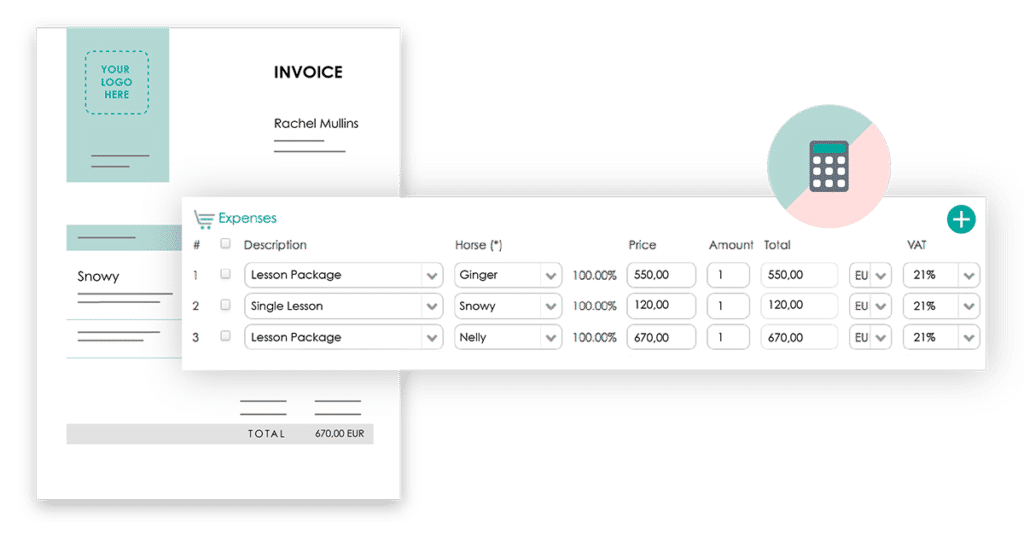 Simplify on-the-go planning and easily capture billable expenses from lessons, arena reservations, dewormers, supplements, farrier etc. 
Add easily any additional expense line and invoice trough the system that supports multiple currencies and invoice languages.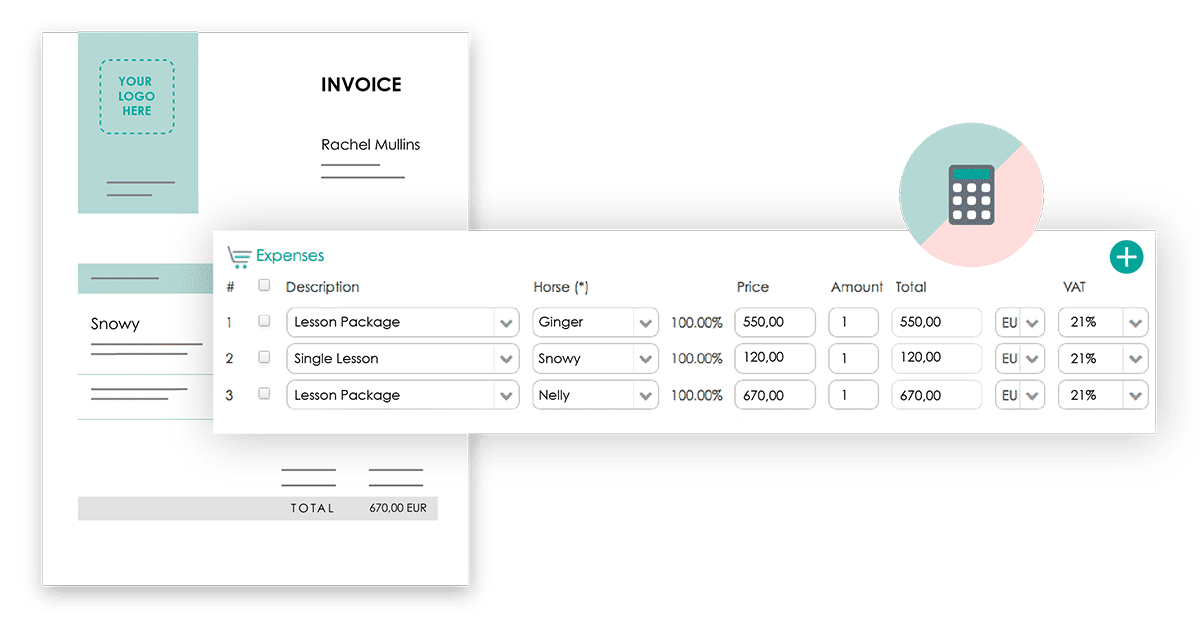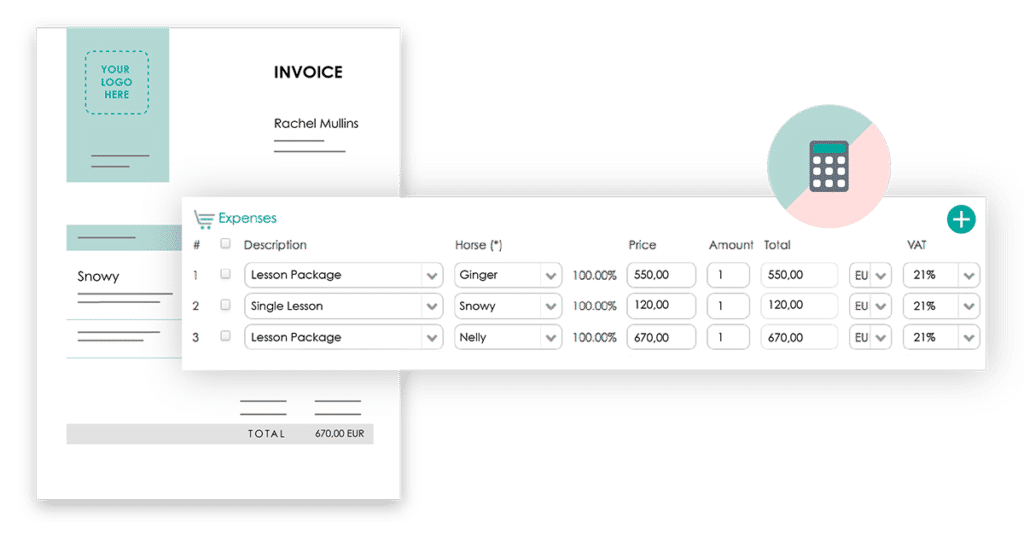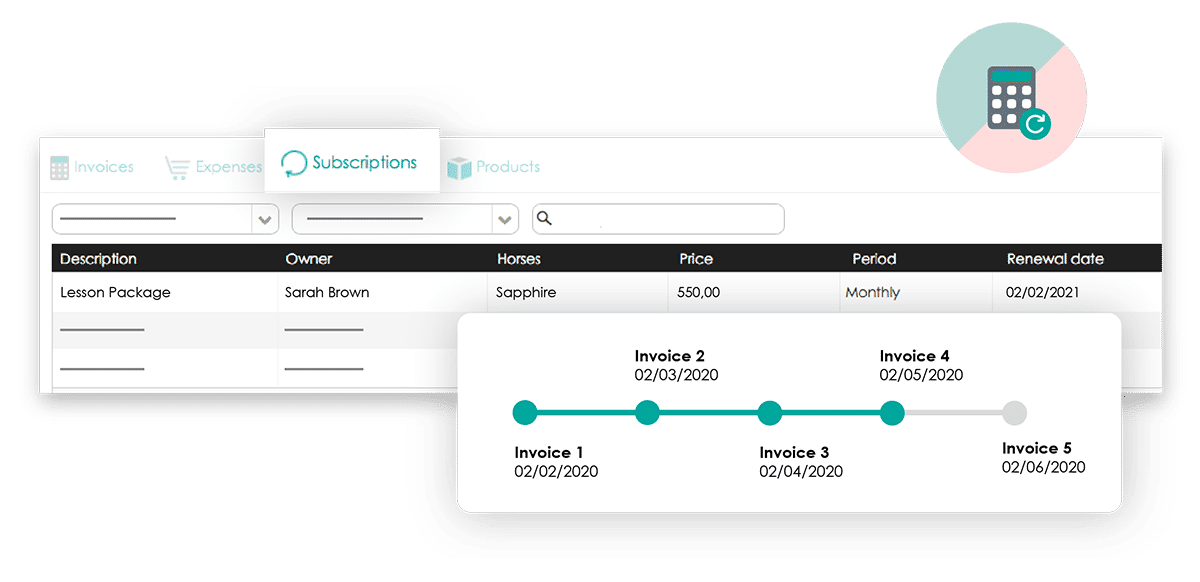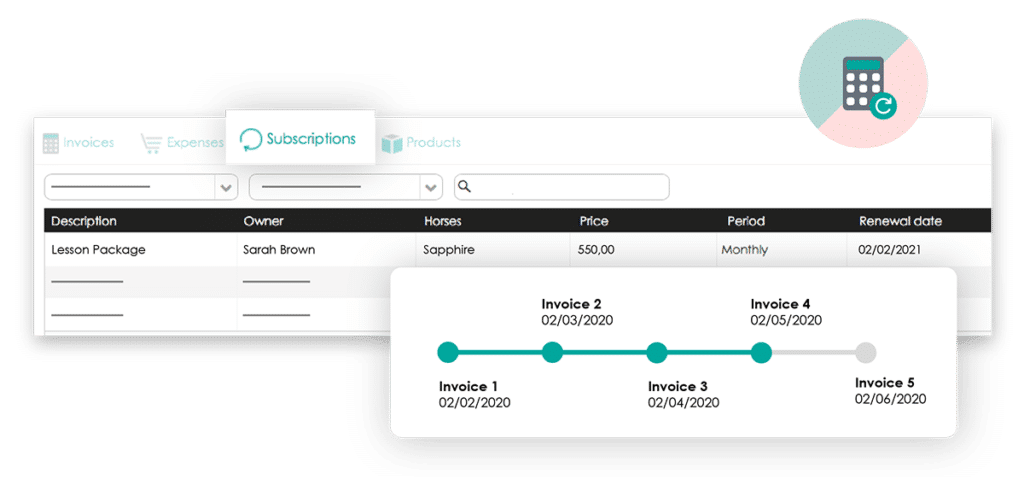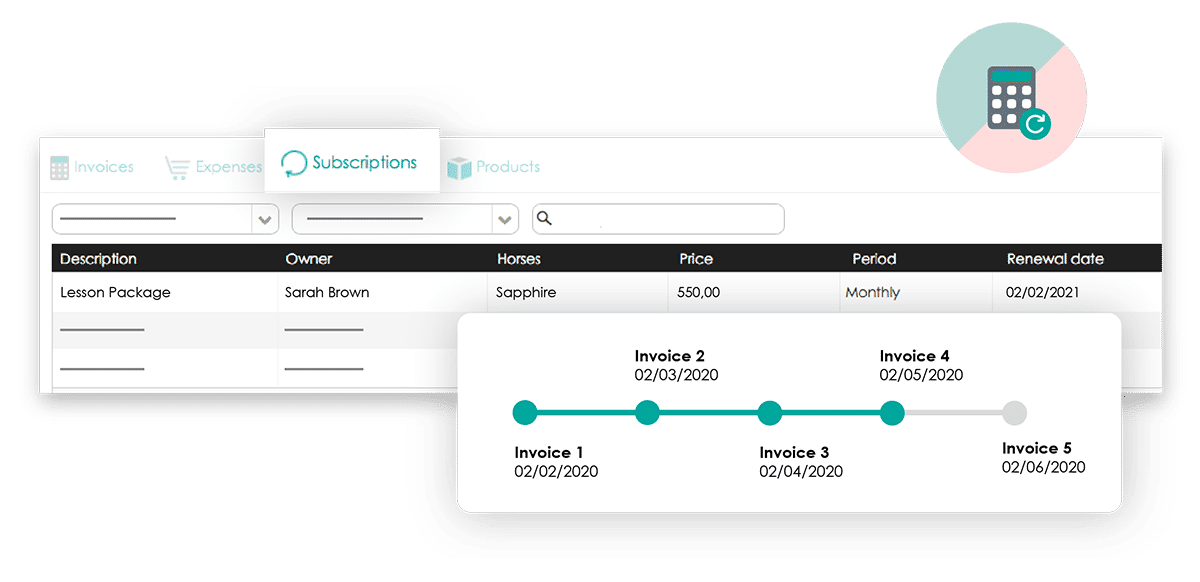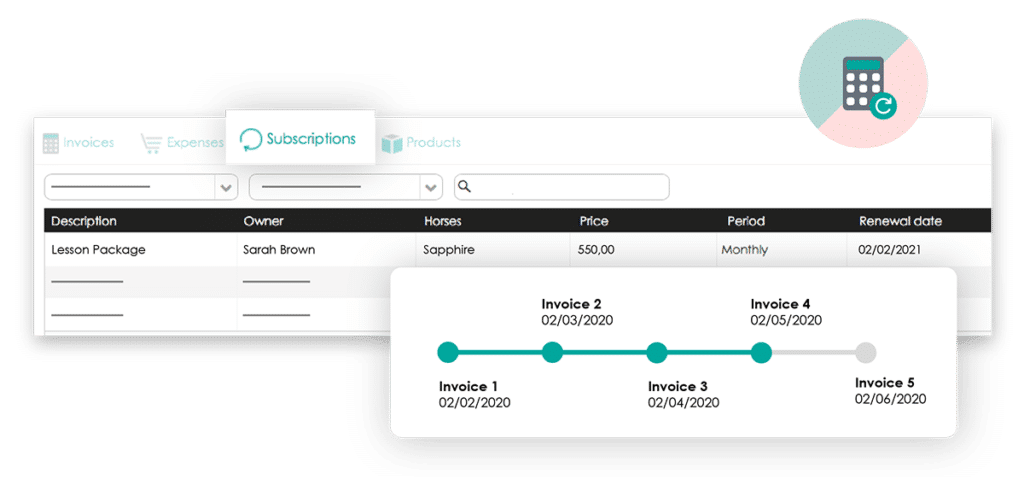 Sit back and relax and let the system invoice for you. Our automated subscription system will periodically add recurring expenses such as livery, paddock services, walker etc to the horse owners invoices.
Create your own subscription for each owner and simply define the renewal date and renewal period of the subscription to run. Create your own subscription for each member and simply define the renewal of the subscription, predefine recurring activities and allow the system to do the rest.
Manage
multiple ownerships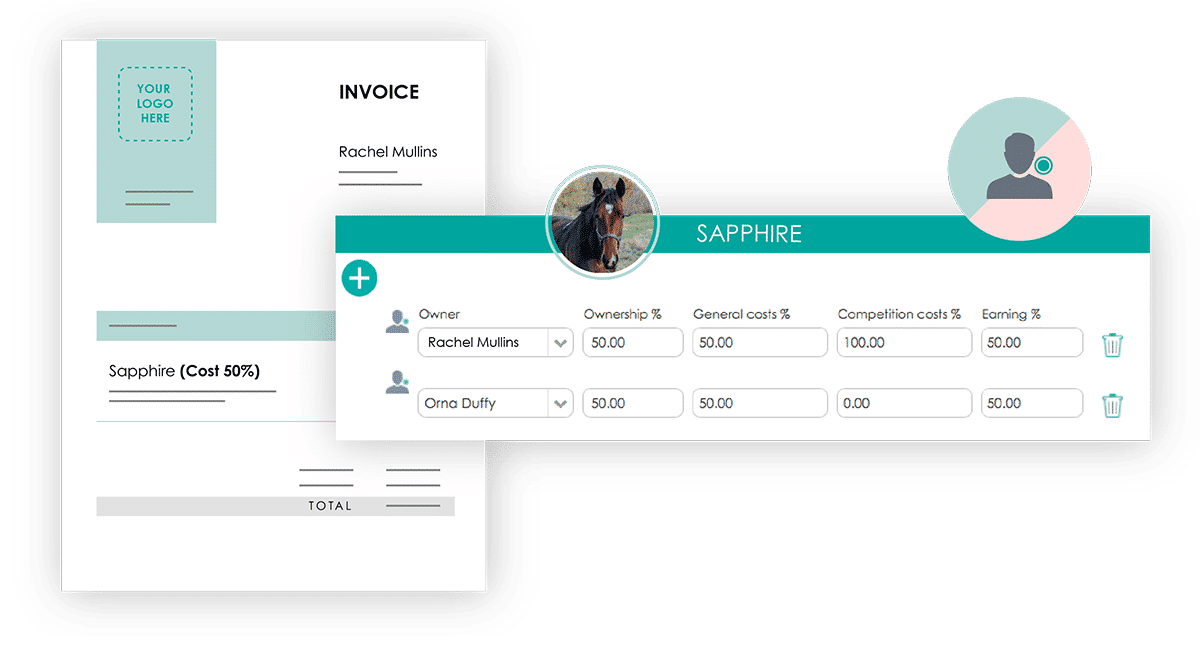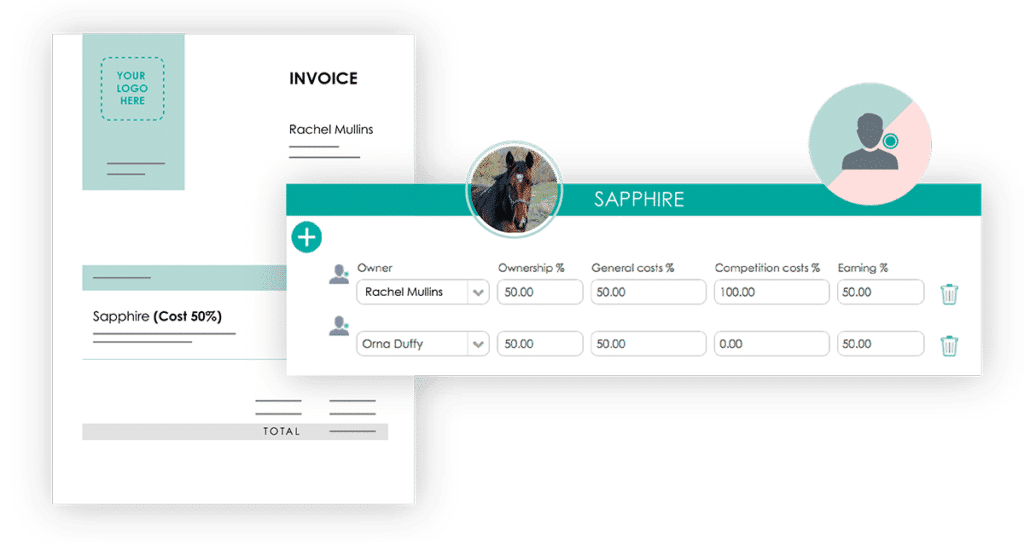 Our system allows you to configure multiple owners per horse. Each owner will have to assigned to his % share in ownership and share in expenses. This way the system will save you tremendous time and will avoid you making mistakes as it will take the hard part of the calculations!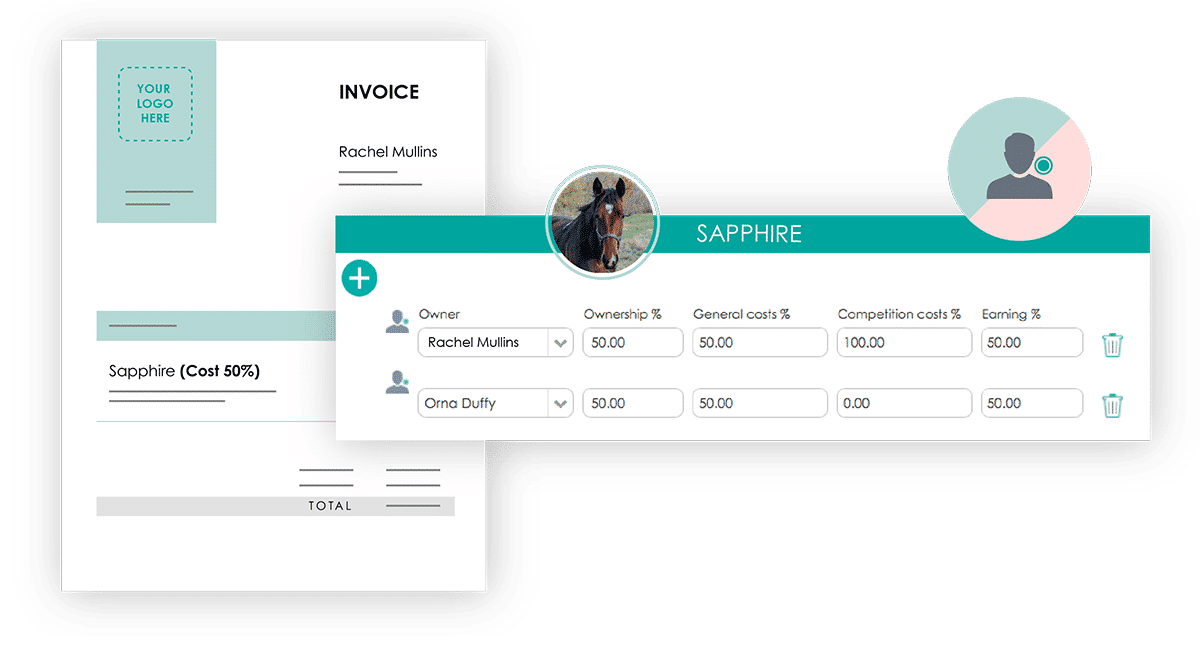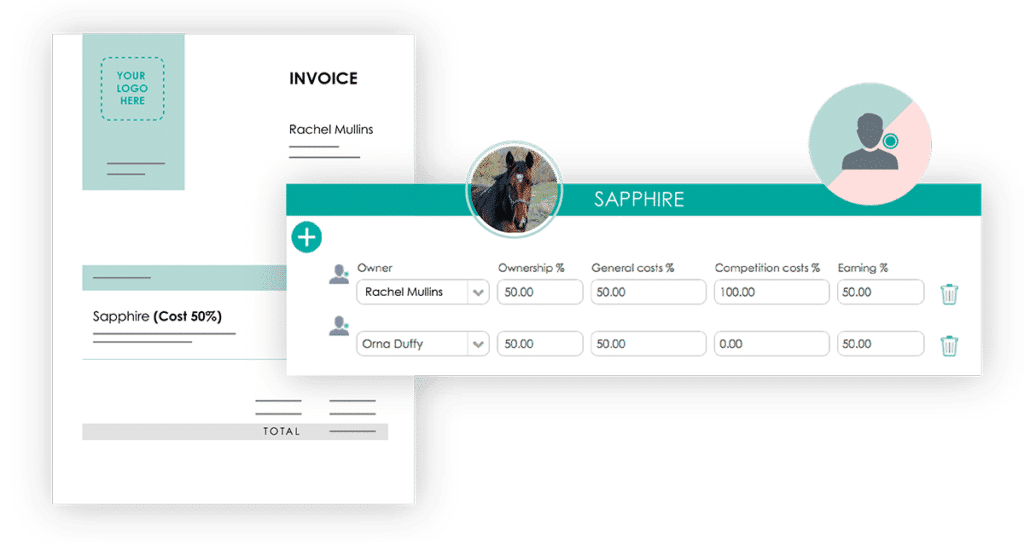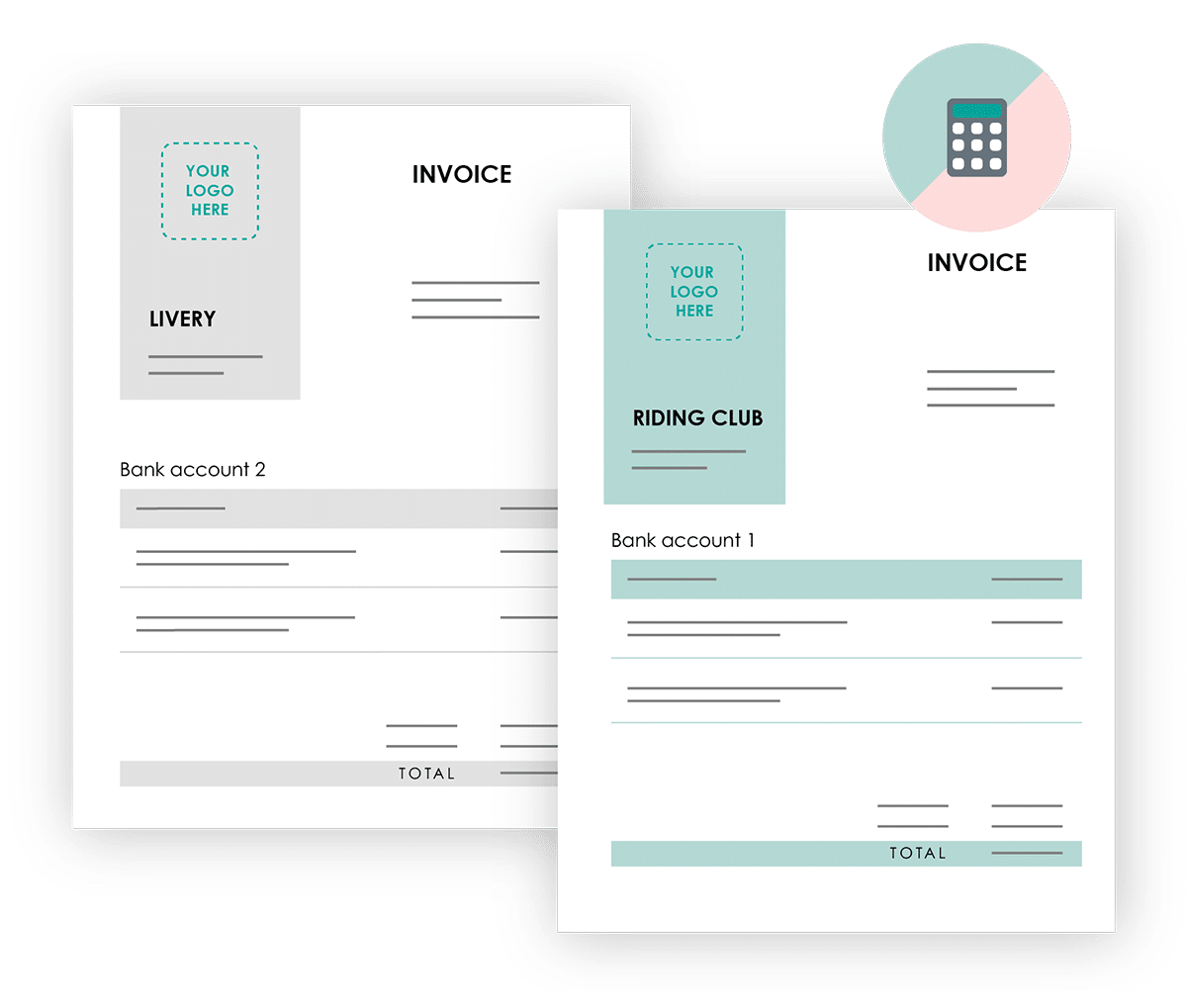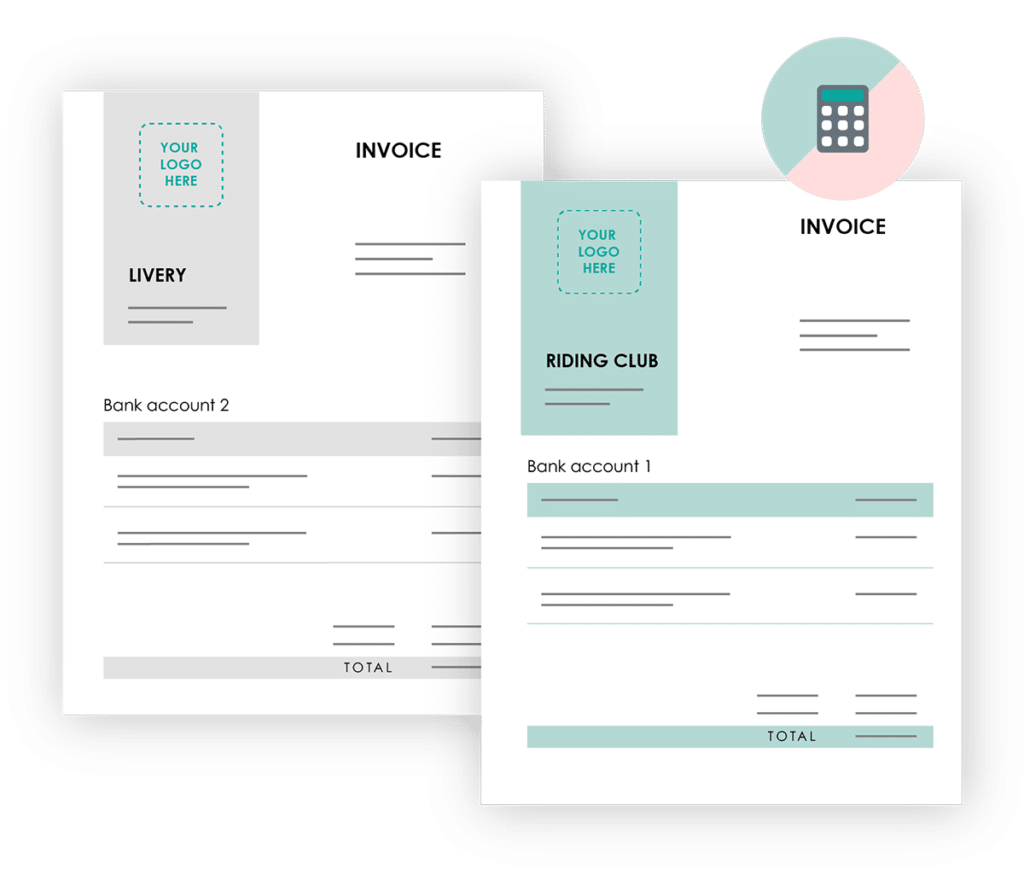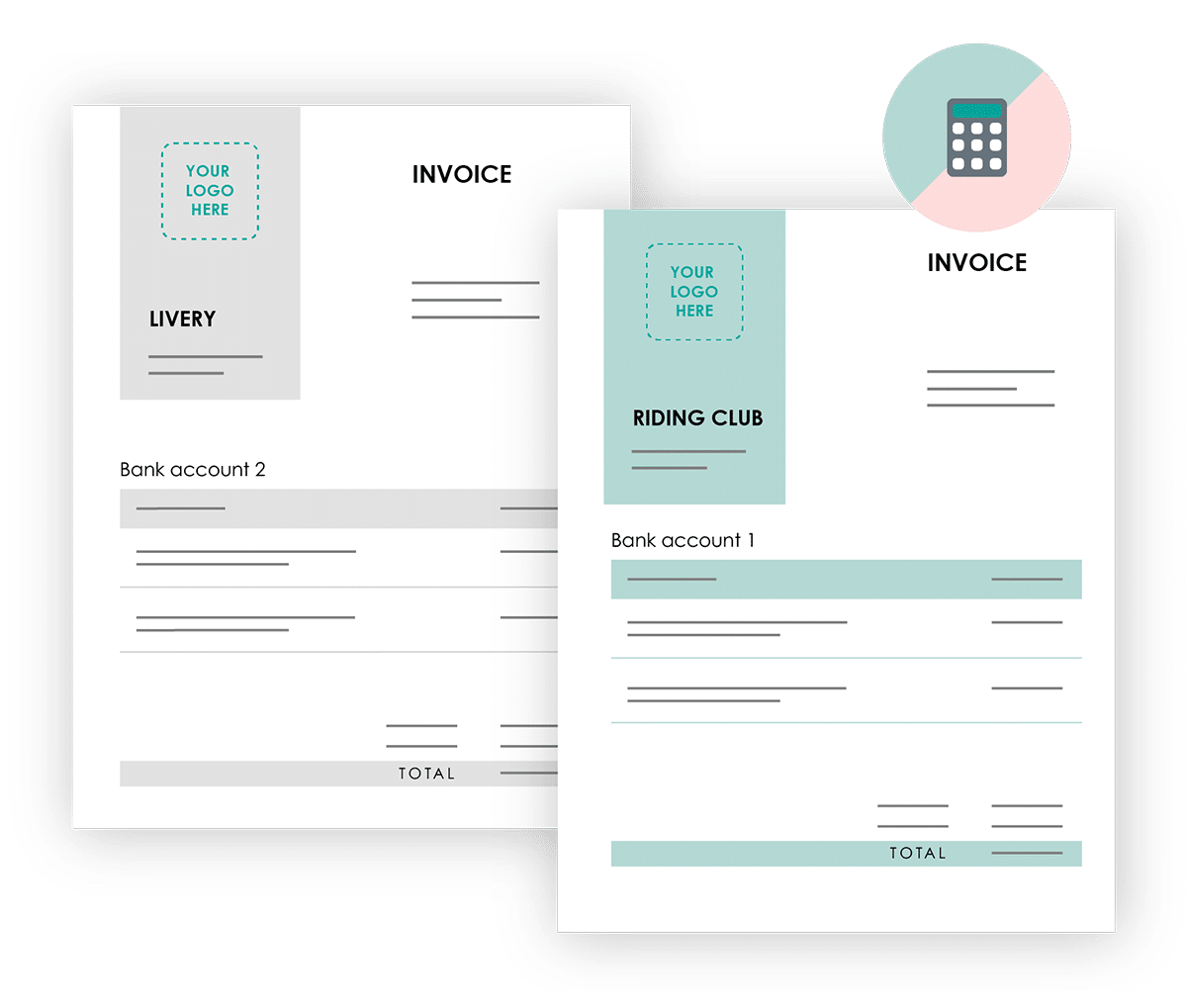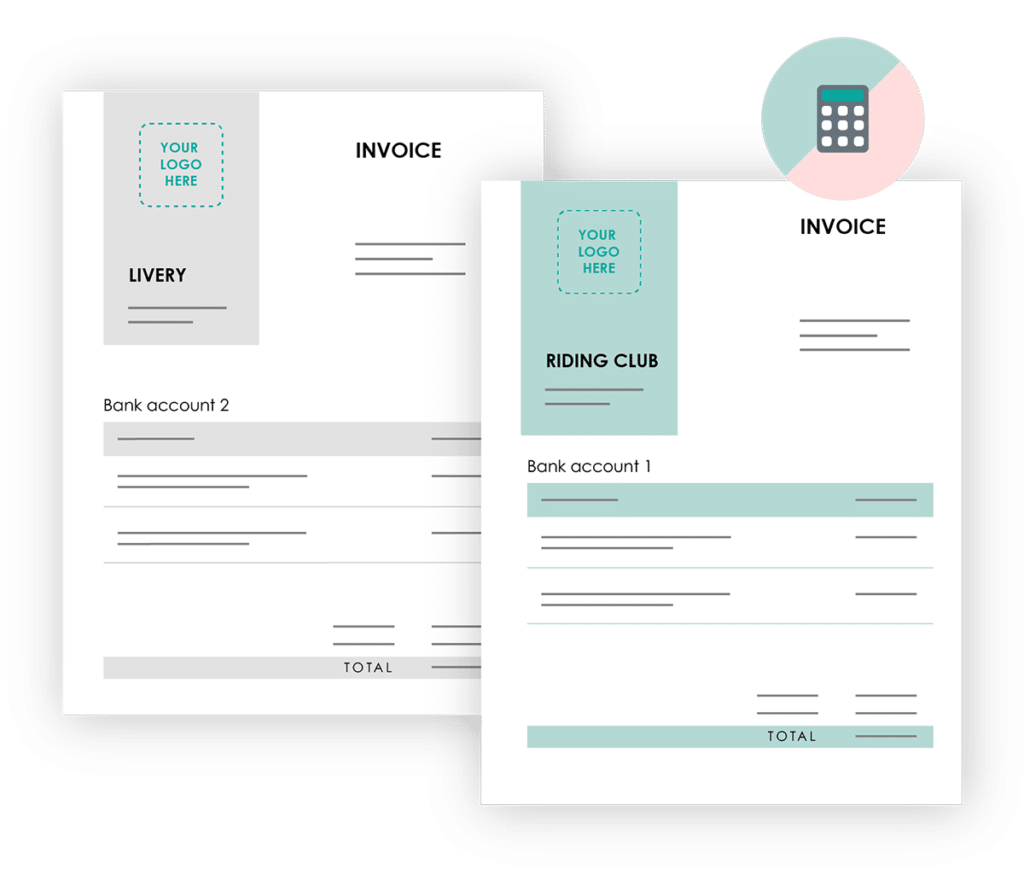 Keep activities separated
equclub allows you to manage in one system multiple financial accounts. Perhaps you keep your livery operation and riding club separated and therefore have the need to have all horse in one central system but requires to have invoices going out from multiple financial accounts.
Manage as many separate accounts as you wish and easily invoice through these different accounts with its own account details, bank details & company logo.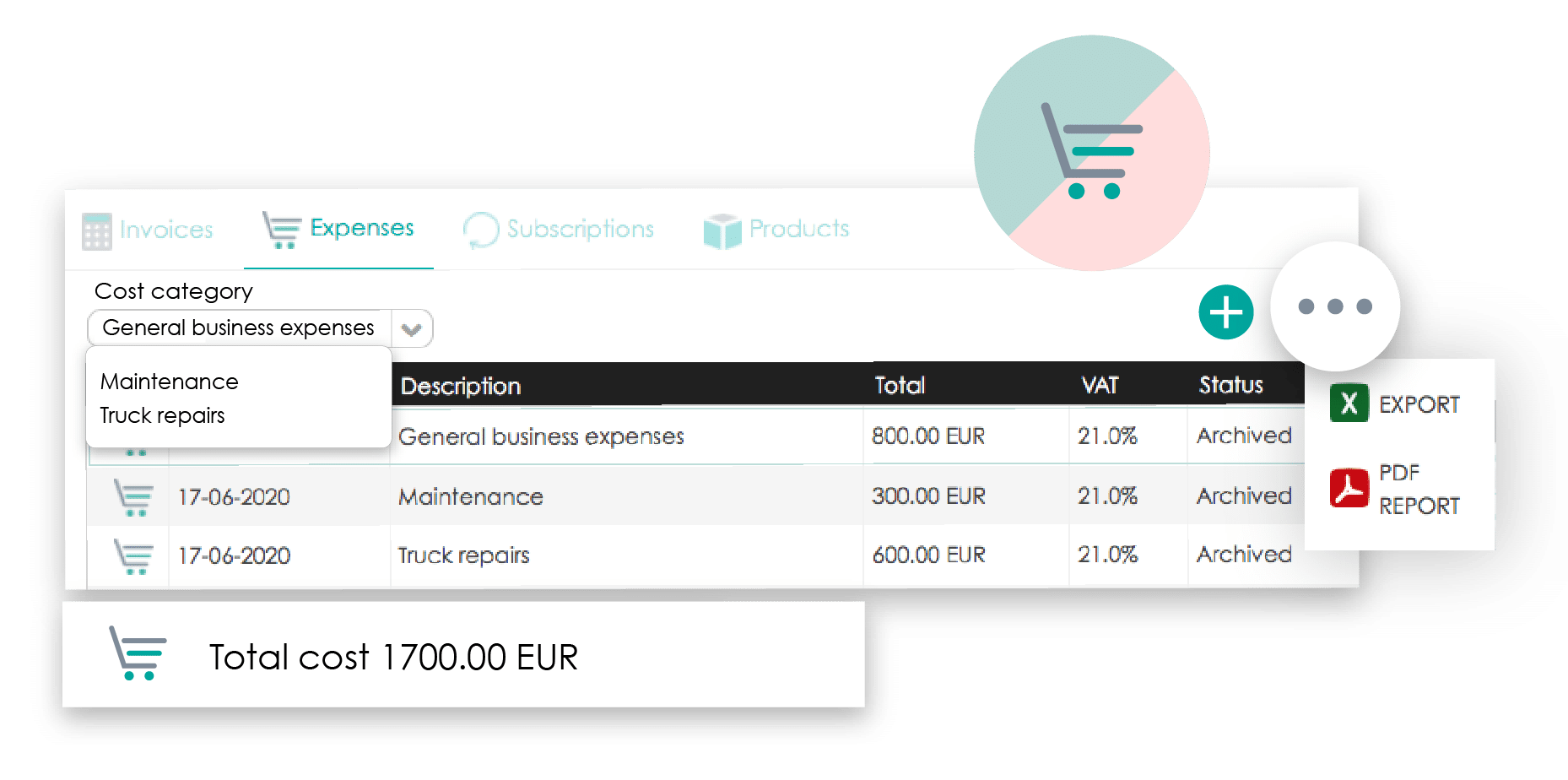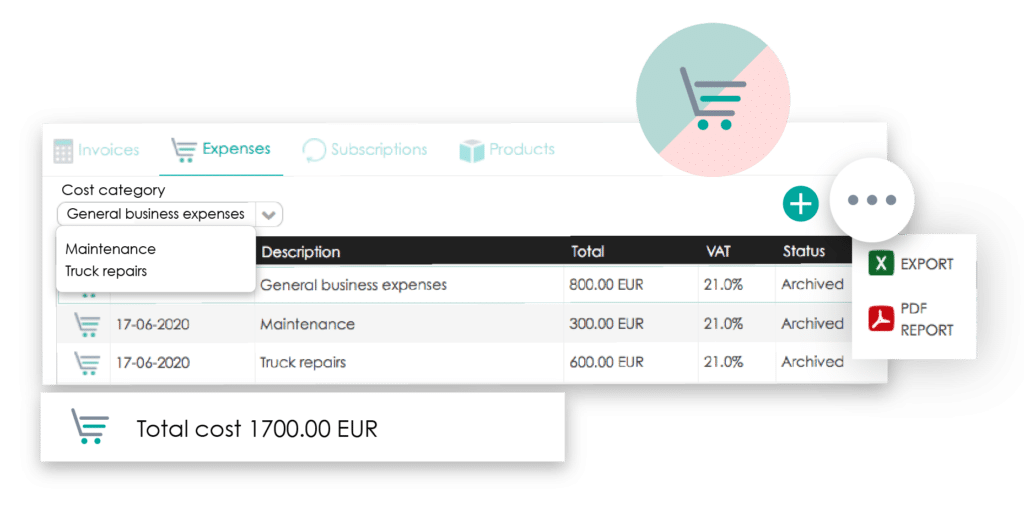 Keep an eye on your profit
Keep an eye on your margins by tracking general business expenditures unrelated to the horses such as maintenance, equipment and infrastructure costs of the stables.

These expenses are not necessarily to be invoices but will give you a clear inside of internal expenditures.