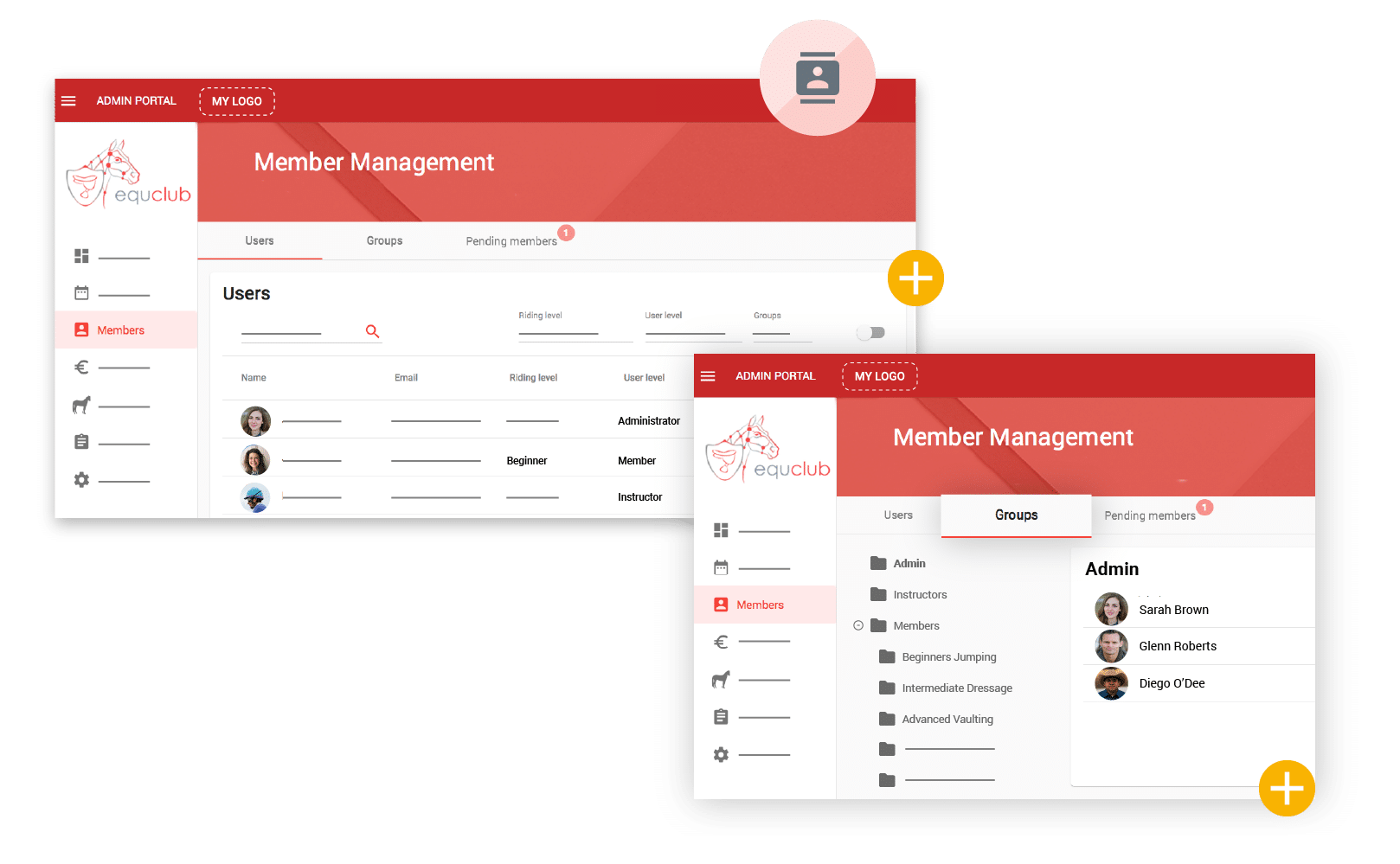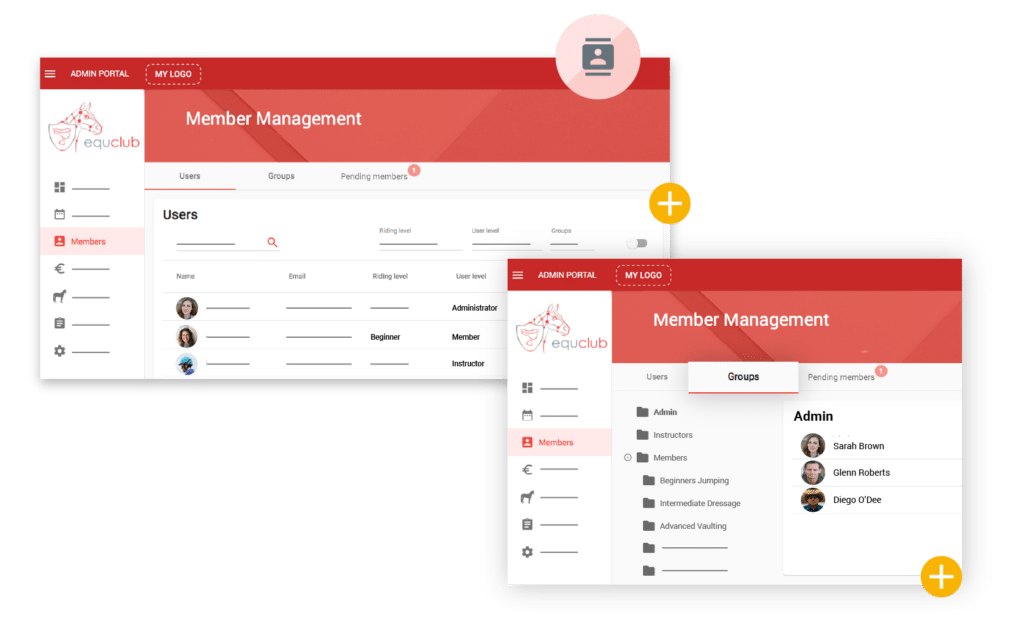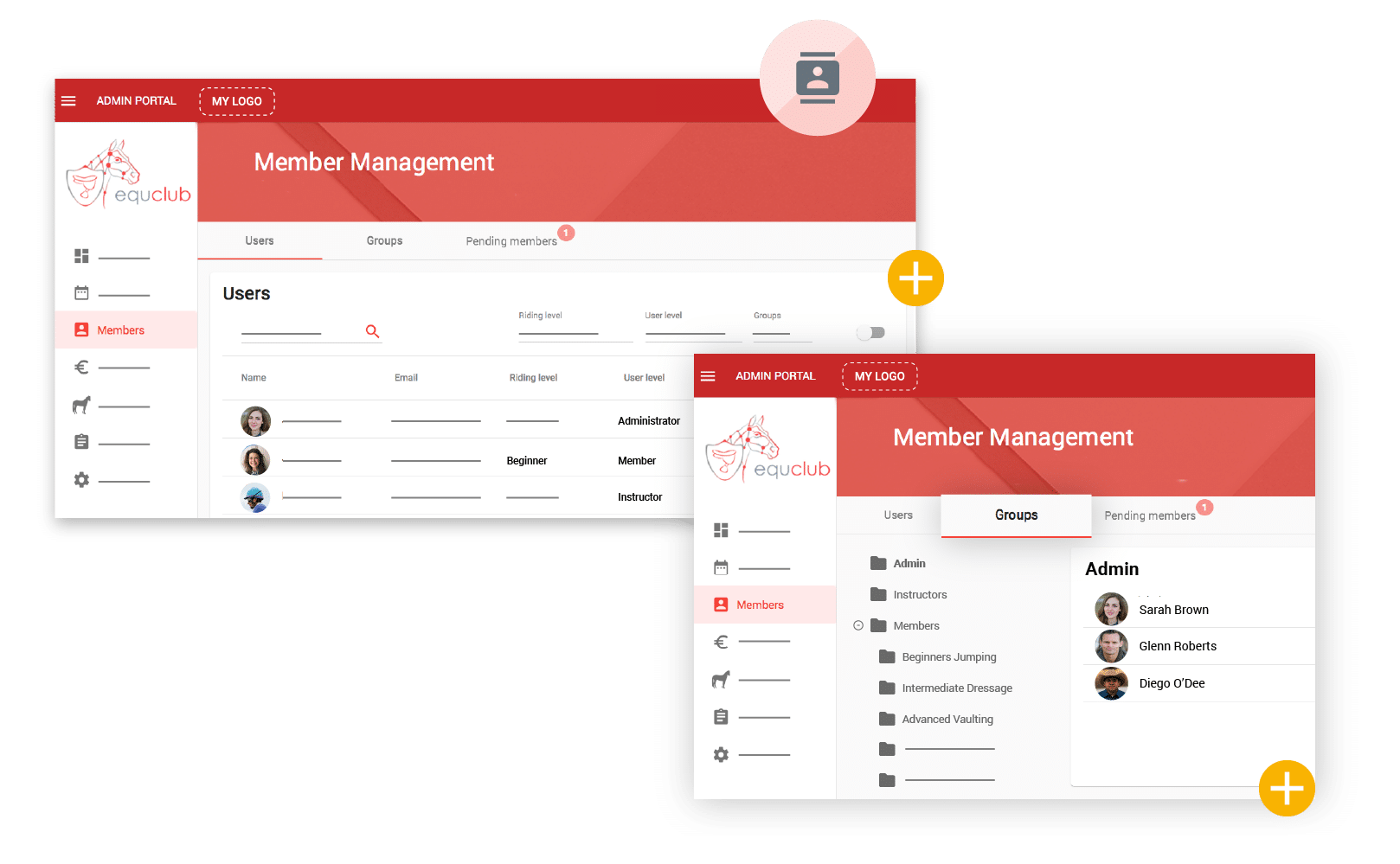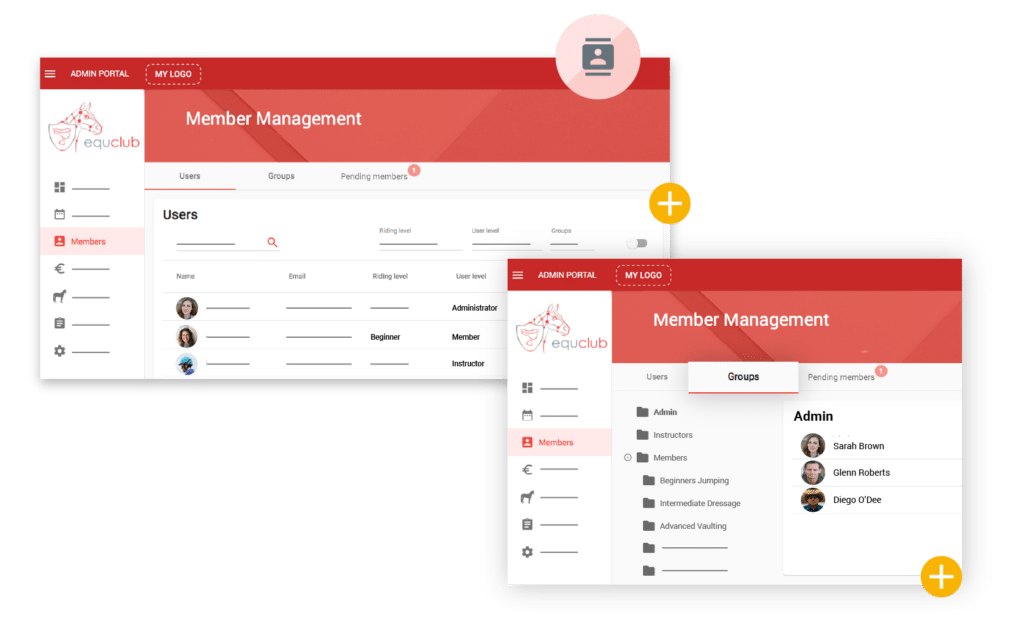 Bring all your members together with a simple sign-up process to create a self-service where they can manage their own accounts and be assigned to groups based on their riding level. 
Allow members to make bookings directly from their account and give parents the opportunity to book on behalf of their children.  Give instructors specific permissions to manage the lesson schedule or  update lesson details. Let the system notify your members at crucial in lesson calendar, cancellations etc
Organise

members in groups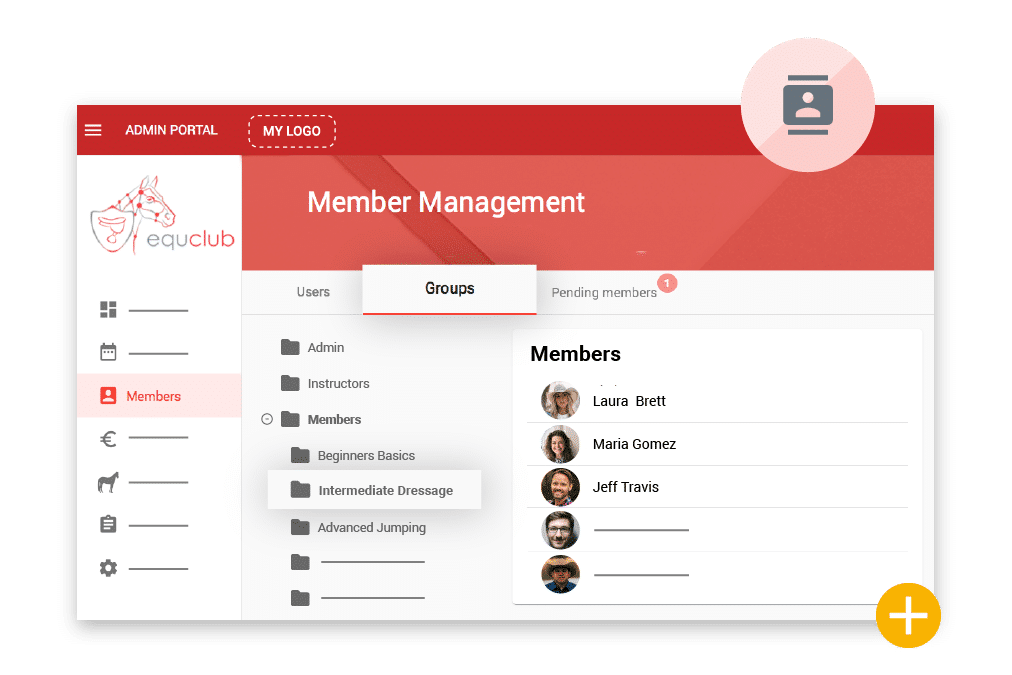 Connect shared activities
Organise your members into flexible groups depending on their riding level and role within your riding club. 
Link and split users into groups of instructors, riders and non-riding members such as parents and supporters to grant them access on useful upcoming information regarding their lessons and riding club events.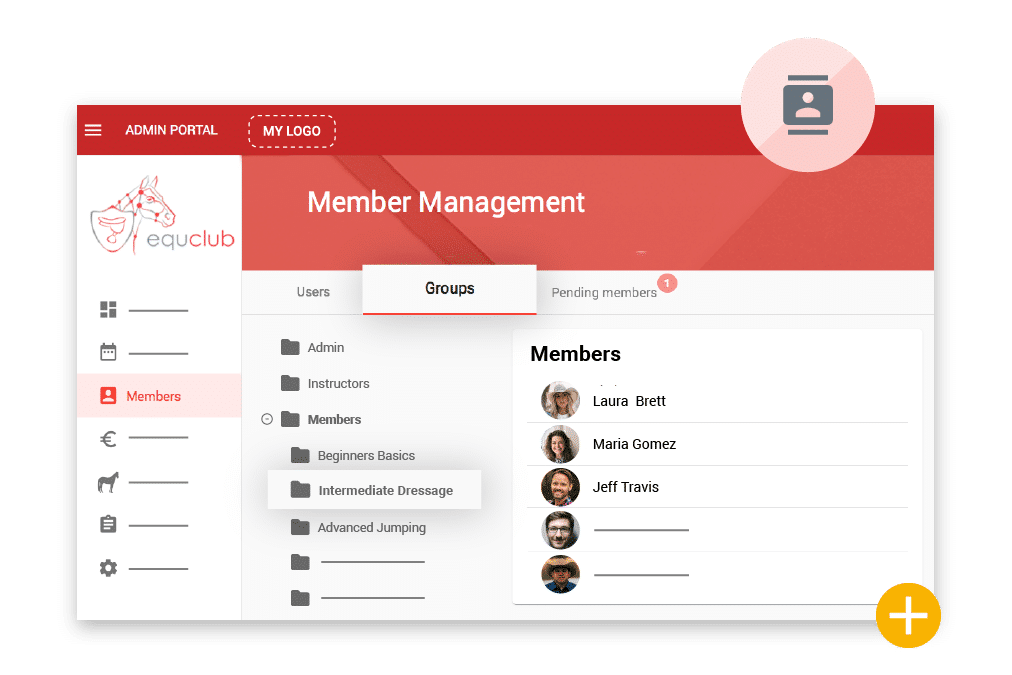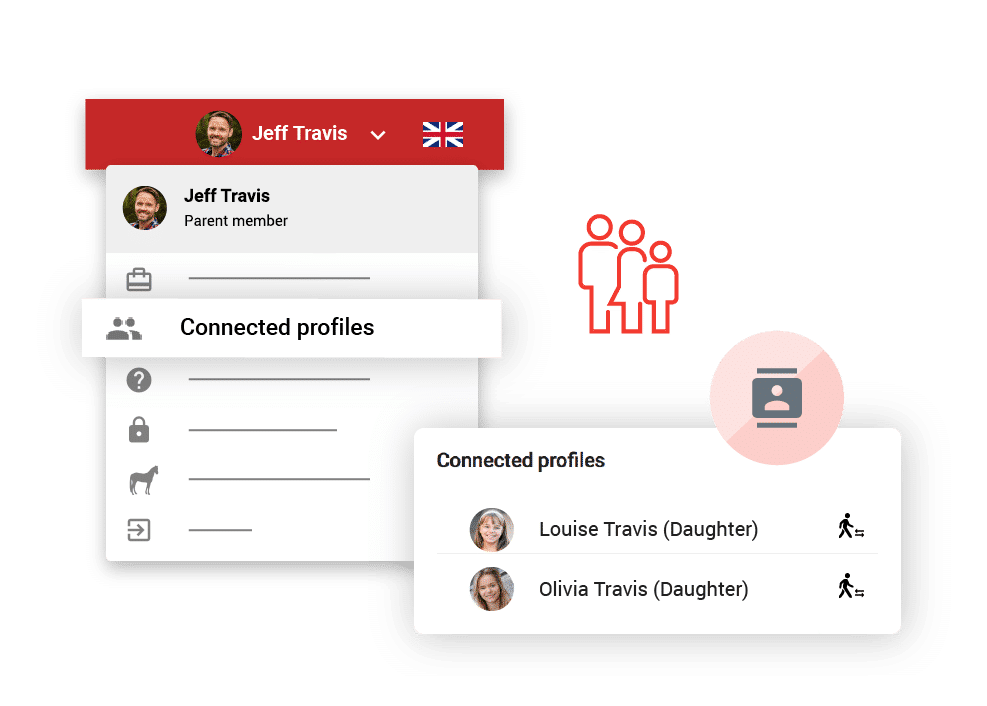 Grant
family

access to accounts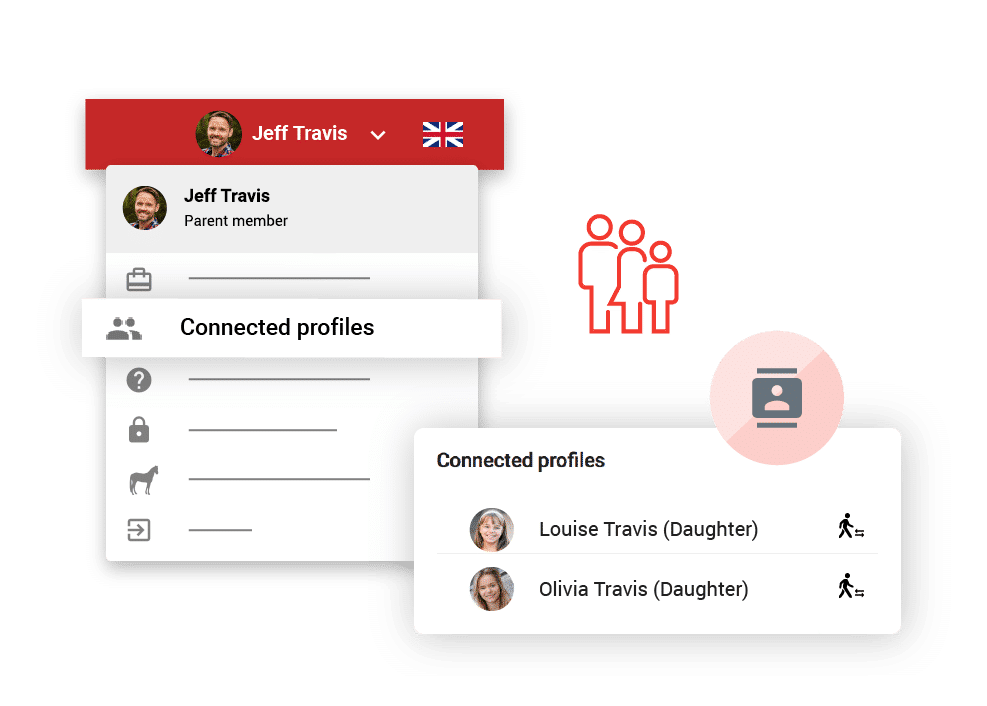 Link family members and grant parents access to their childrens account as well as their own accounts to manage bookings, schedules, payments and cancellations. 
Family members can easily switch between connected accounts to manage the necessary bookings and transactions.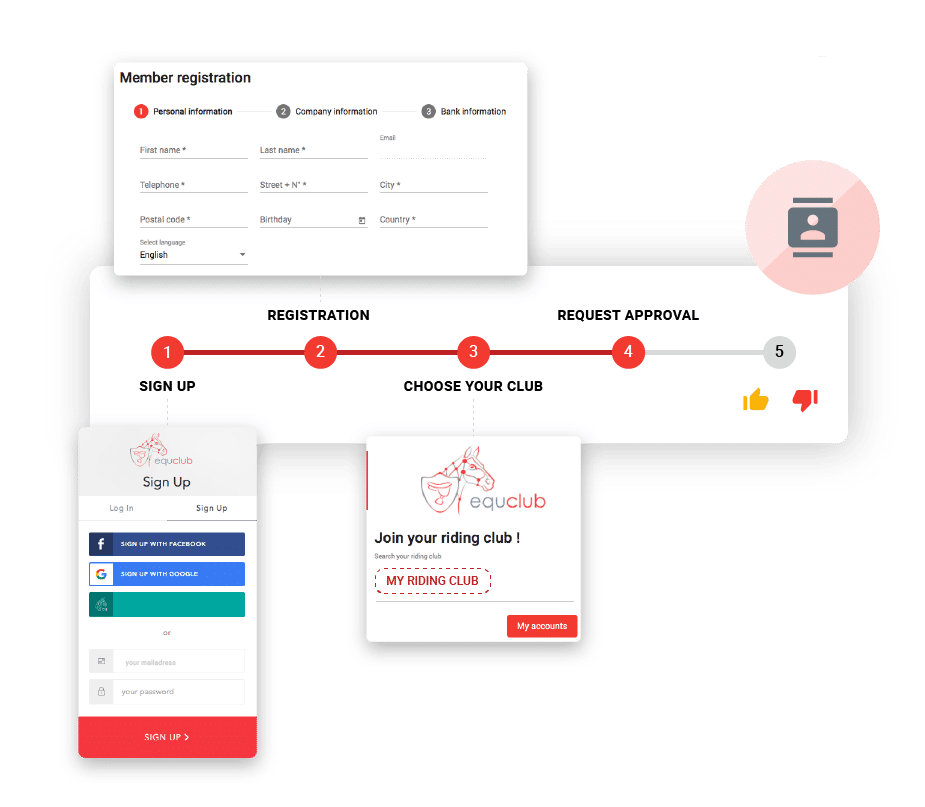 Save time avoiding manual entry of members details to your system by letting users sign up to their riding club directly from the equclub homepage. 
To control member registrations, an approval flow will be necessary to accept new member registrations. 
Upon approval from the club owner, the member can complete the full sign up process with their most recent contact details and any other administrative information required.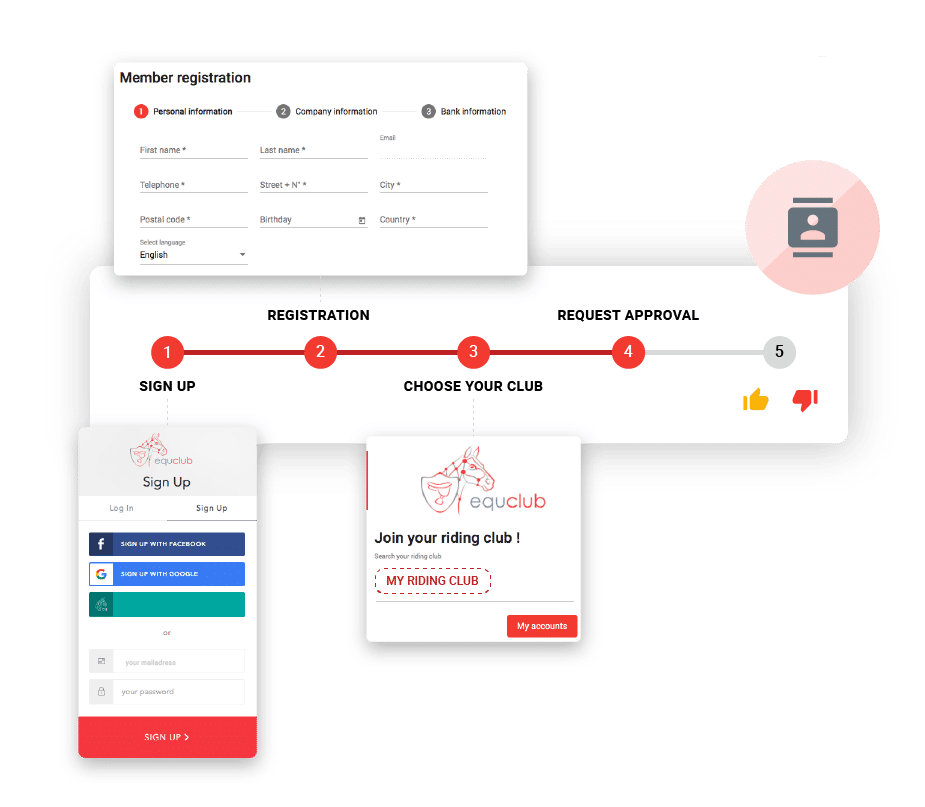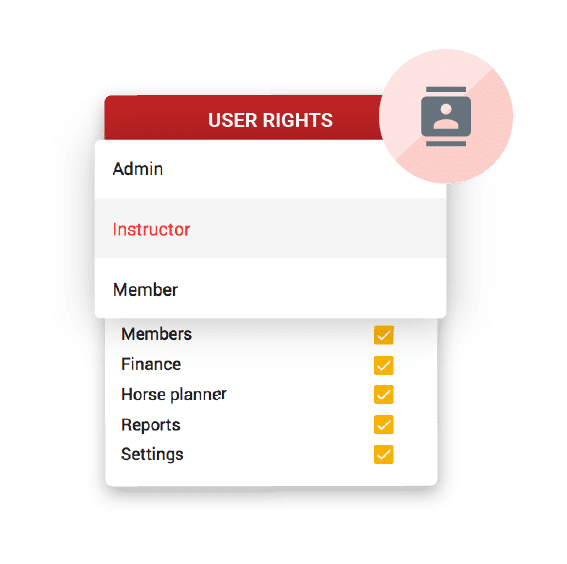 Manage
user rights

& preferences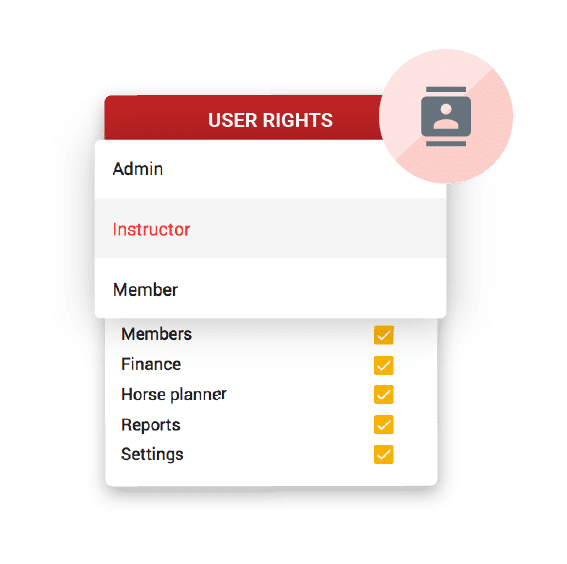 Grant access to users and assign their role as an administrator, instructor or member and furthermore give the appropriate permissions to access specific modules relevant to them.
Instructors may be granted full access to manage horse allocations to riders and modify specific lesson details but could be restricted from accessing the financial details.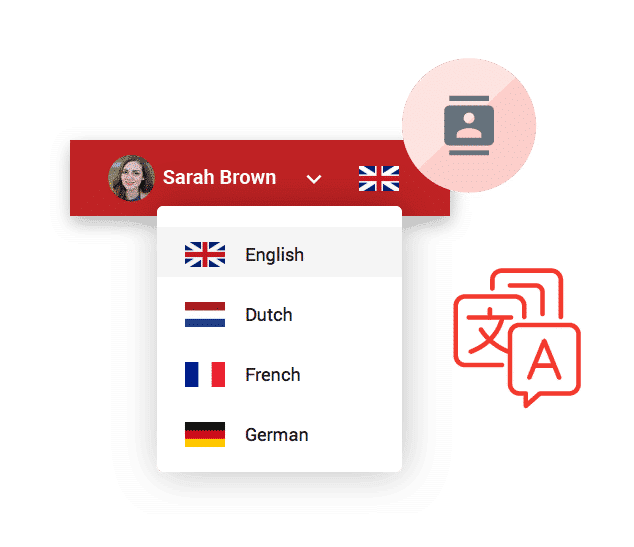 Allow members to access the system in their preferred language to provide ultimate user experience with their interactions with the system. 
Currently choose from English, Dutch, French, German and change preferences as an admin or a member.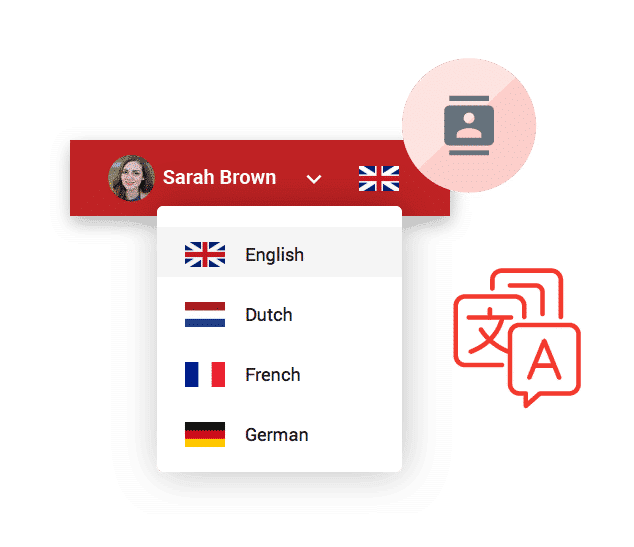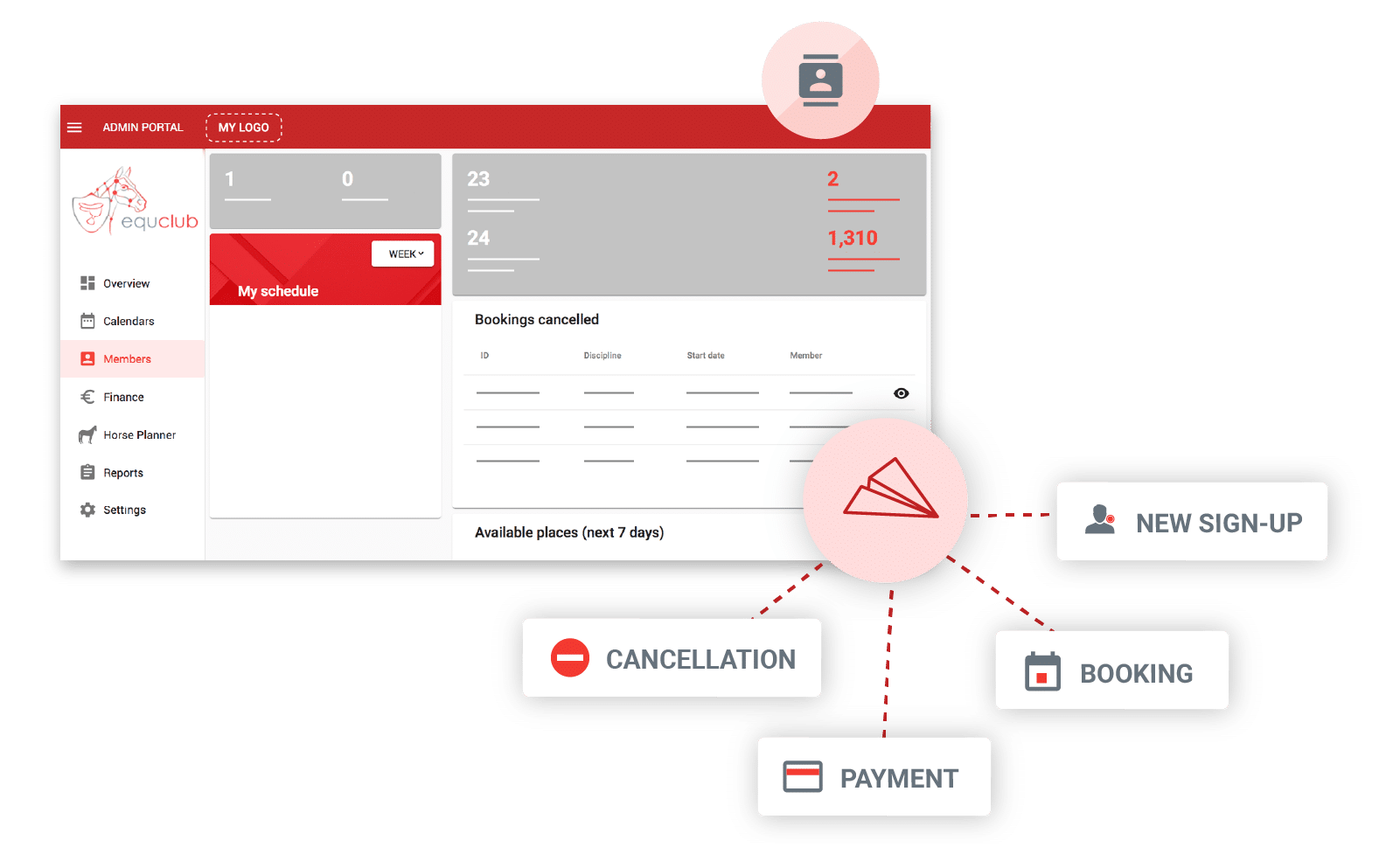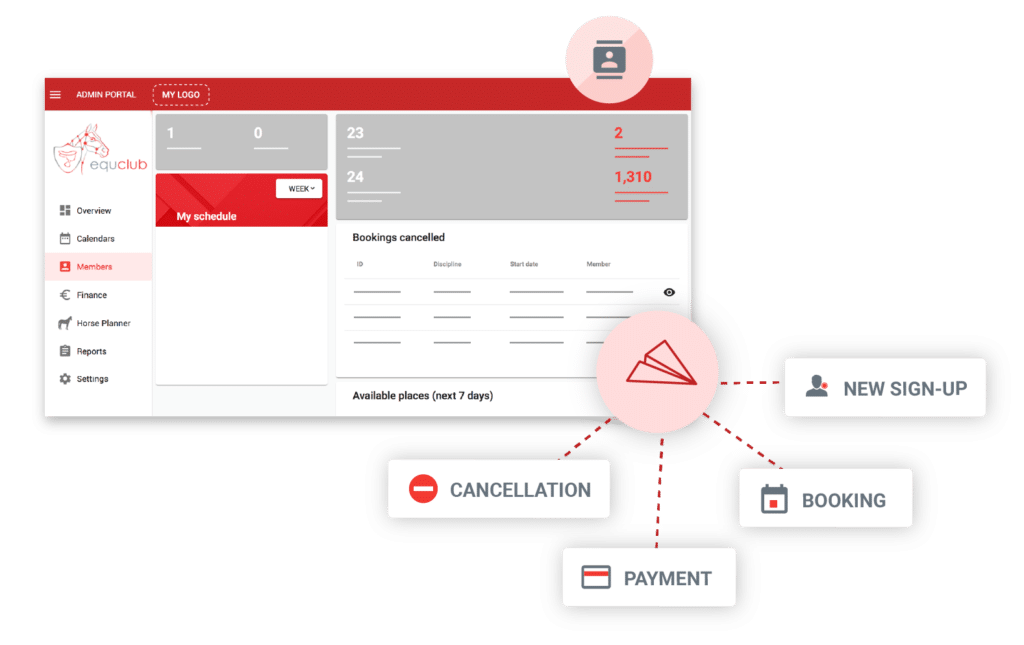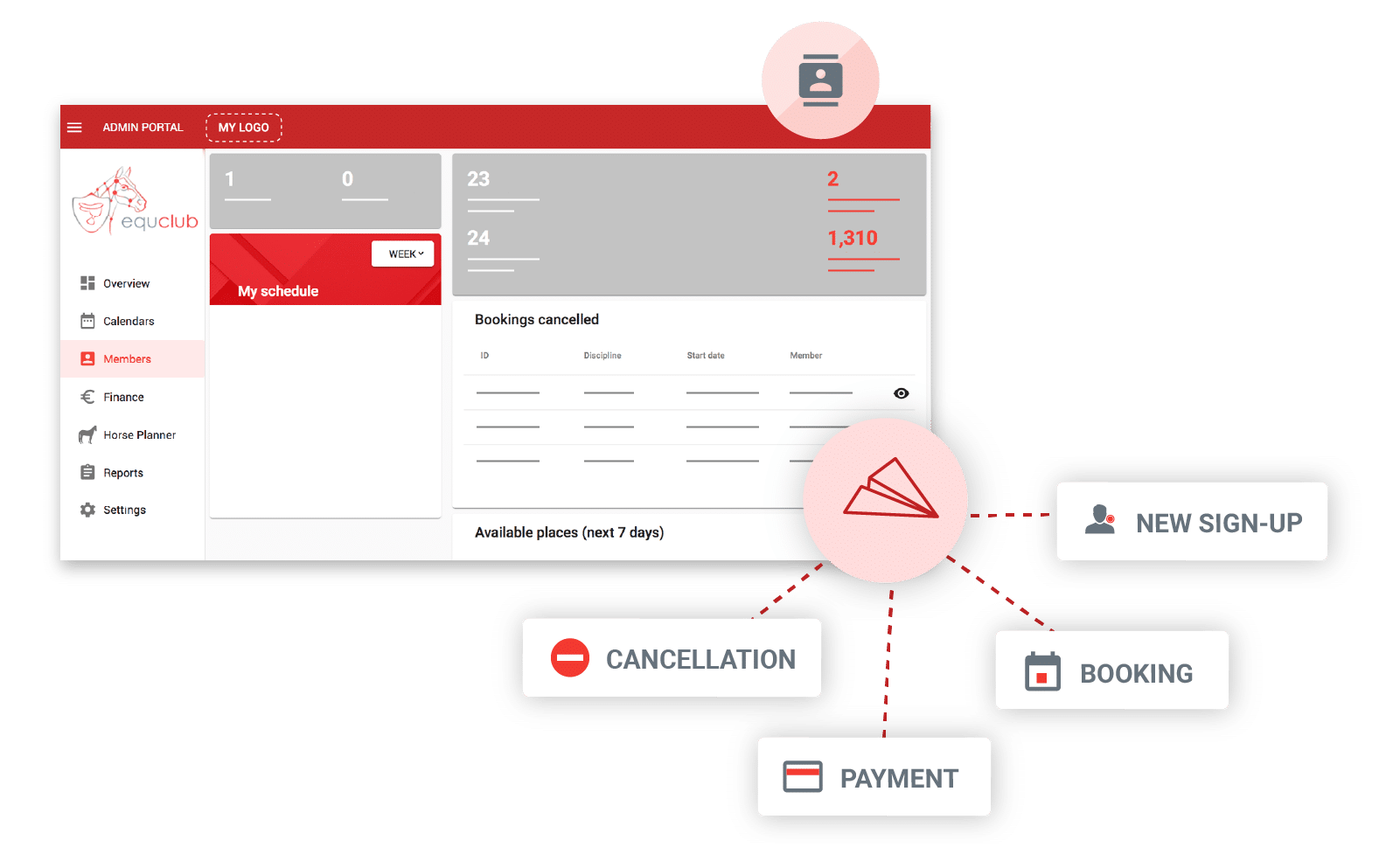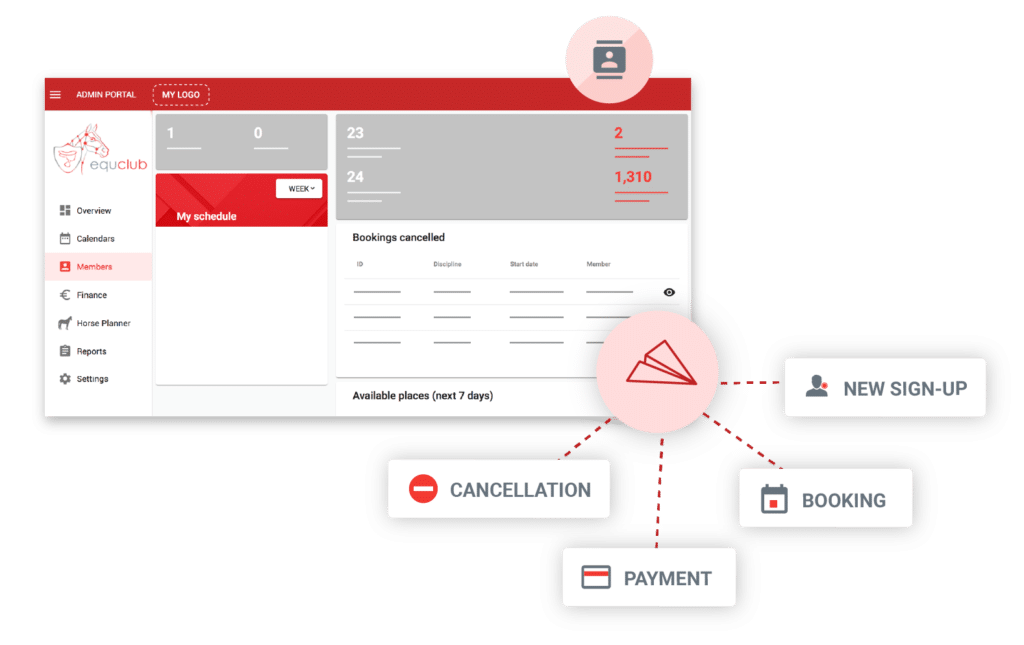 interact with your members
Interact efficiently with your members by delivering emails indirectly to their devices.
Confirm bookings, changes in payment status, lesson changes, cancellations and decide for yourself to send out a notification for lessons not fully booked in the calendar.