We offer a 32″ touchscreen which replaces the well known whiteboards and gives you the opportunity to work faster and more detailed right from your stable environment
6 Reasons

To say Goodbye To Your Old

Planning Board
For every type of
stable, discipline

and

integrable

with

Equicty

solutions
All tools offer cutomisation based on your discipline and tasks, to be as relevant as possible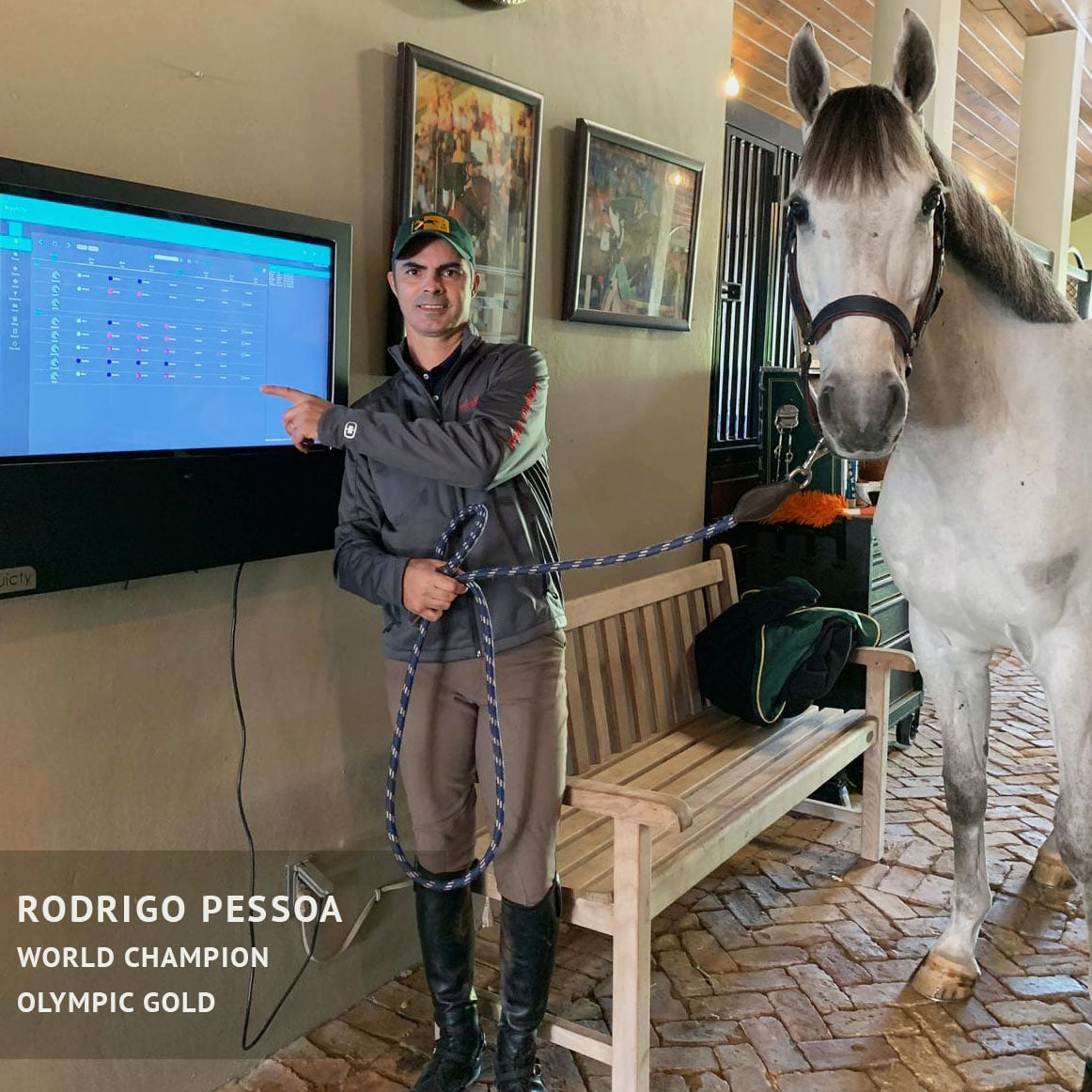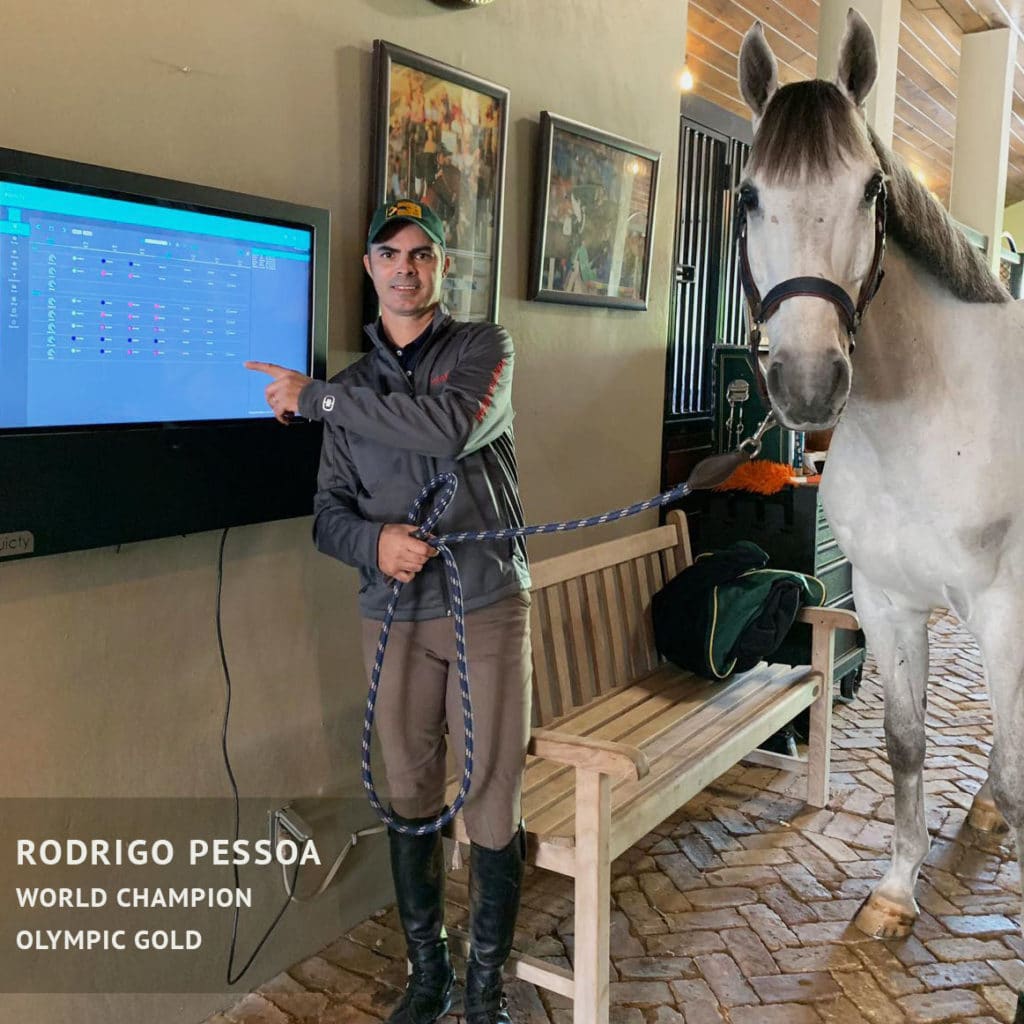 "With plenty of horses and people in different locations, it is easy to keep everyone on the same page as to what has to be done.
I have been using Equicty for 3 years now and my team is very happy with the system.
To be able to go back and see what was done to our horses and what has to be done in the future is a huge help.
Everything is organised and it makes everyone's life much easier."
Rodrigo Pessoa, 
World Champion – Olympic Gold
Eliminate clutter and make your information clear to everyone without the fear of running out of space or causing a misunderstanding amongst the team.
Neatly plan a horses schedule in detail and assign the tasks to different riders and grooms, to let one another understand the daily, weekly or monthly schedule on the same screen. 
Display and switch between different views with a structured overview and a detailed outline of horses and tasks relevant to your stable activities.
Create and modify your activities away from the stable knowing that the information will be displayed in real-time for the key users to view inside on the Smart Stable Board. 
Optimise your time by stepping away from traditional manual whiteboard planning that eat up your time and inhibit your effort to follow, save and see real-time updates on stable activities.
Access all records of past and current activities instantly on the Smart Stable Board. Assign horses and riders with one another via the riders board and choose to view the information from the dashboard or riders board. 
Modify the horses and teams profiles as they join or leave the team and see tasks update throughout the day as they are completed.