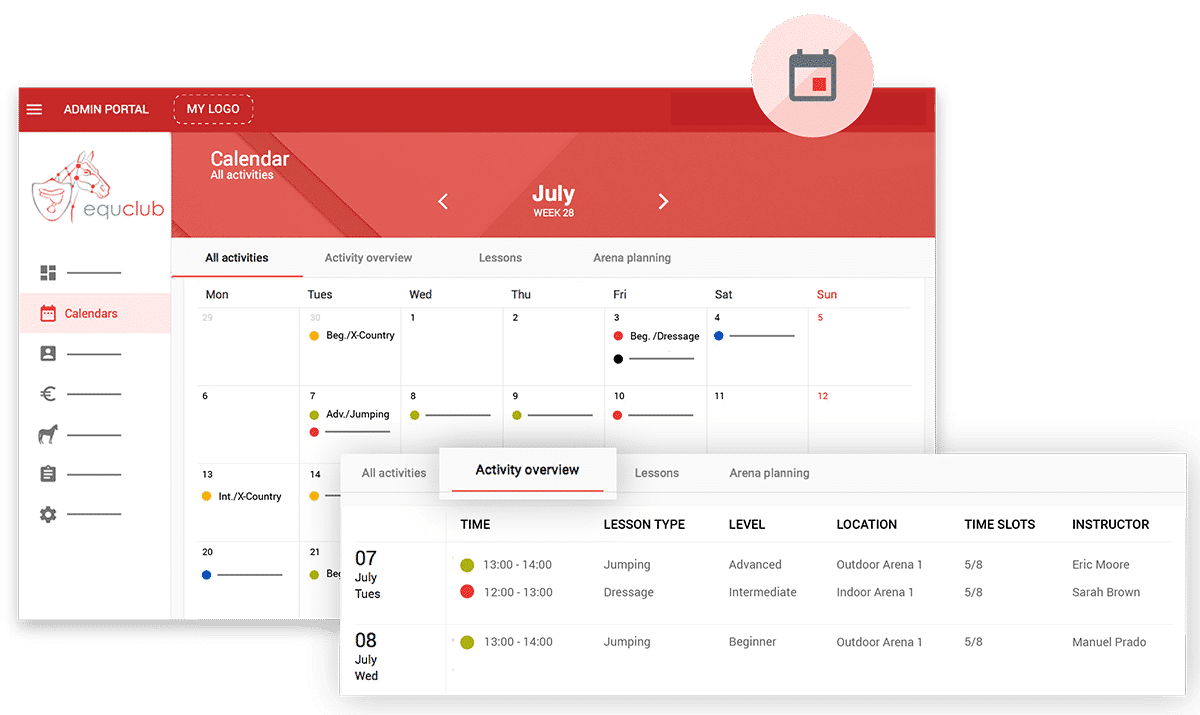 Every event – One calendar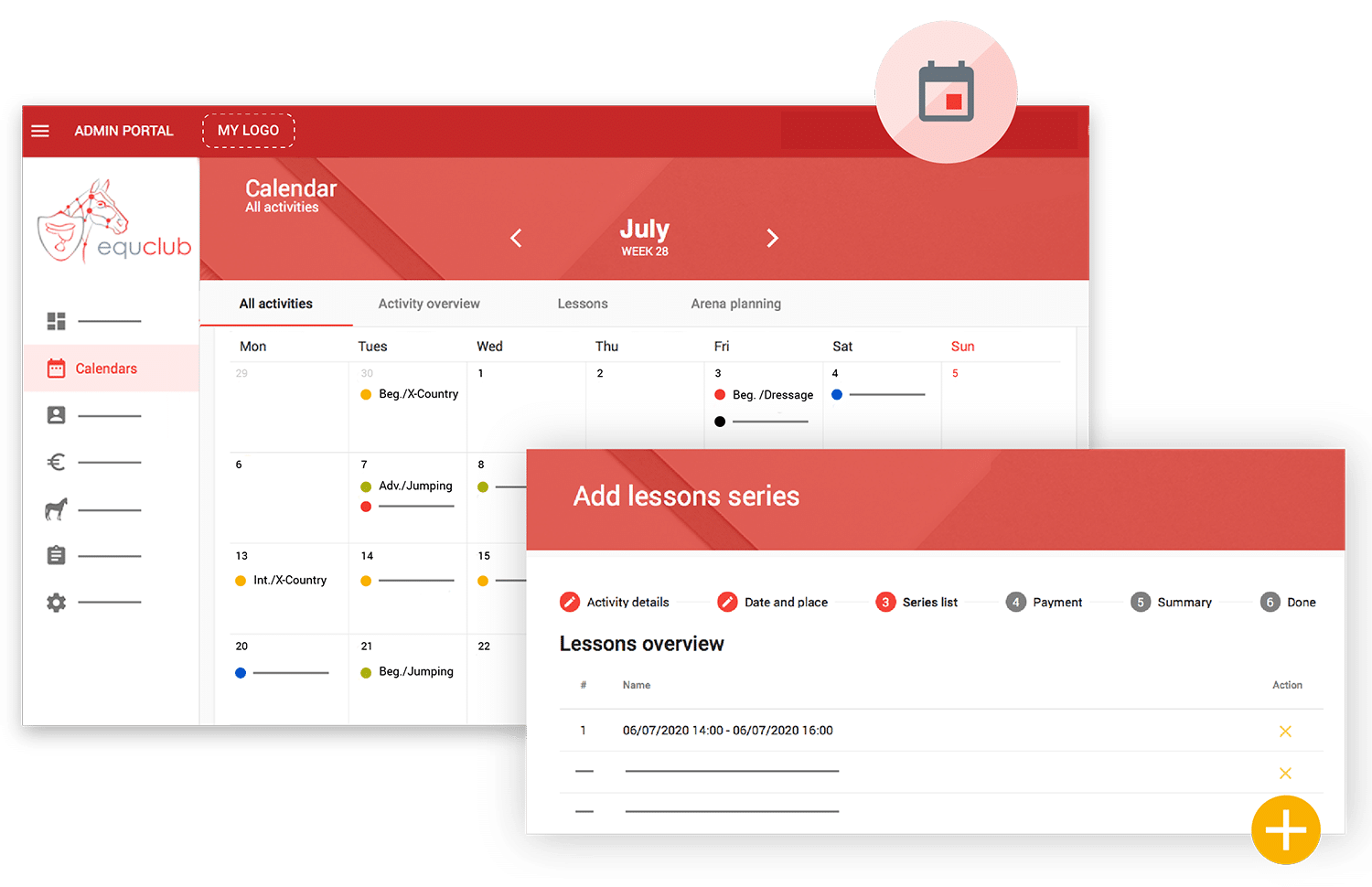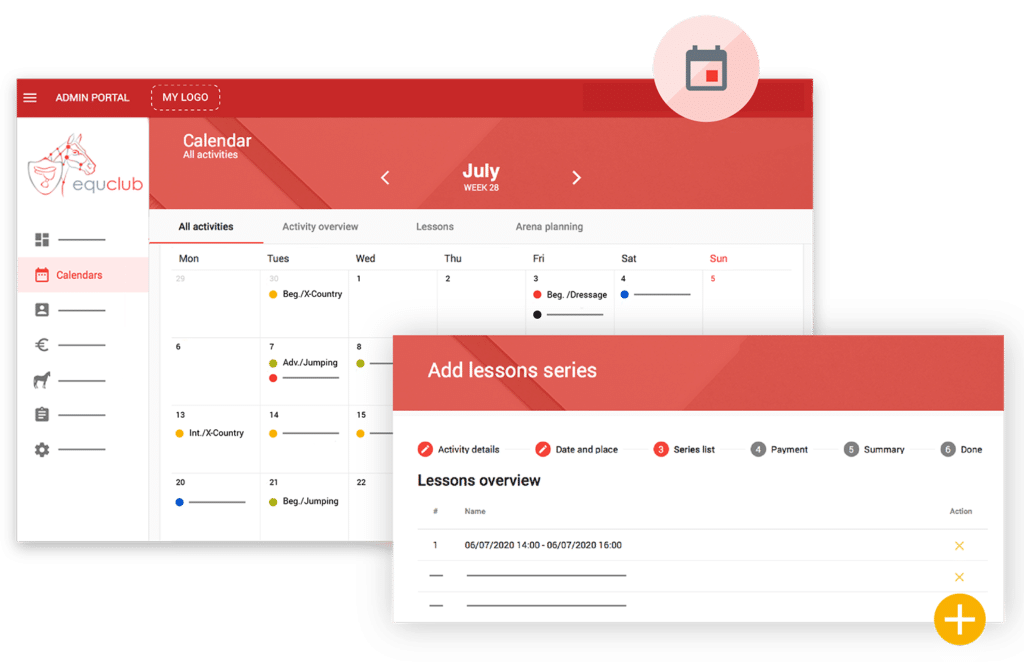 Have your complete event calendar organised and timed to ensure you have allowed every member to have their time scheduled in your facilities. Whether it's arranging a lesson, renting arena slots or marking general events, this can all be accessible from one centralised calendar.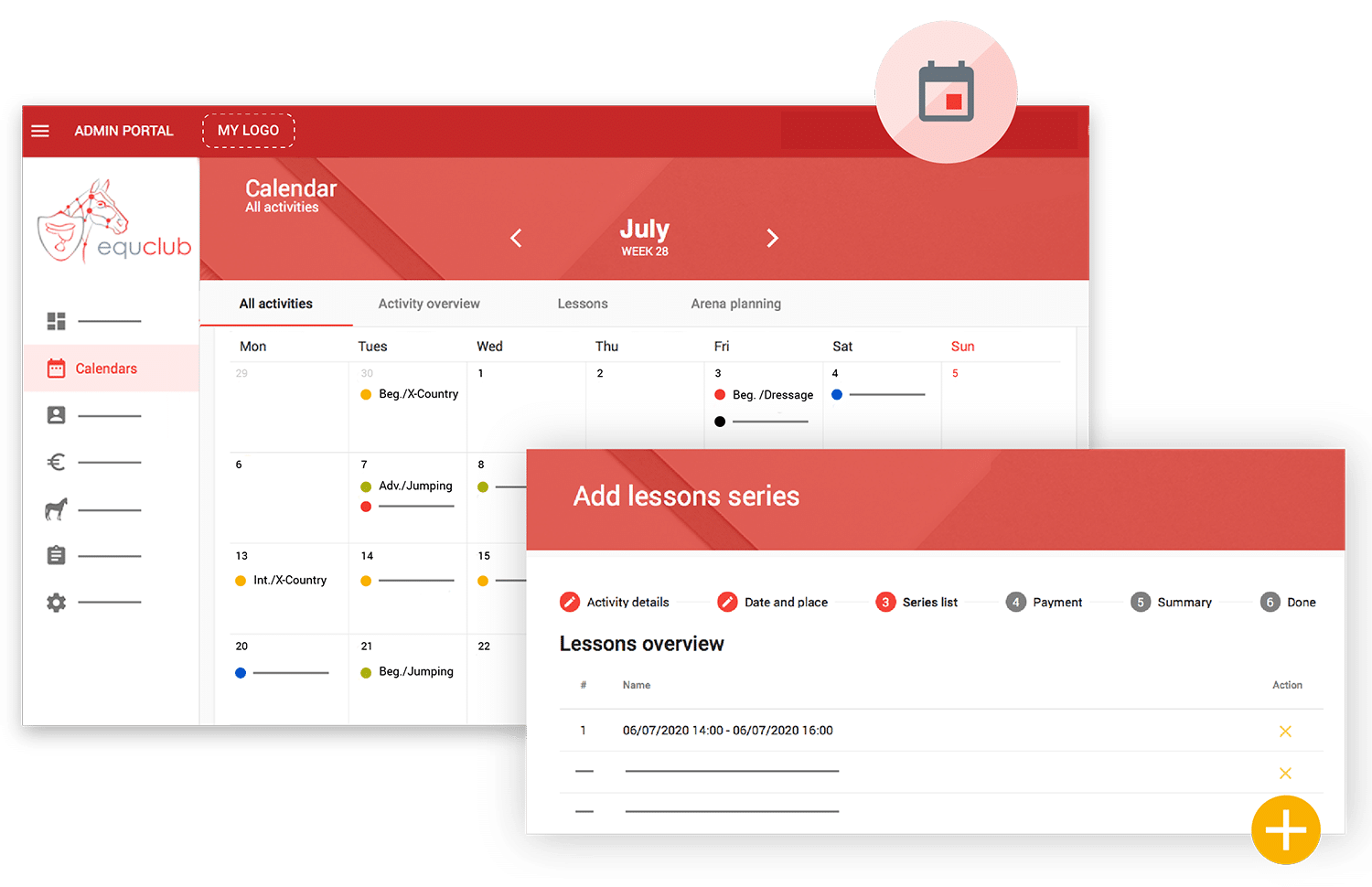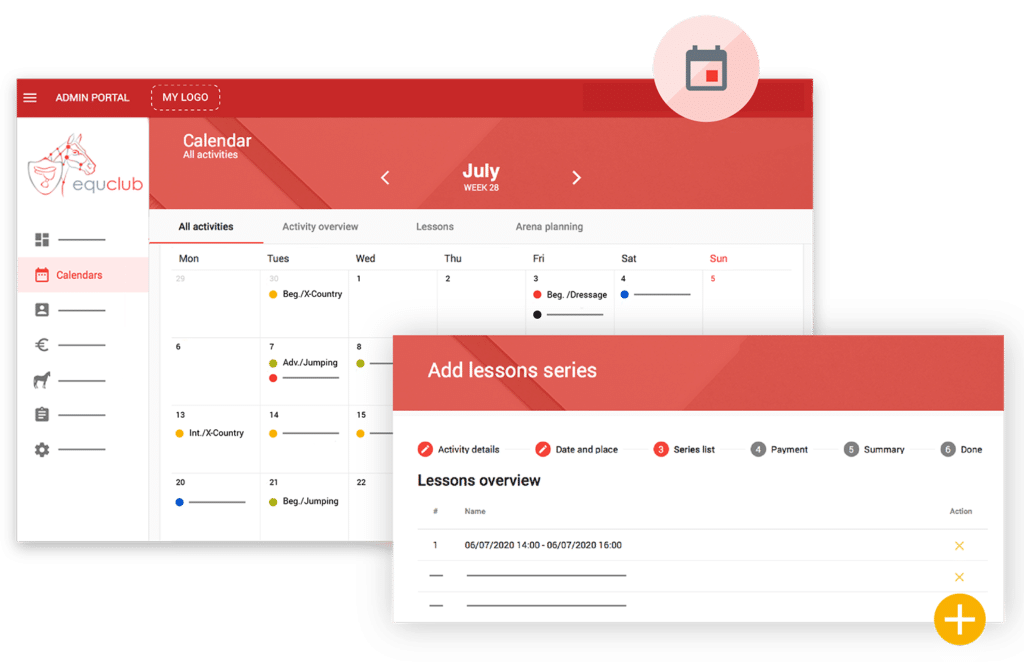 Serve your members through a flexible systematic calendar to optimise lesson planning in accordance to the riders characteristics.
You get a huge flexibility to configure your lessons such as riders minimum age, experience level, private or individual lessons, multiple or serie lesson packages and whether you allow members to follow the lesson with their livery horse.
Organisation can be further enhanced by publishing lesson packages to members portals based on their specifications and furthermore handle bookings through a variety of payment methods.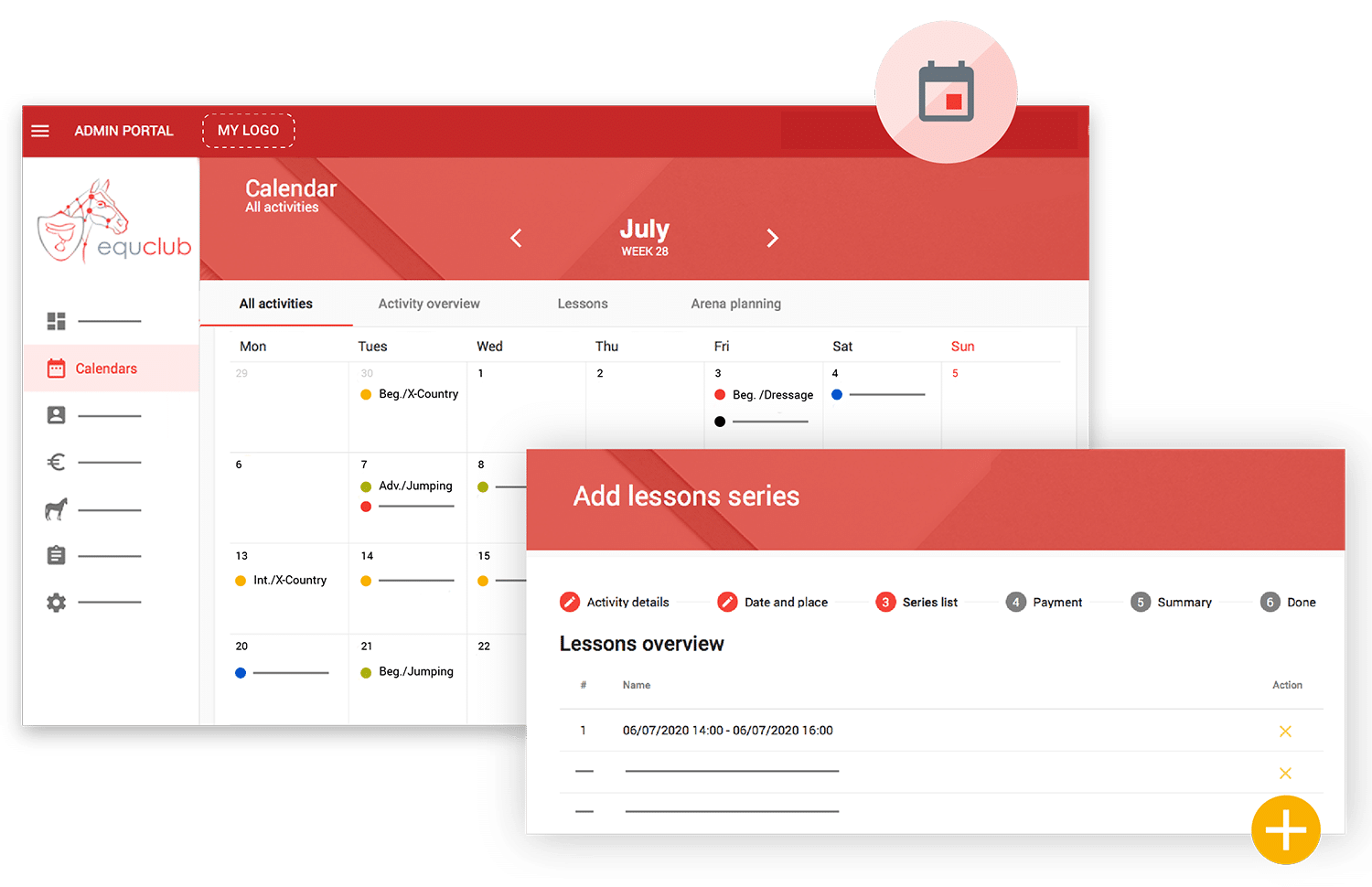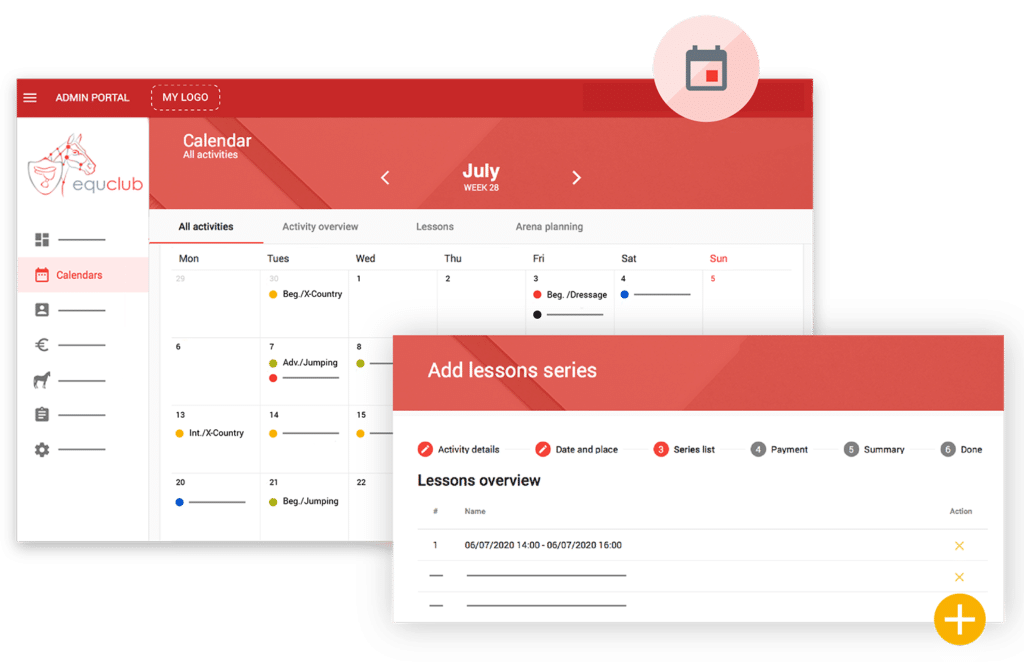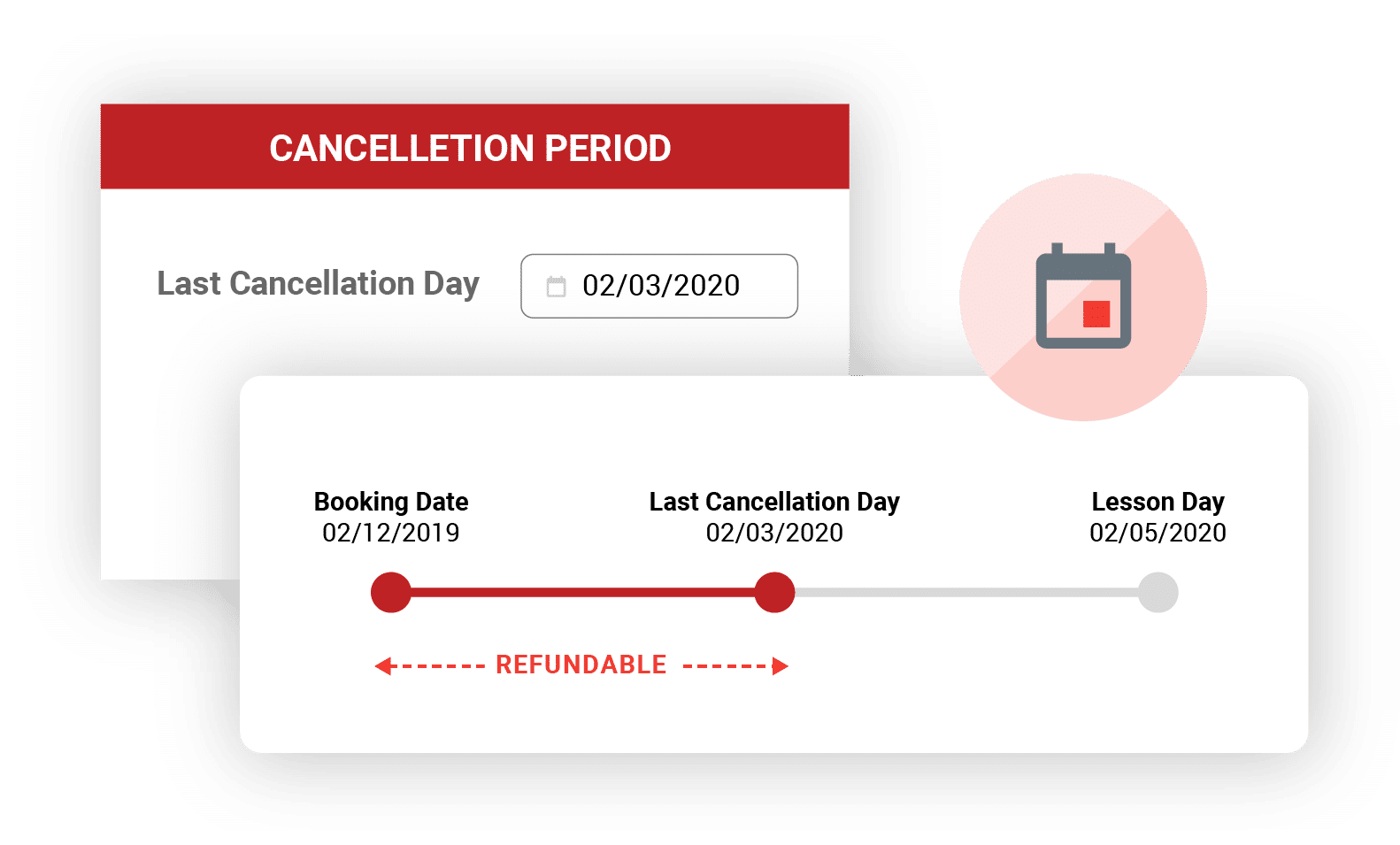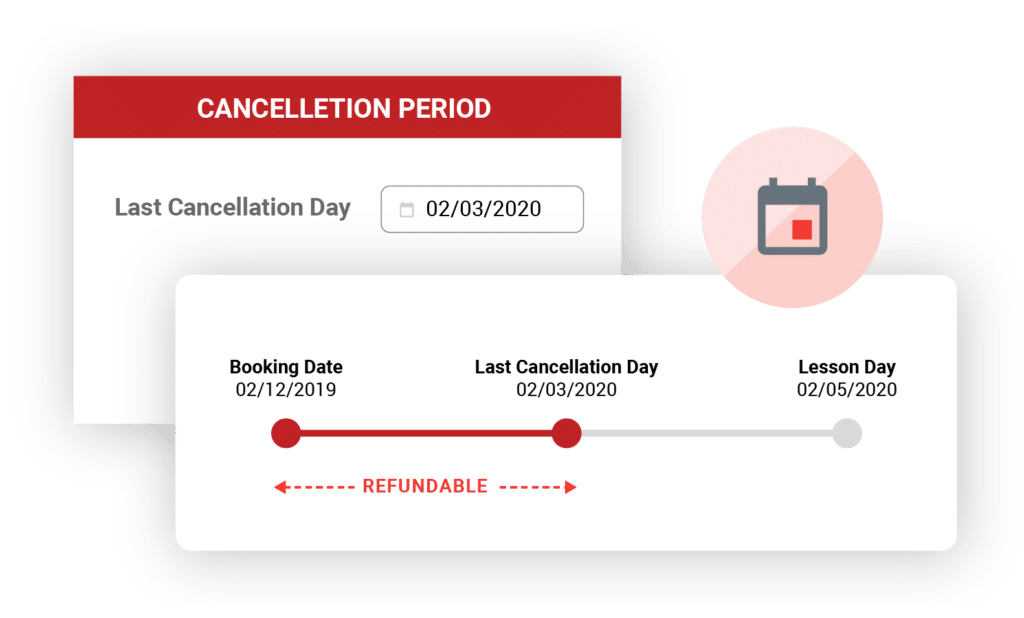 Configure
cancellation

Period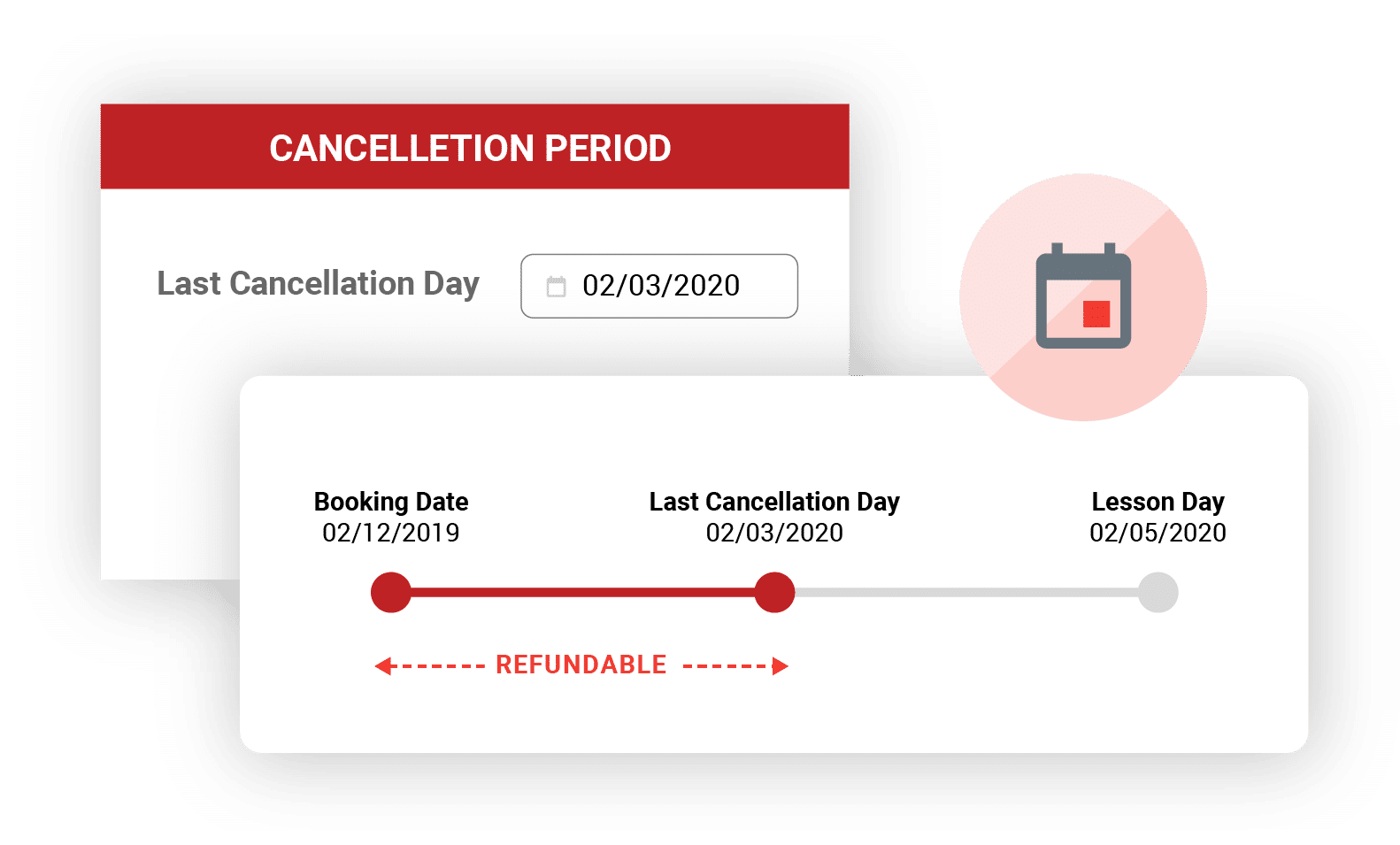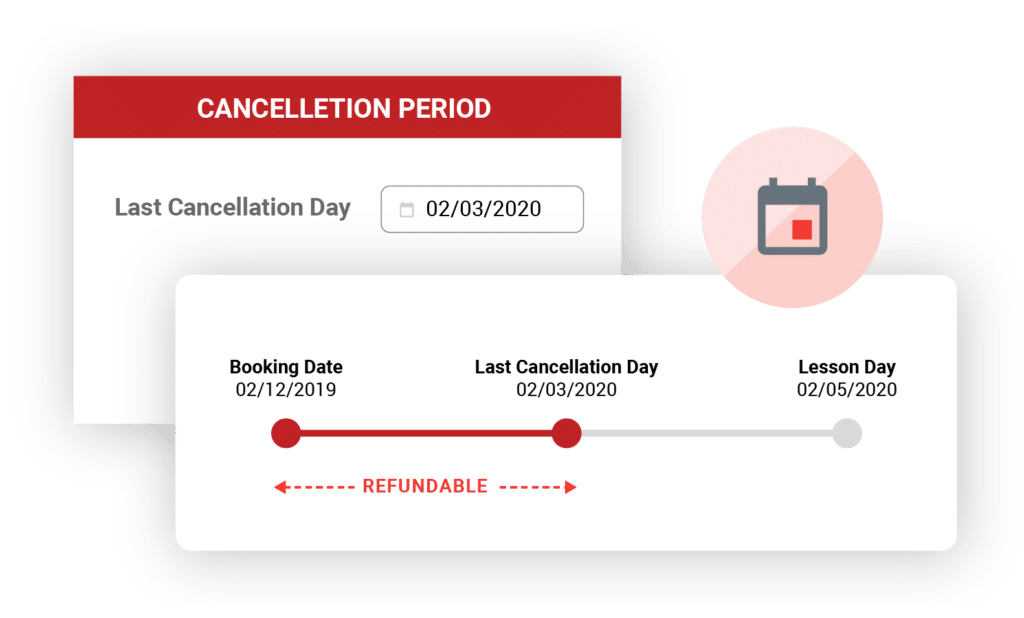 Clear policy, good friends
Avoid last minute cancellations, configure a cancellation period for booked lessons, arena slots or other events to ensure members can't cancel last minute. 
If for any reason a member must cancel their booking, they can be entitled to a refund as long as they cancel before the cancellation expiry date and their slot is re-opened on the calendar to replace the booking.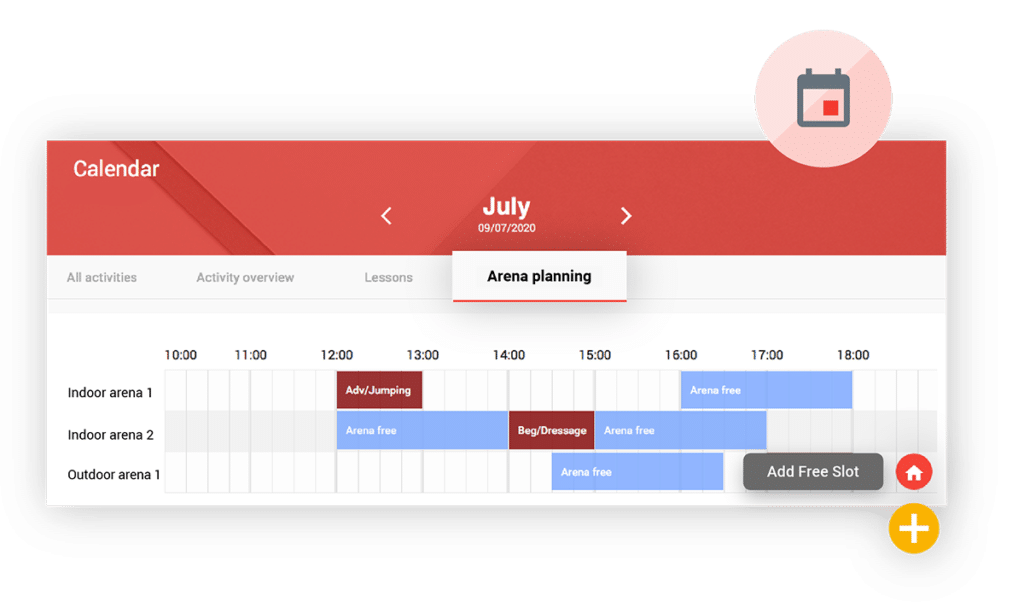 Get the most out of your facilities by renting available arena slots that pop up during the day to increase your revenue. 
Members can purchase the arena slot if the time has not been prioritised with a lesson booking. 
The club owner can limit the number of slots booked under one name to ensure fairness of others to use the facility.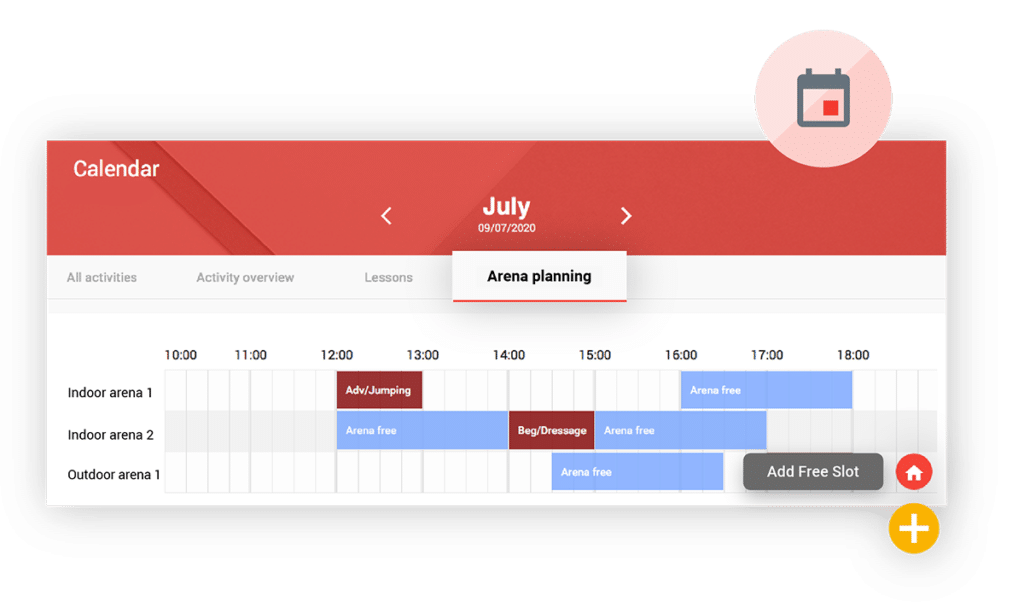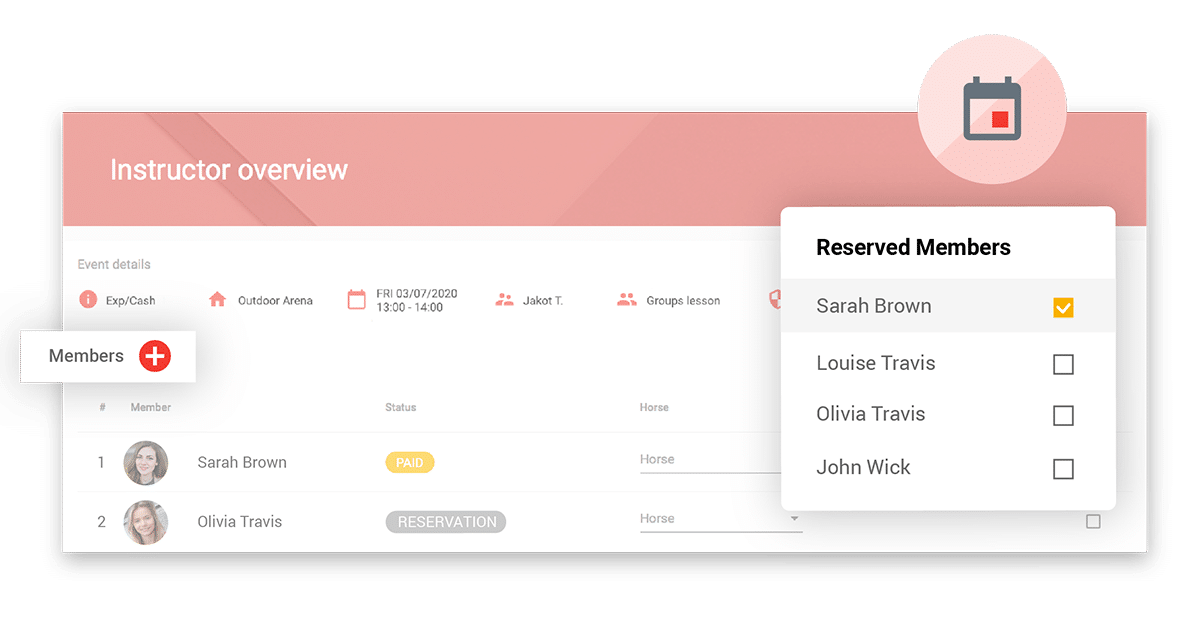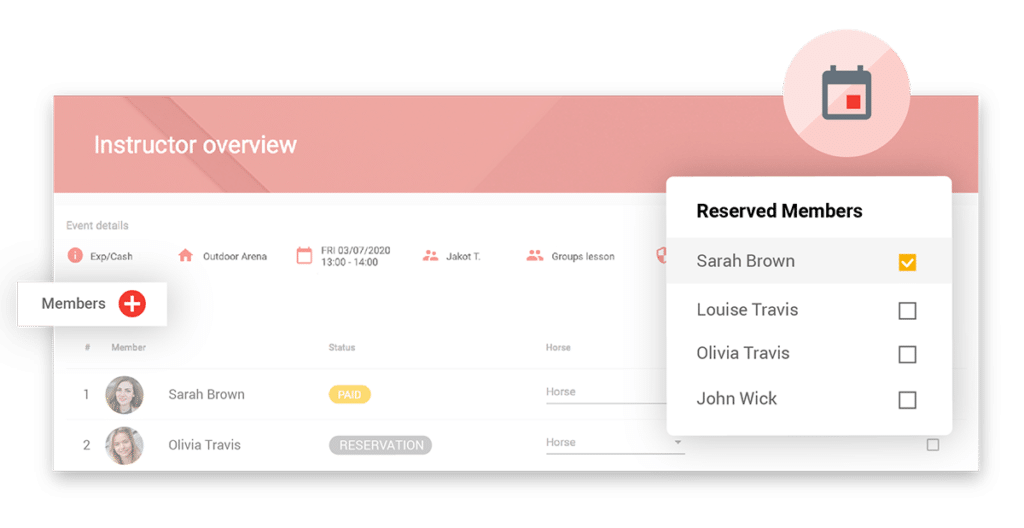 Reserve
lessons for members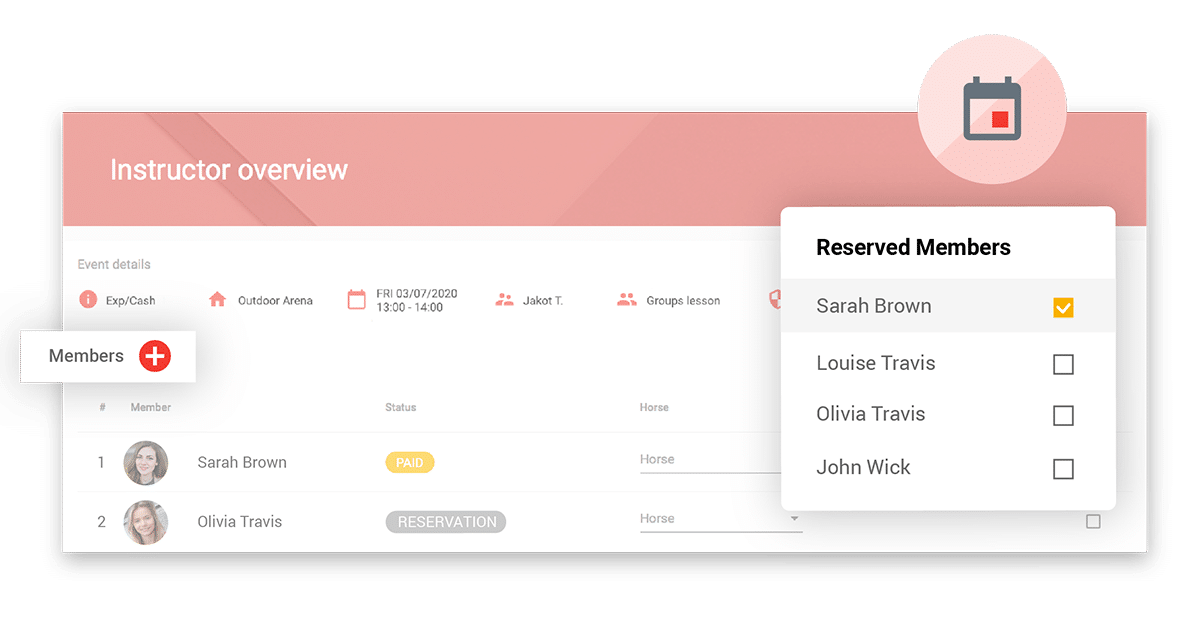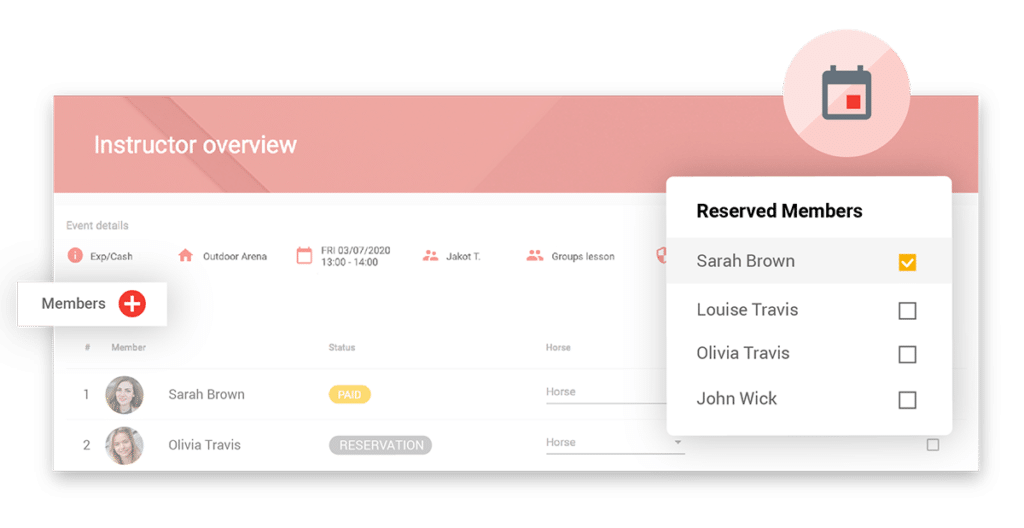 Do you want to secure riding slots for your regular members or reserve bookings via phone call in the case of special circumstances? 
Support members demands manually by reserving bookings for regular members that ride at the same time every week or for members that can't make a booking by themselves. 
Reserved members must confirm the reservation within a specified time by making the booking before it is given up to other members.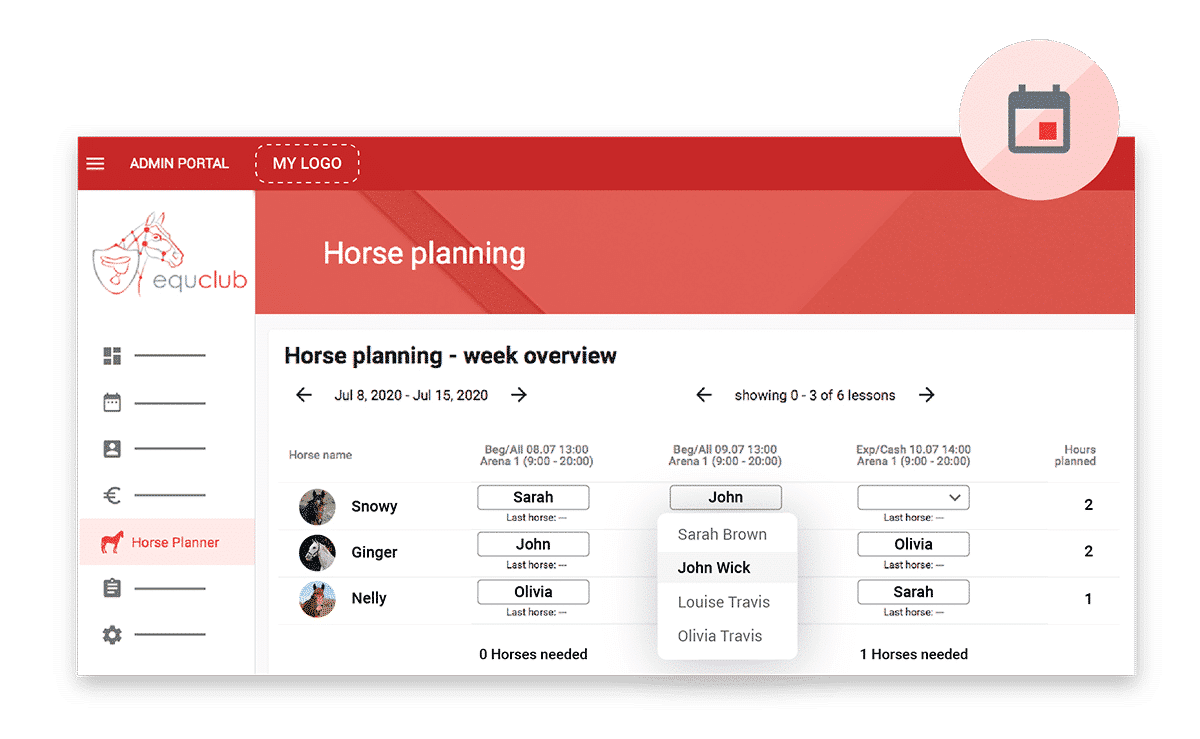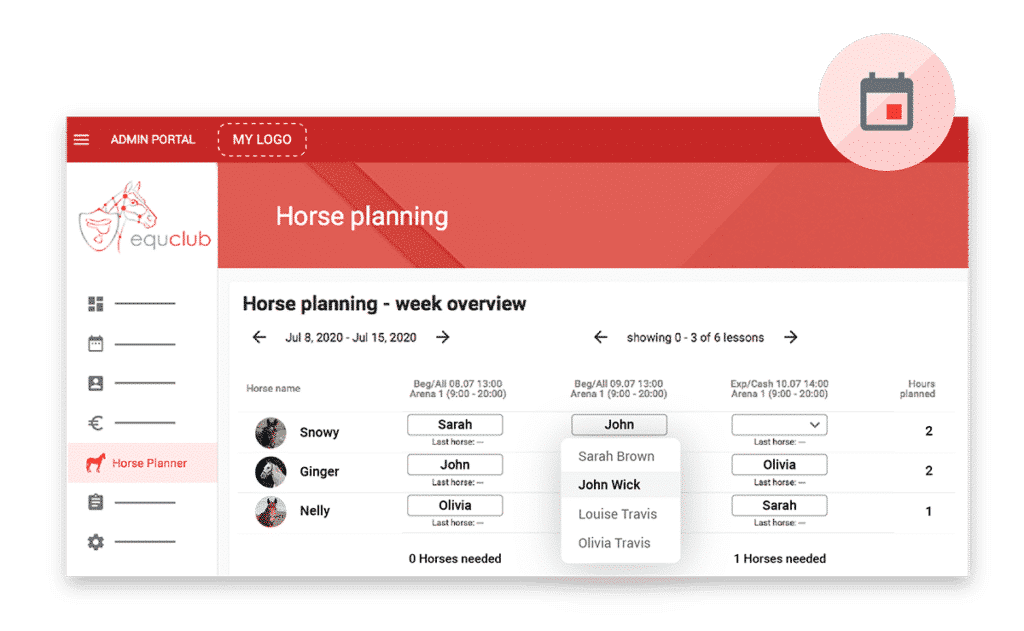 Once a booking is confirmed in the system, you can easily allocate the rider to an available horse that best suits their riding ability before or upon arrival to the lesson.
All horses can be planned in detail for allocation during lessons. Read More Here