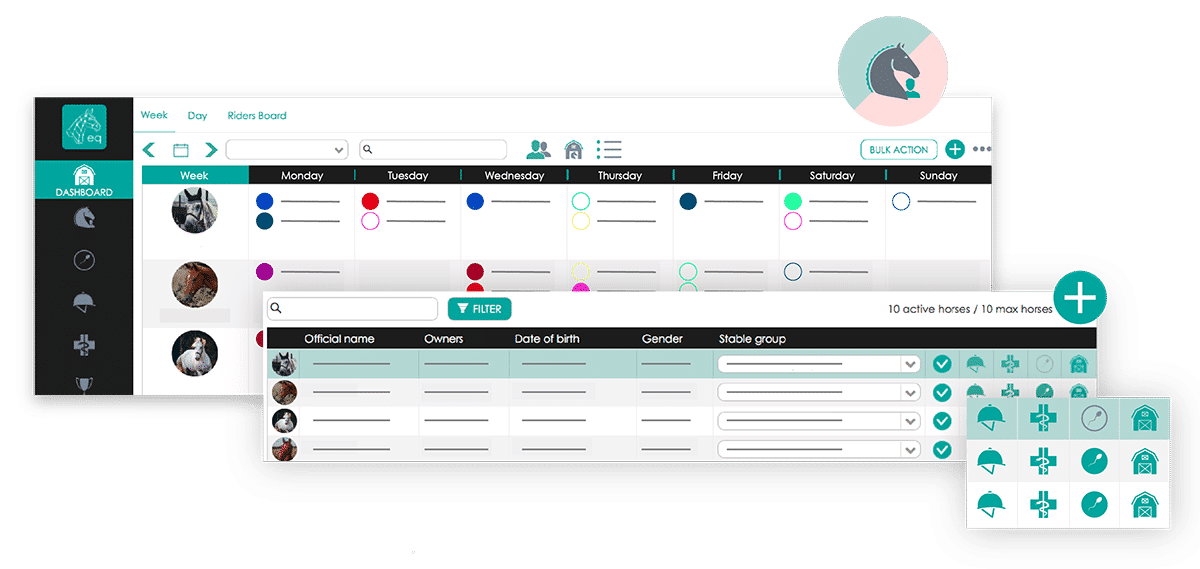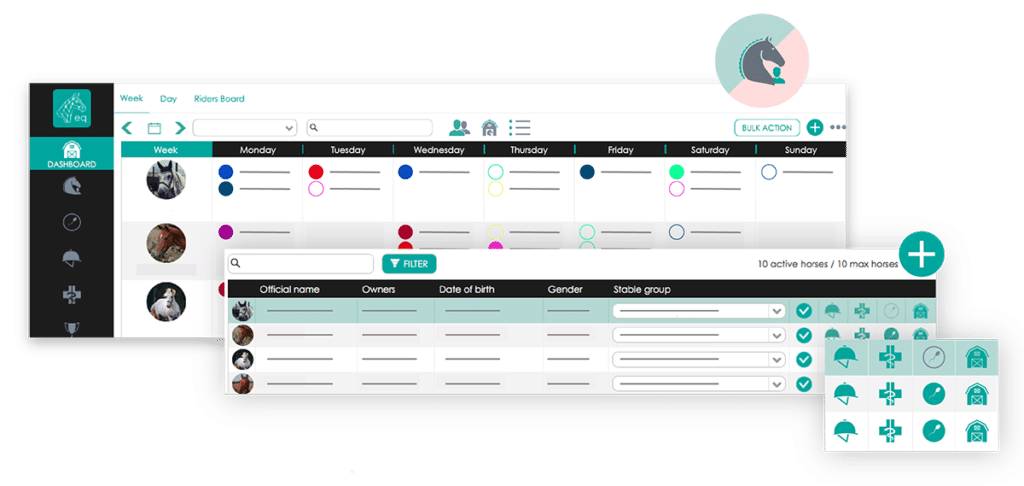 Always know your horses plan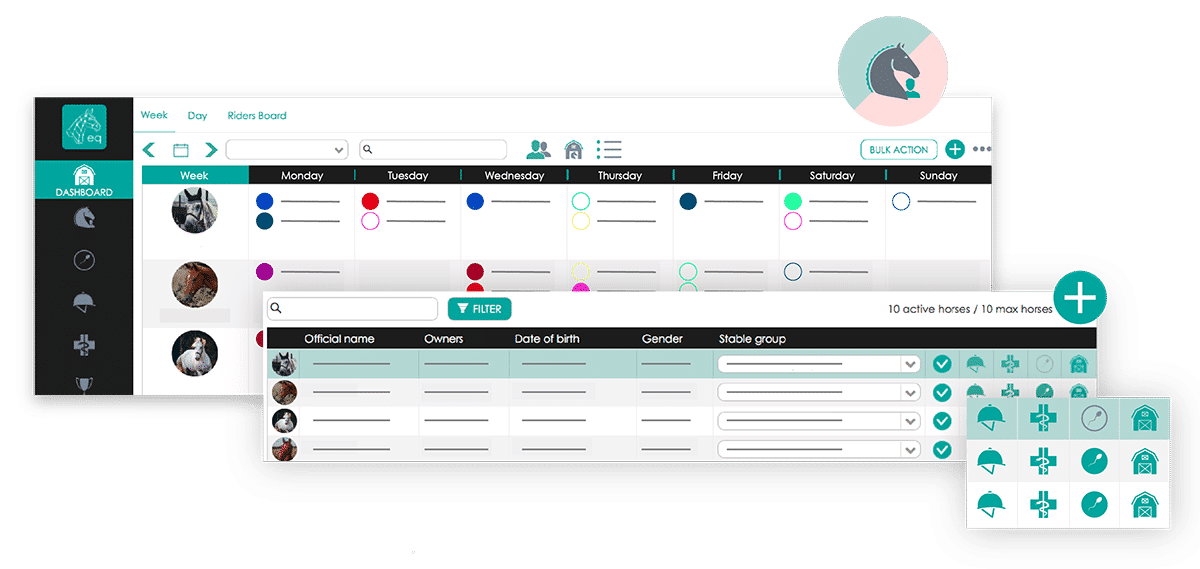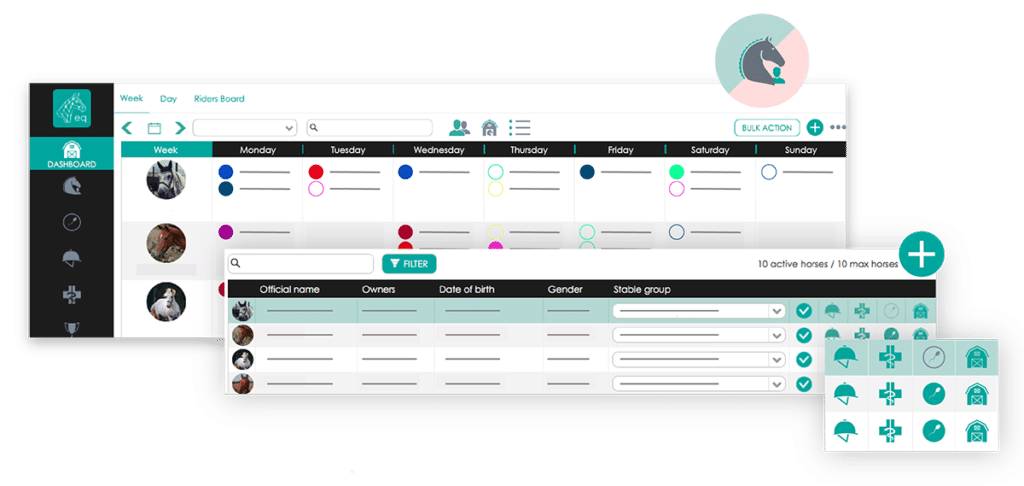 Track their health, manage their media files and share their profiles with members associated with them.
Plan and organise horses in stable groups and assign them for lessons with members suited to their rideability.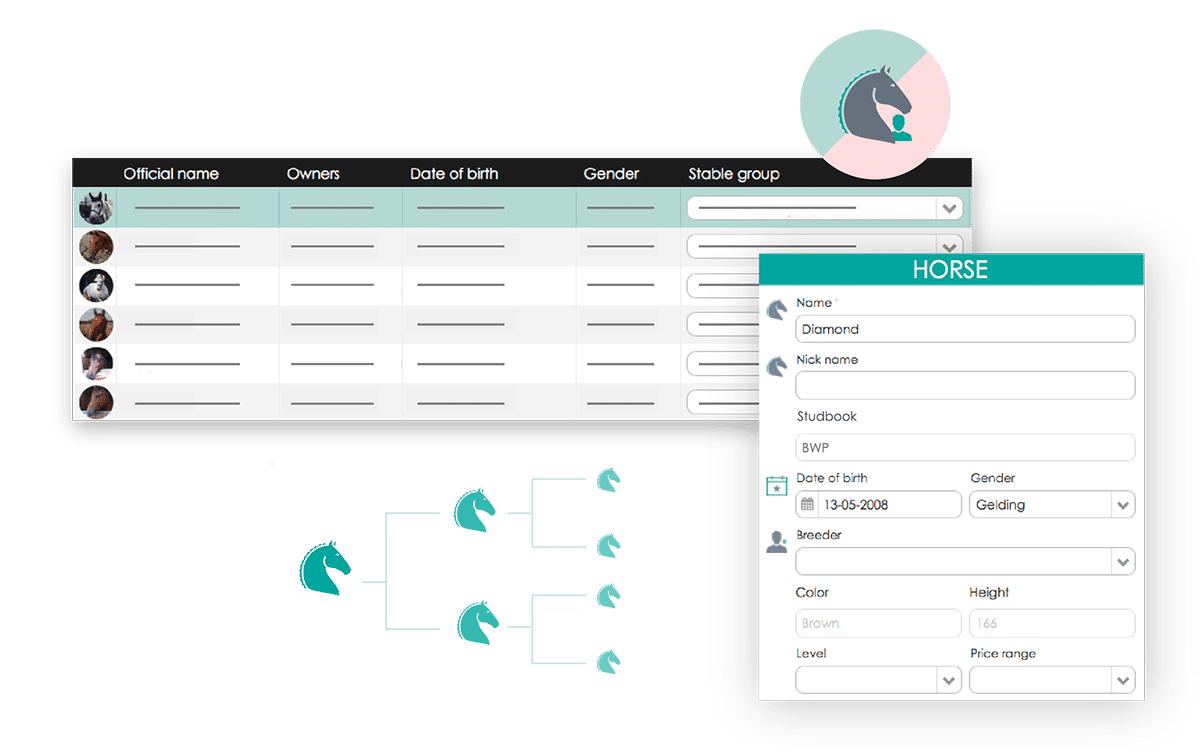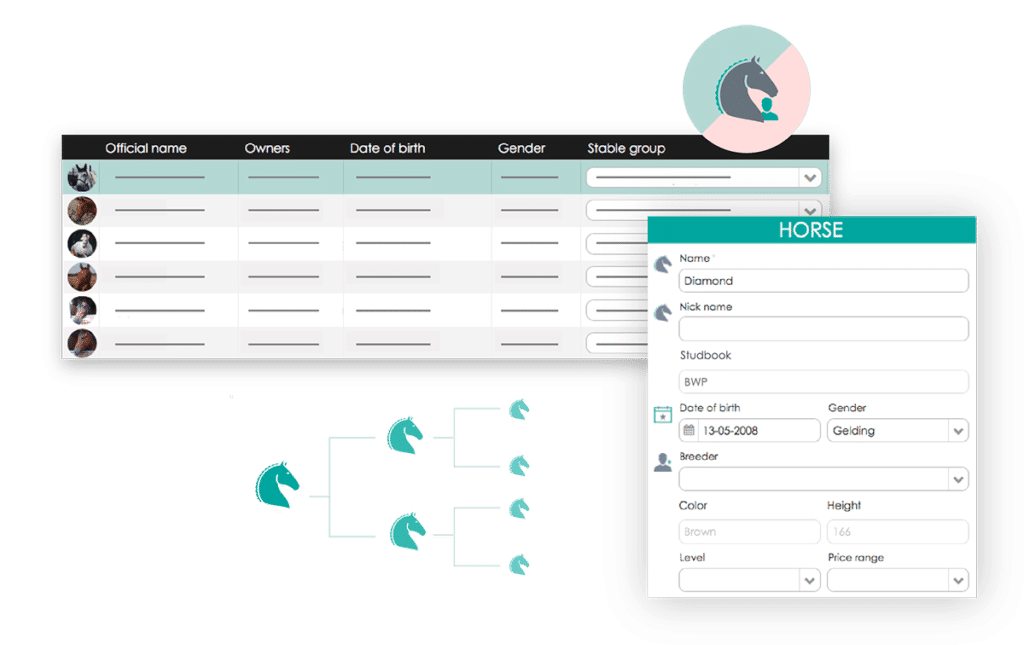 Have your complete list of horses details organised and easily accessible for instructors to allocate to riders. 
Identify if the horse is owned privately or by the riding club when booking lessons and whether it is added to the planning upon booking. 
Keep all your horse details up to date in the planning and know their current and historical status at any time.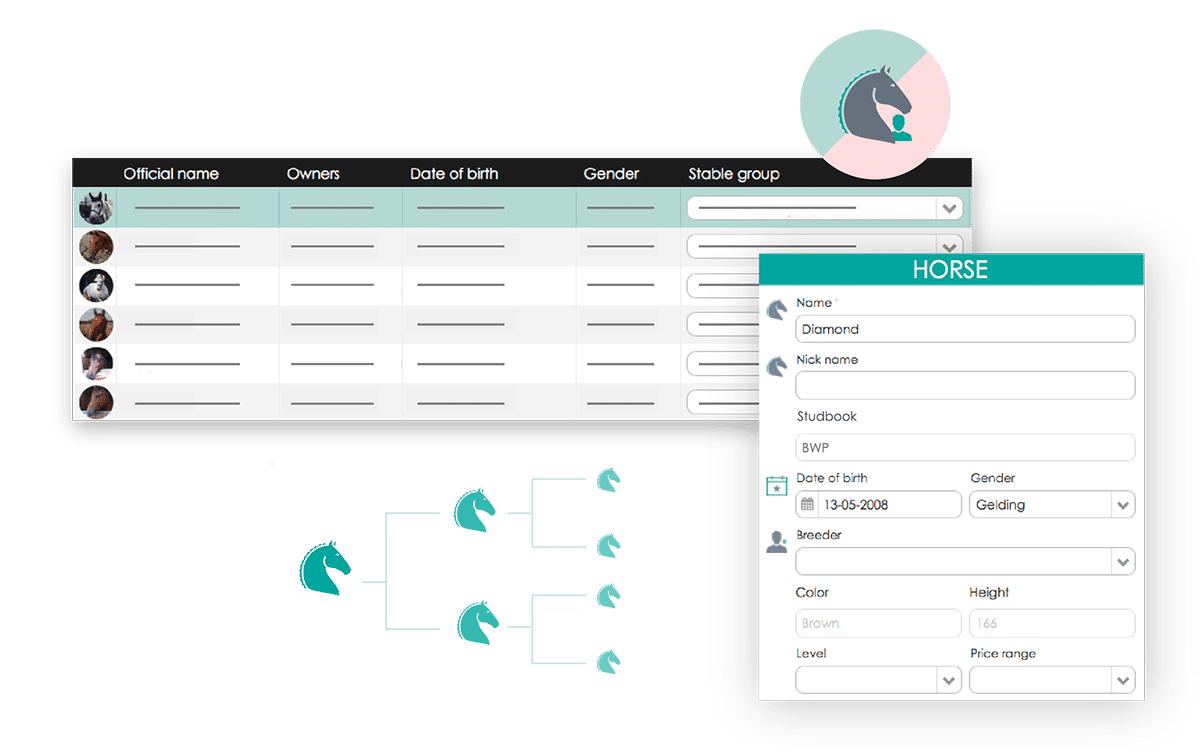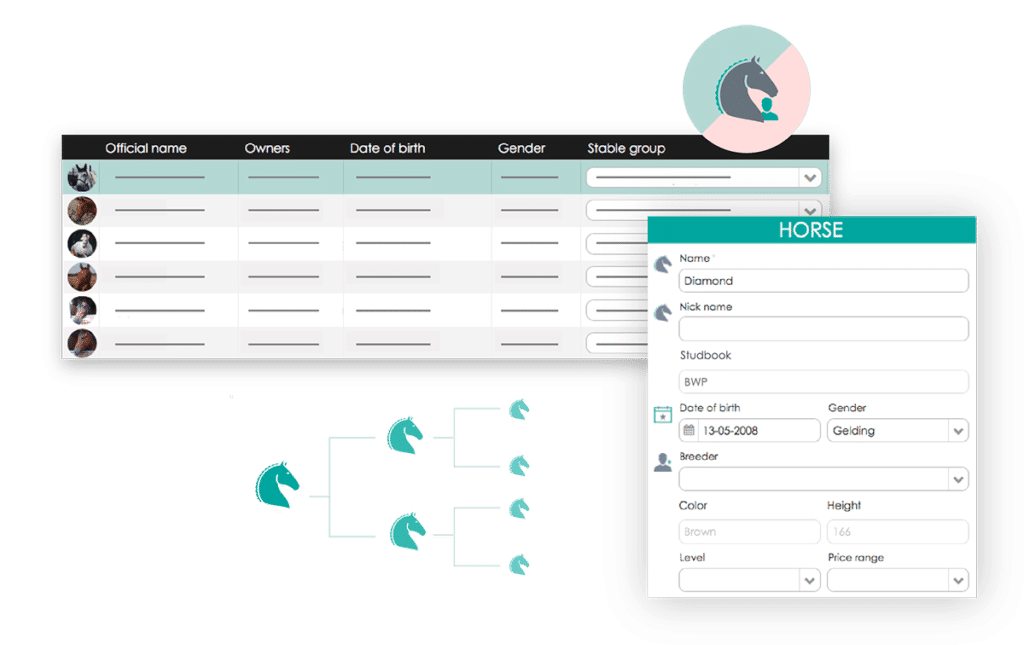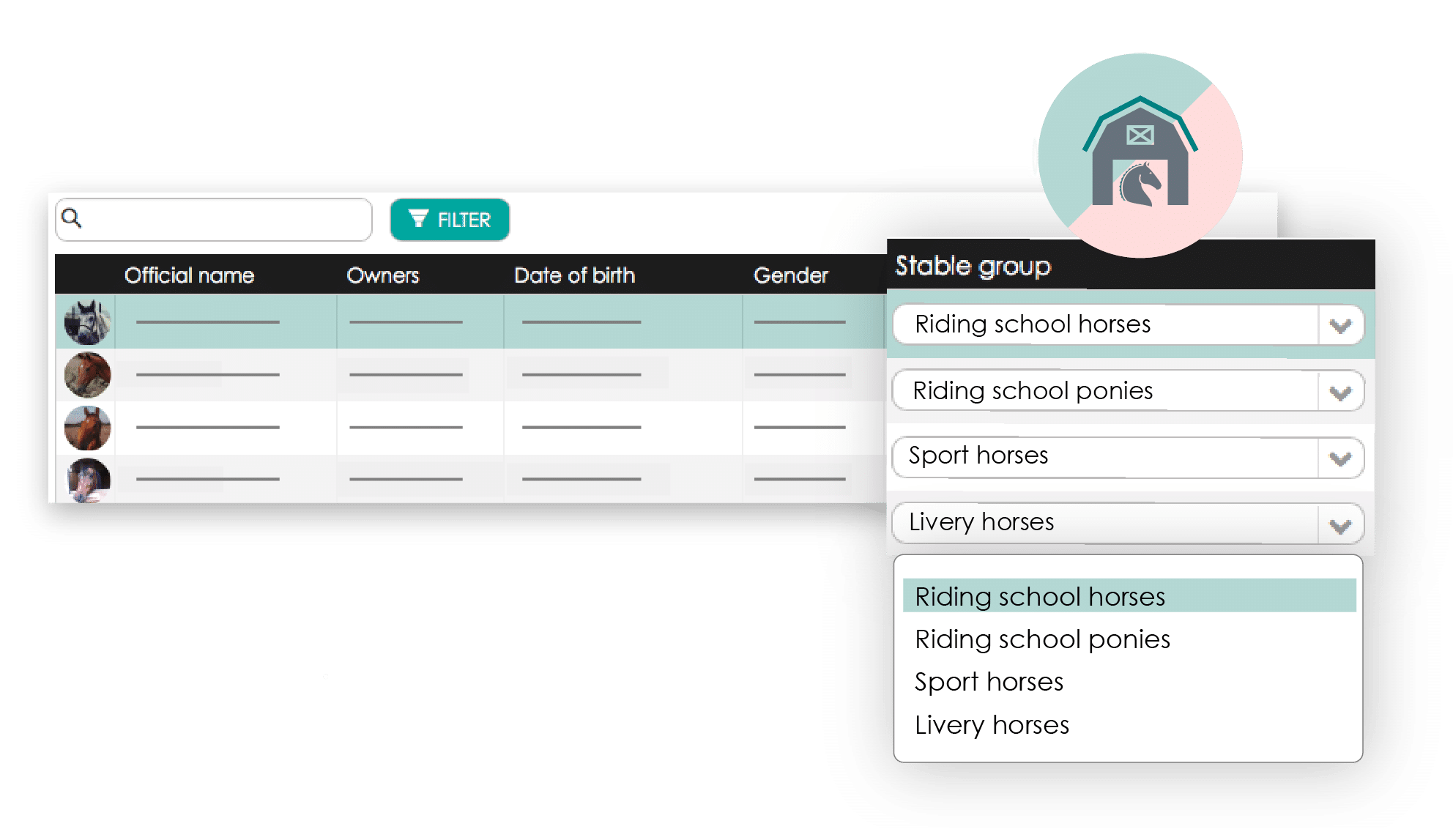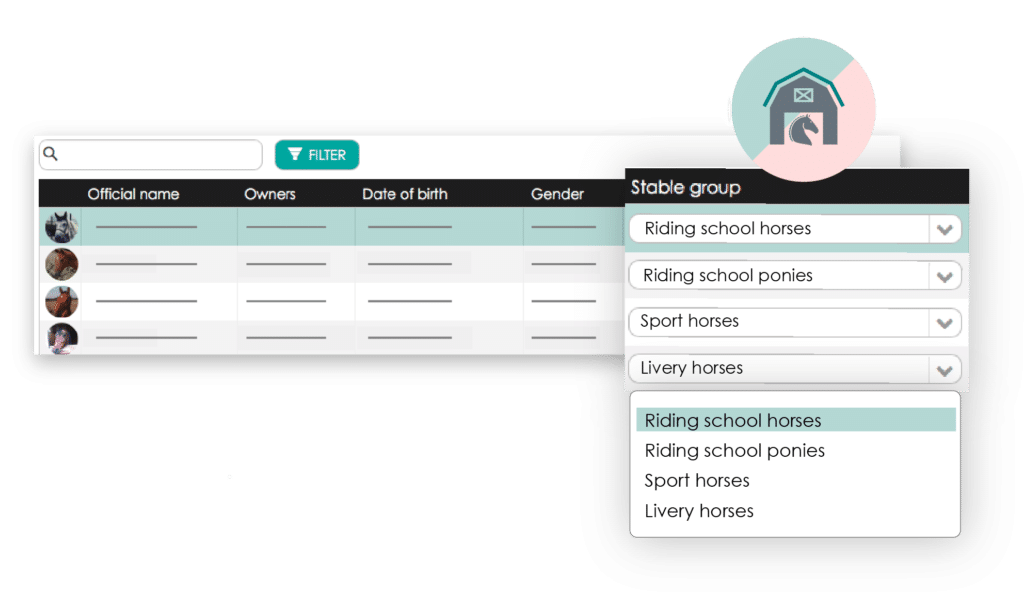 Organise in
stable-groups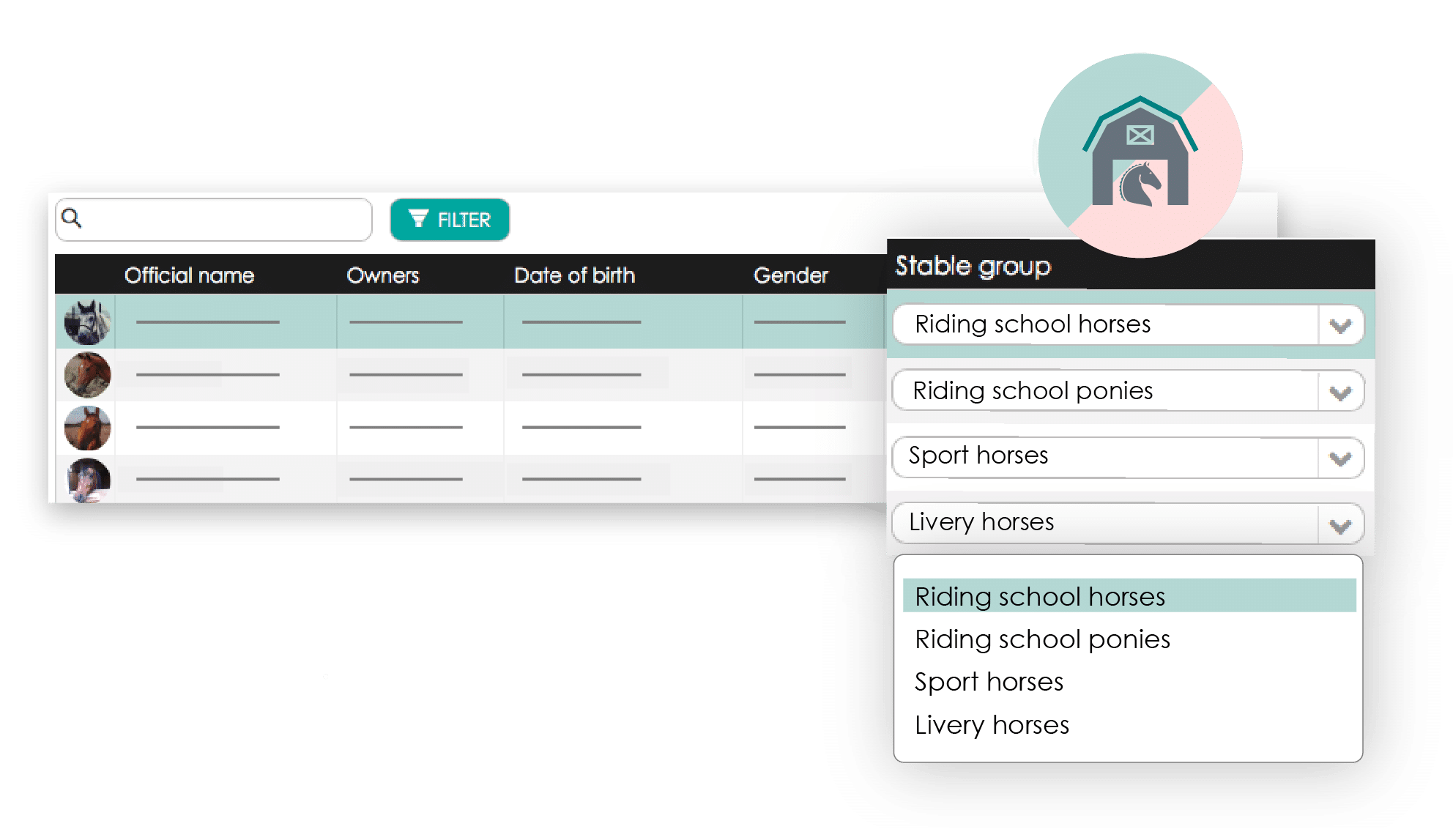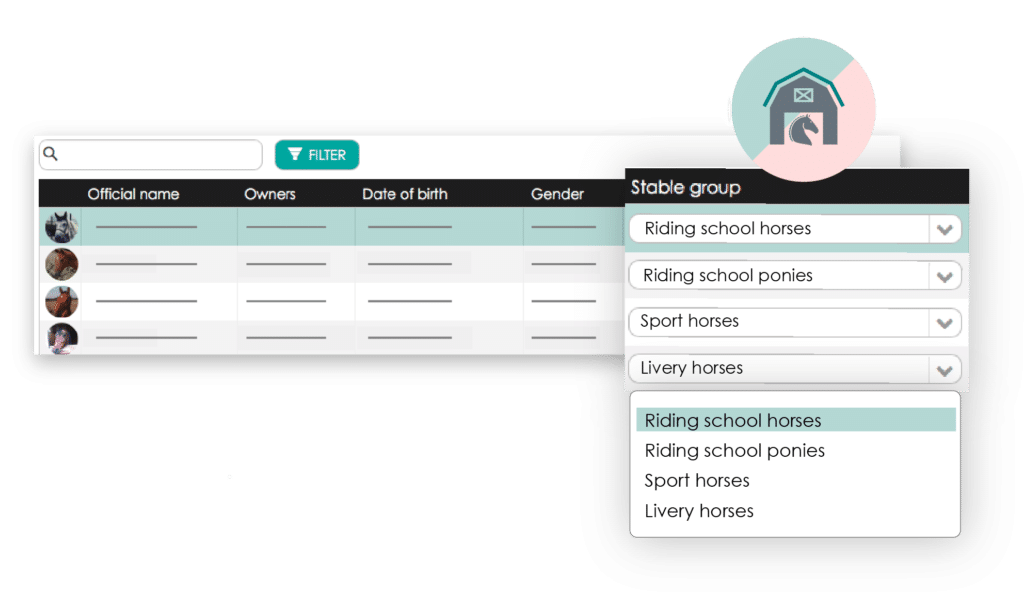 Create different horse groups based on horse usage, location or barn to have a structural approach and optimise organisation in your riding school.
Separate riding school horses from your livery horses to simplify the organisation of group related health activities such as vaccinations, dewormings and farrier visits.
assign horses

to the Lesson planning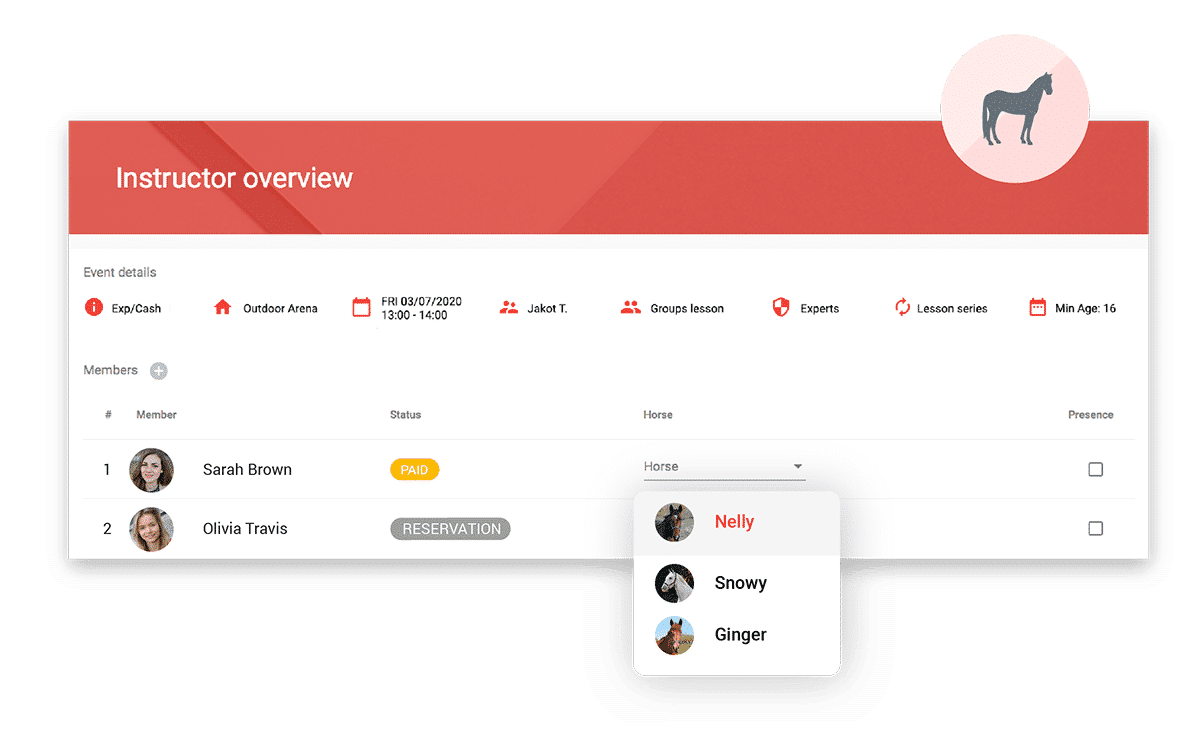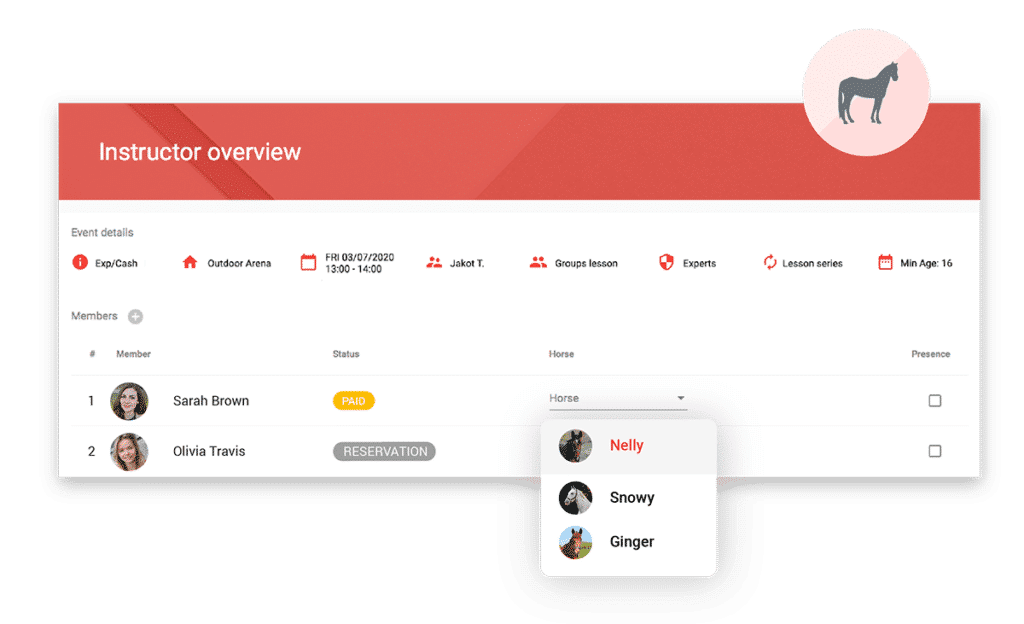 Schedule your horses in a breeze. Match horse and rider with the available horses for that riding level or lesson type. A clear planning overview will help you to notify the unassigned riders.
Keep track of your horses workload so you get an understanding how much hours a horse can still be assigned in that week to preserve the welfare of your horses. 
Let your lesson start smoothly with a clear overview for your riders which horses they need to prepare and confirm their presence. Avoid members riding an unpaid lesson!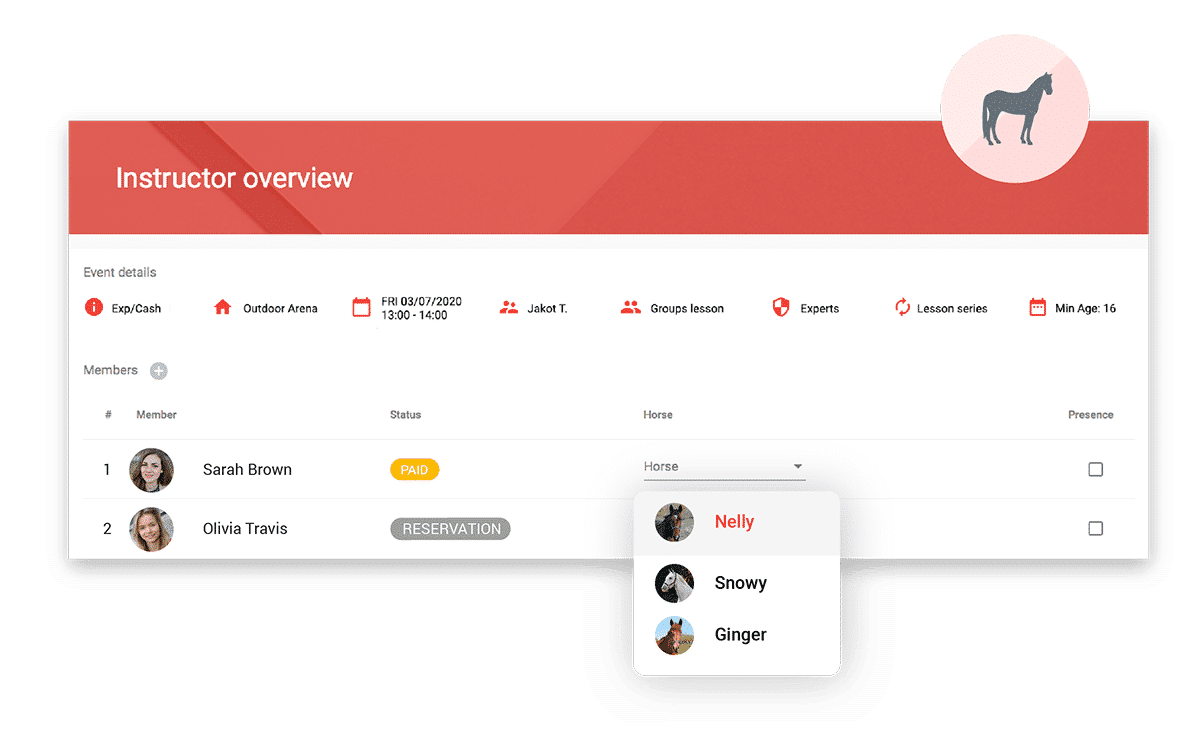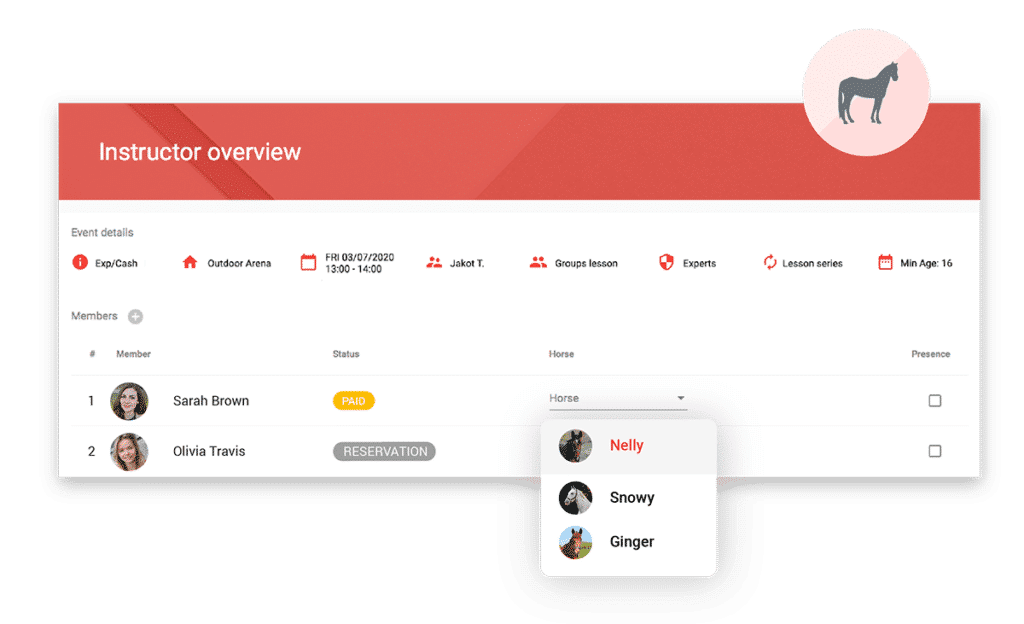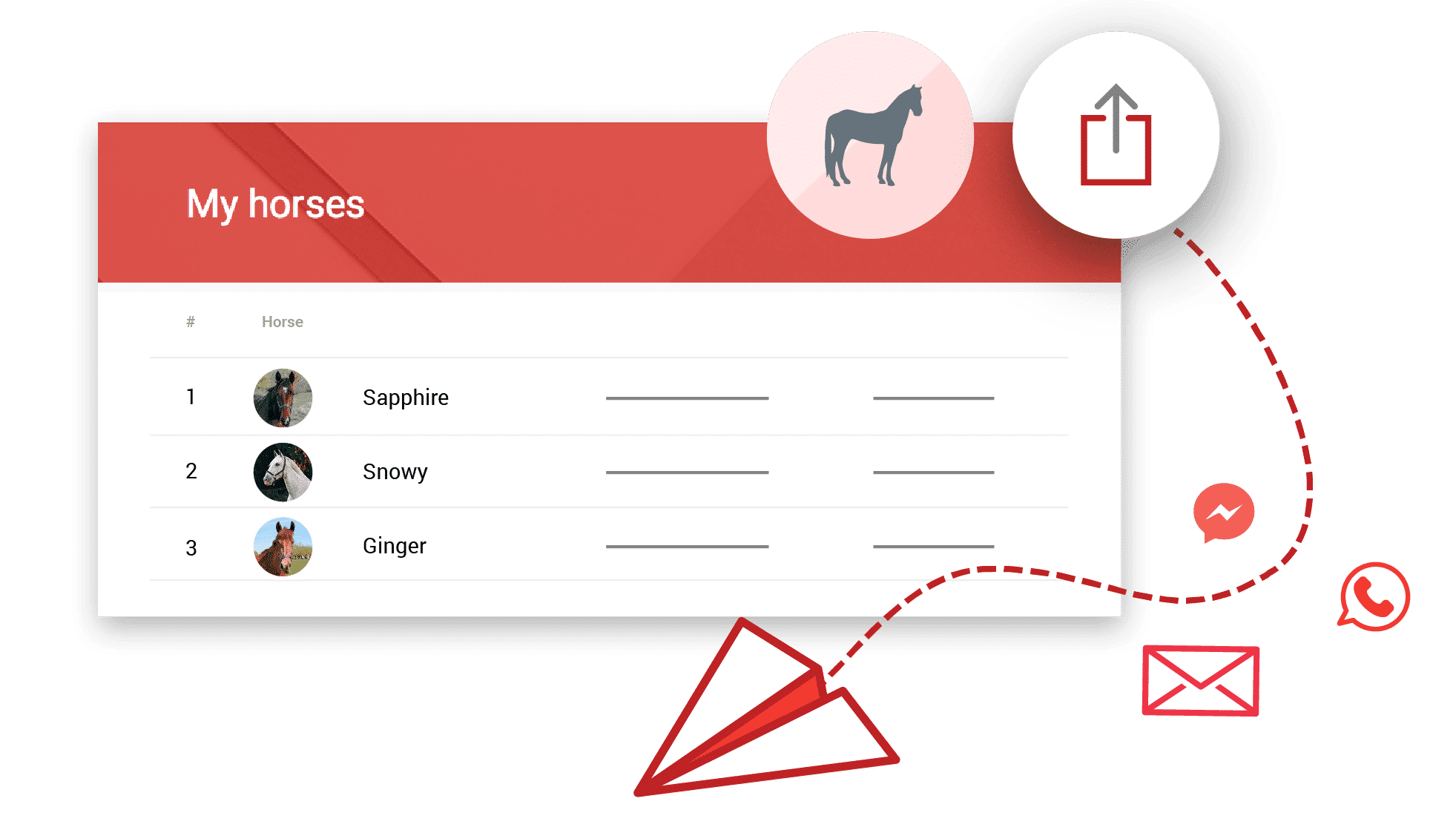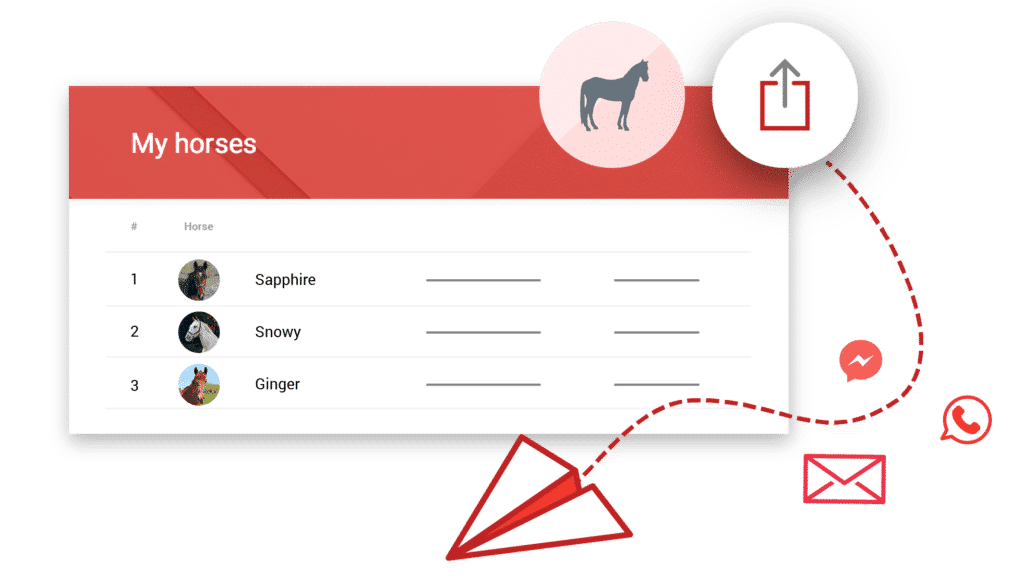 Share horse's details
with members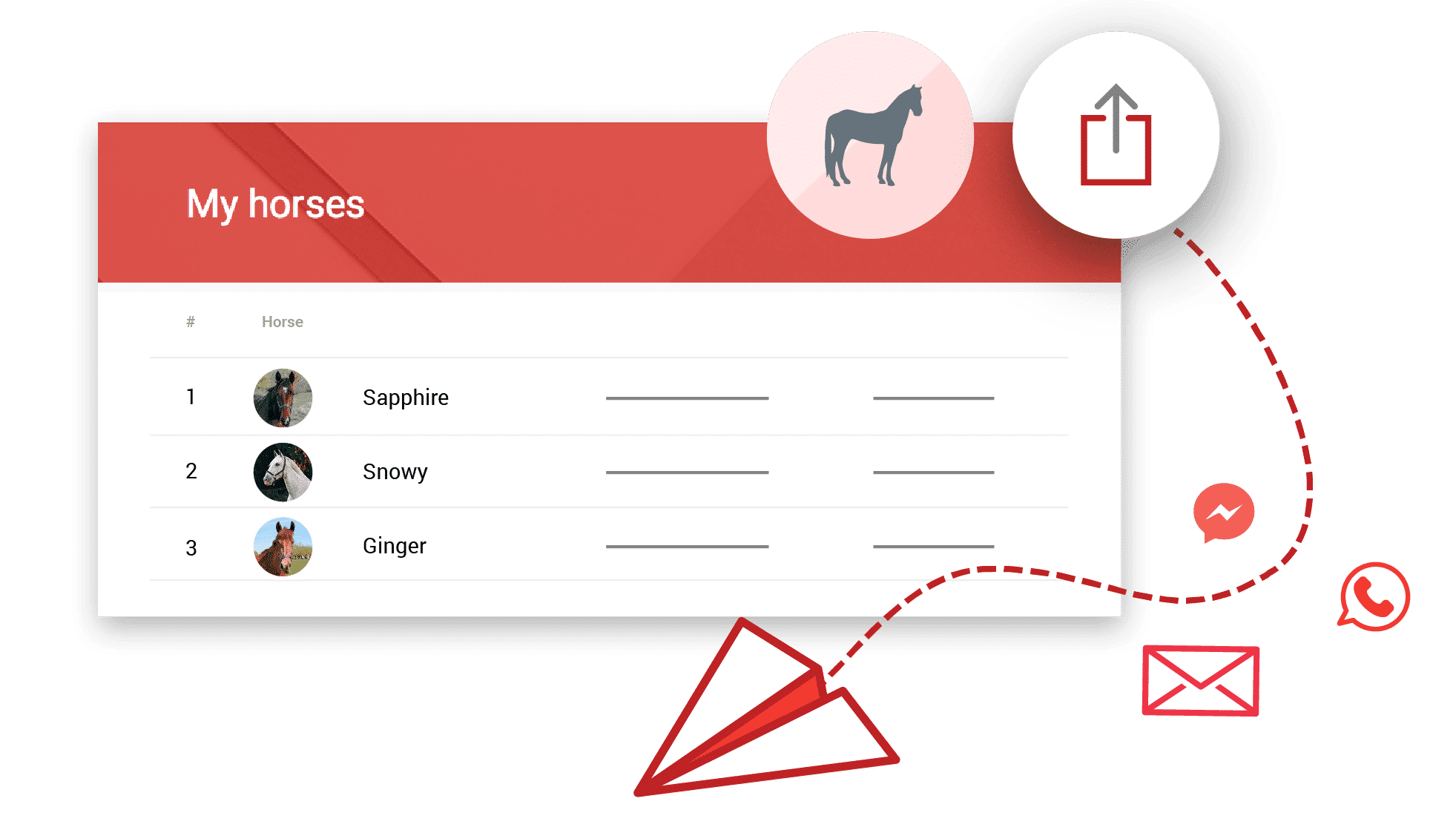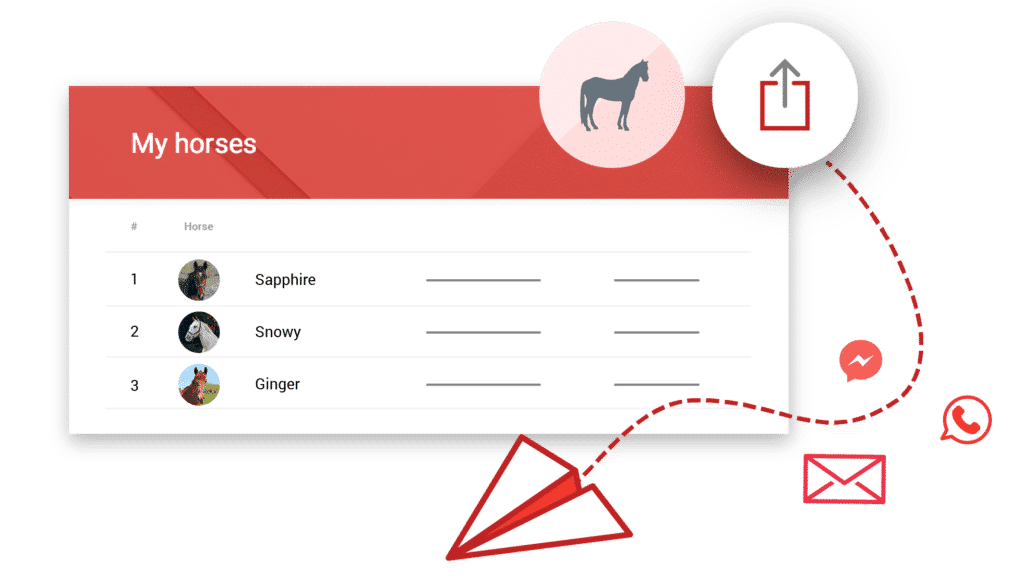 Share some horse details to your members so the riders get to know the horses they practice with.
Access horse's pedigree, images & videos and any other specific information you want share with your members.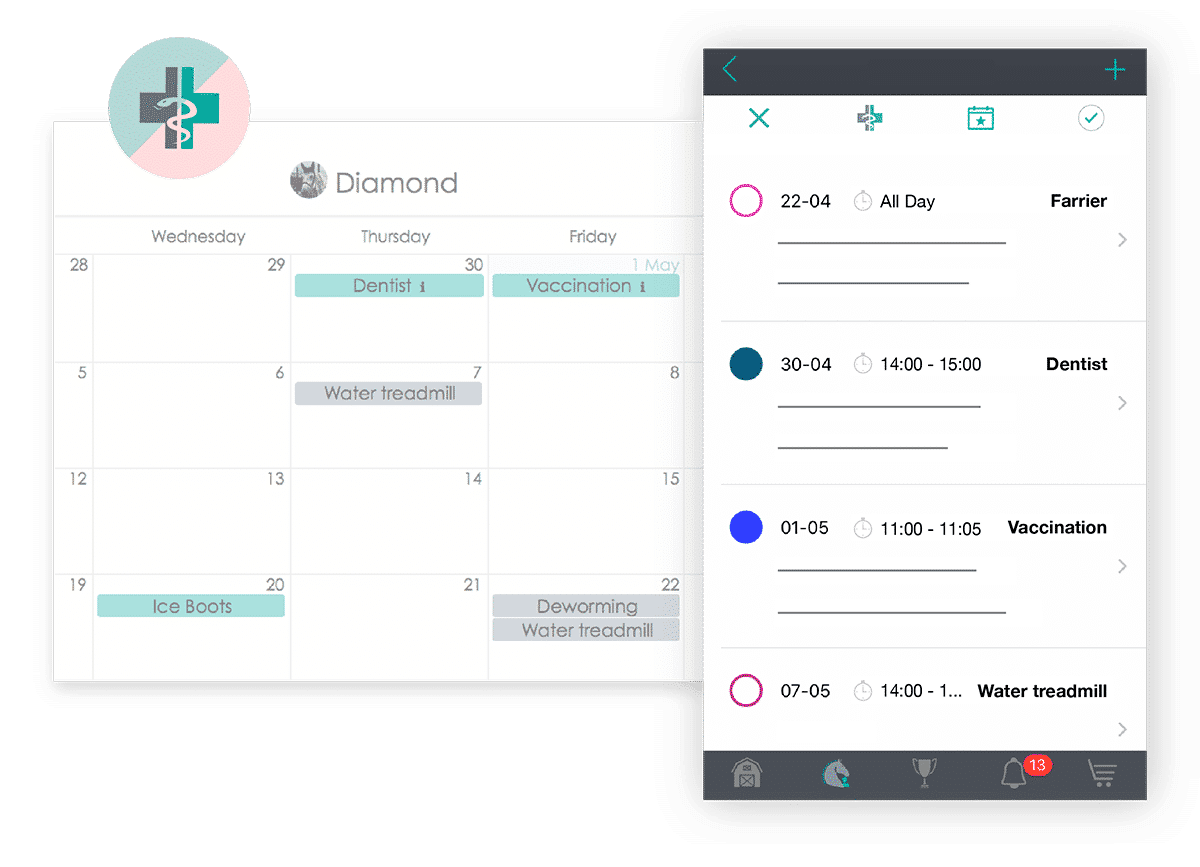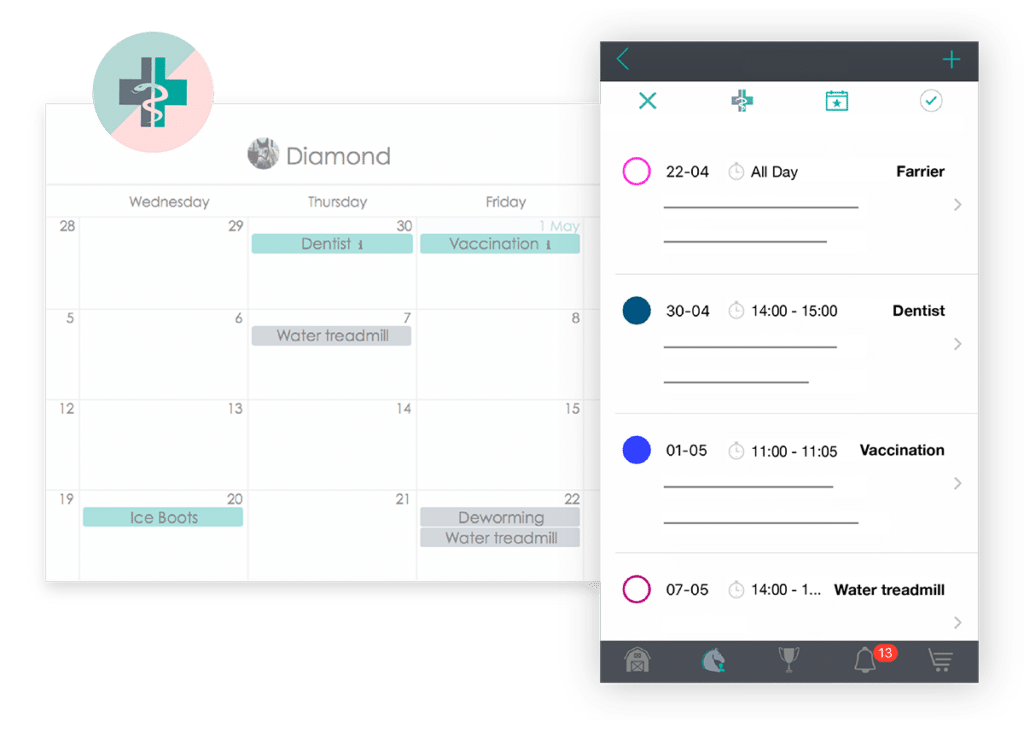 Keep a complete record of your horses health in his individual file that you can access and analyse any time.
Schedule the next appointment with the vet or farrier and allow your team to take notes about the horses health directly into their health file.
Schedule health tasks for your horses in the dashboard such as deworming, vaccinations and set them to recur. Let the system remind you of due health activities so they do not fall trough the cracks. We will help you keep your horses in a great shape!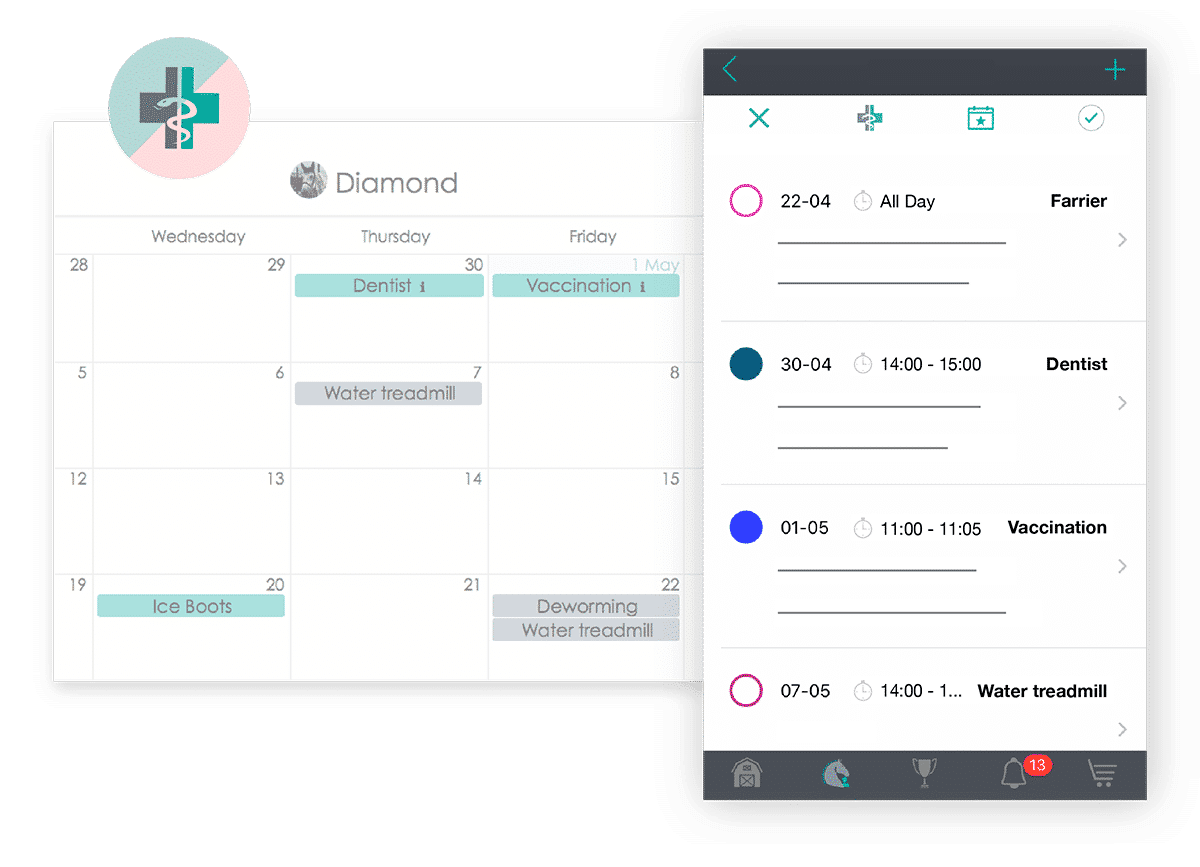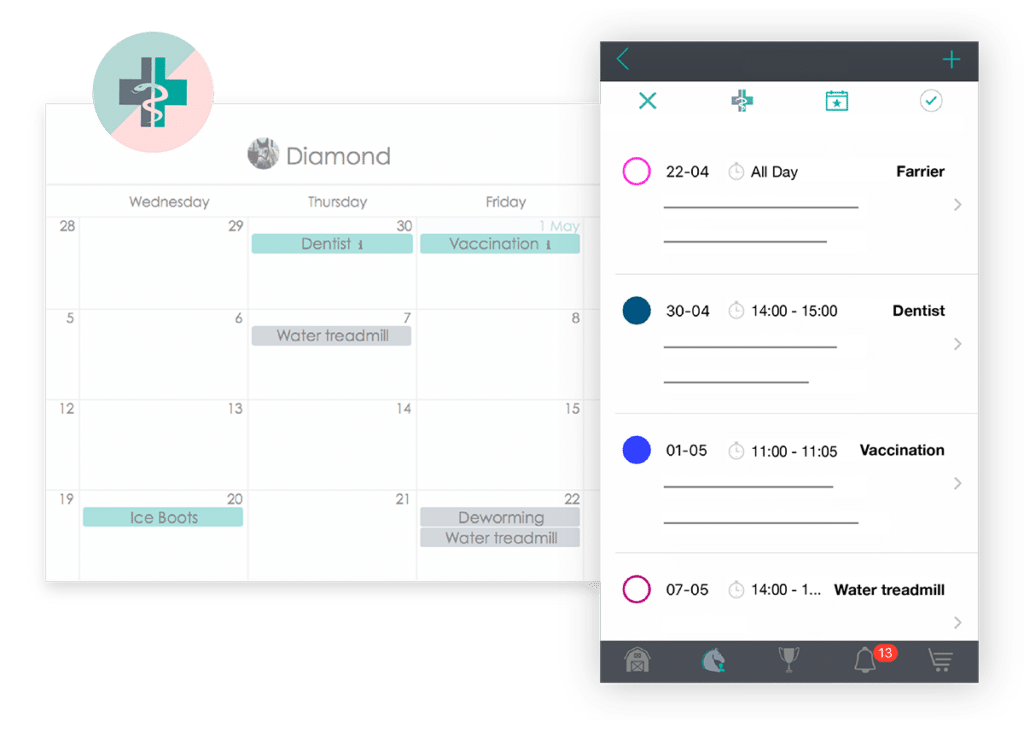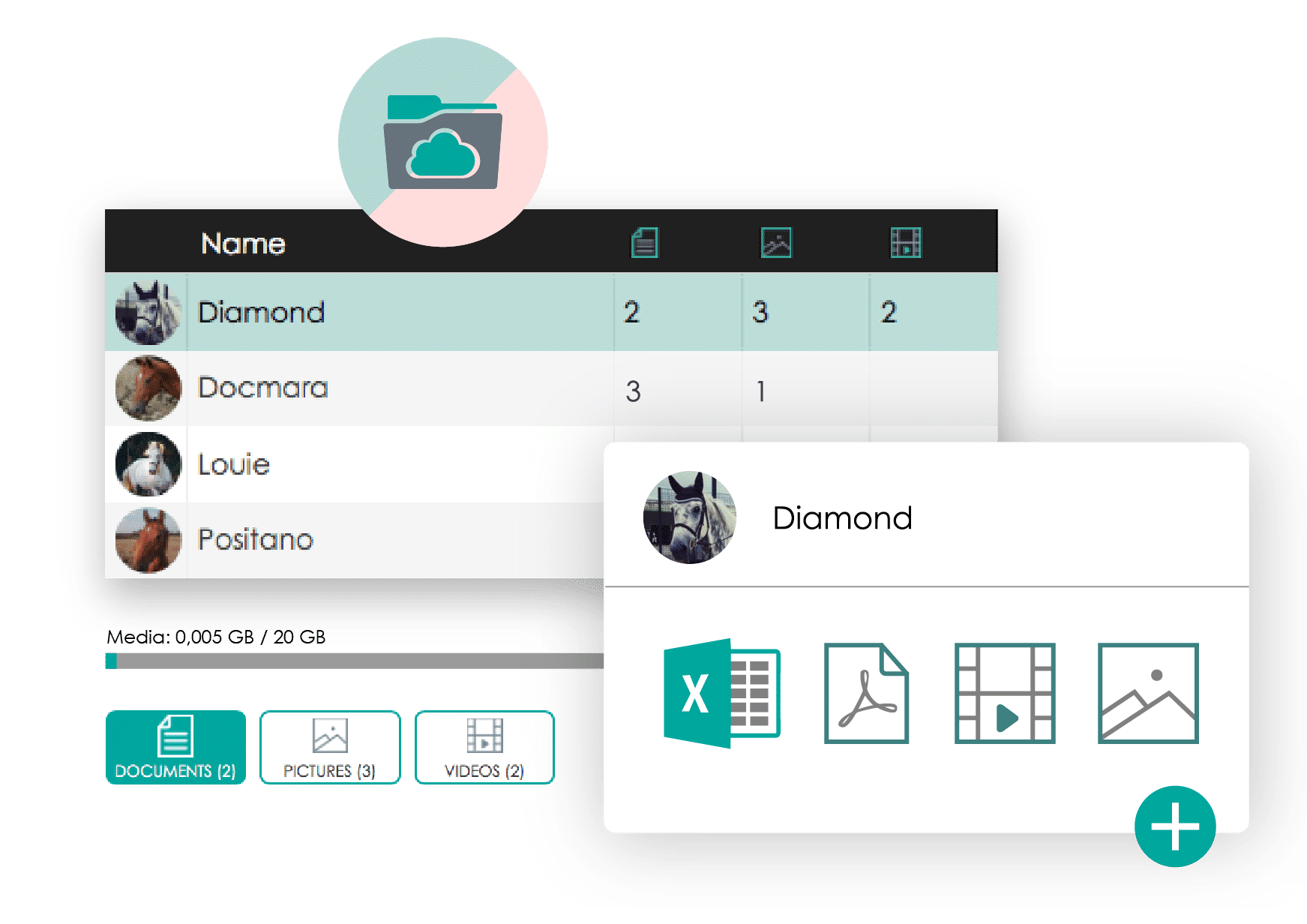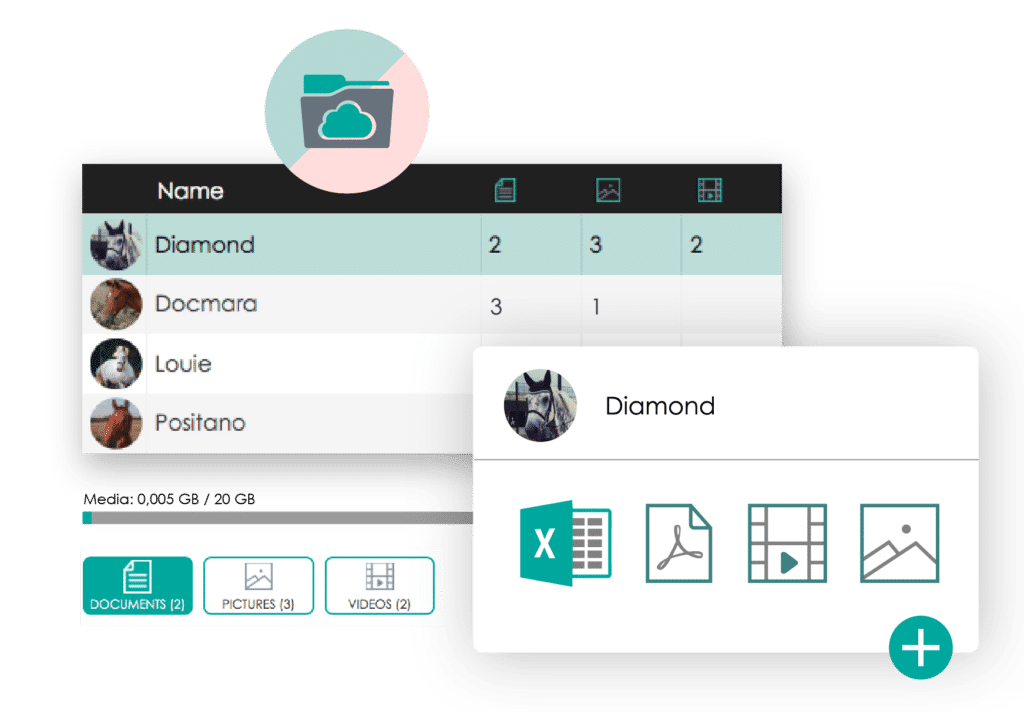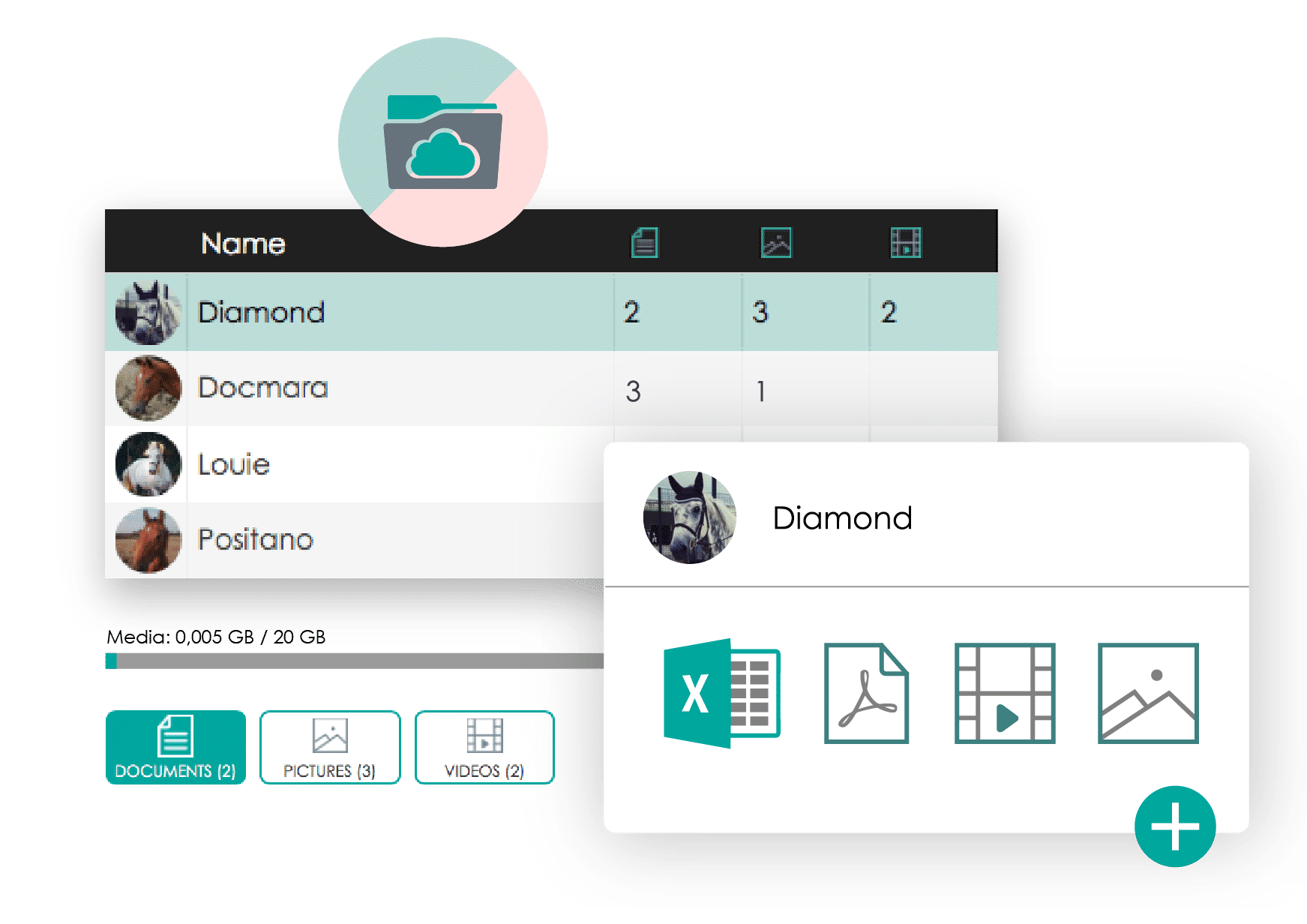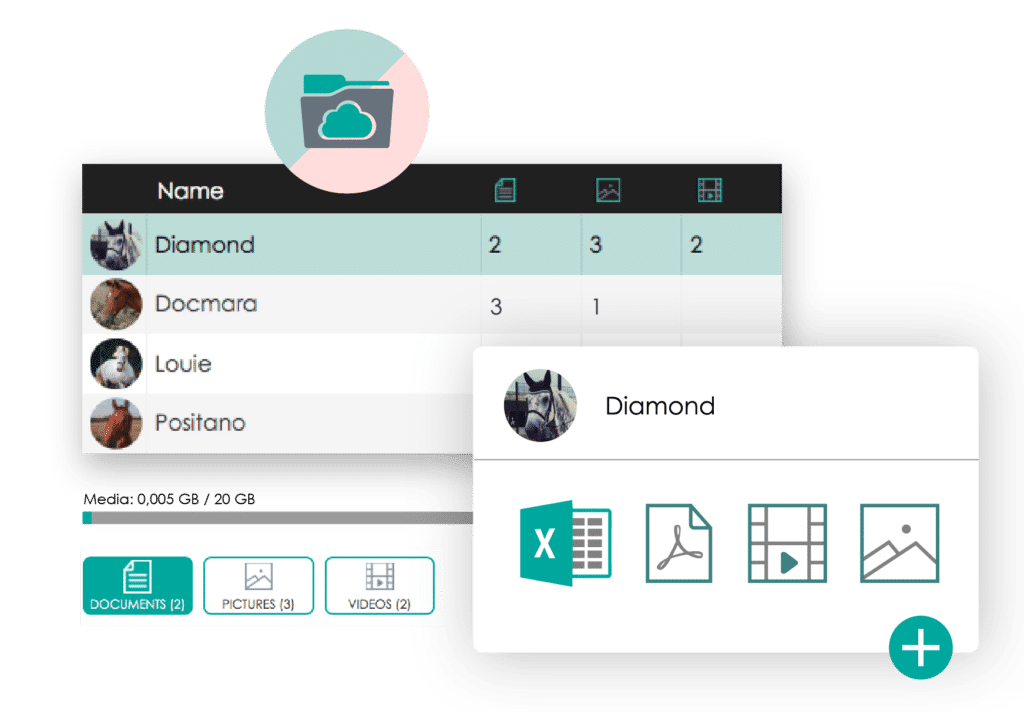 Each of your horses has their own centralized storage on the app to collect an album of images, videos, health certificates and any other documents that they require. Share individual videos, images or documents with members so they can view the profile of the horses they ride with.