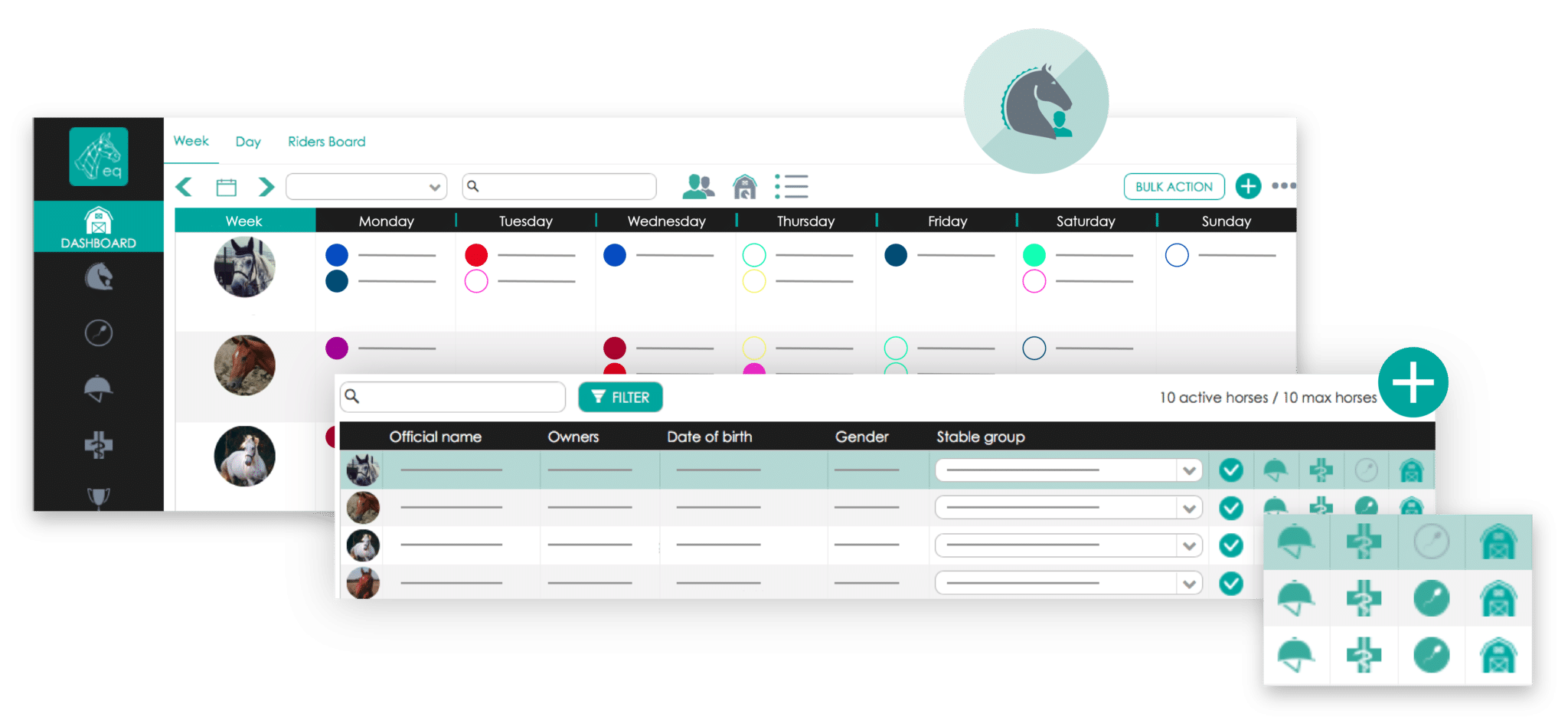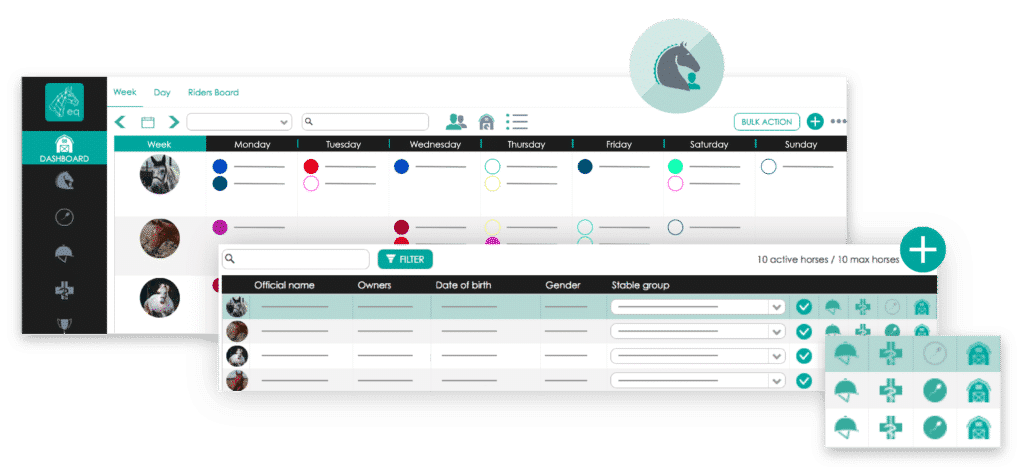 Always know your horses full story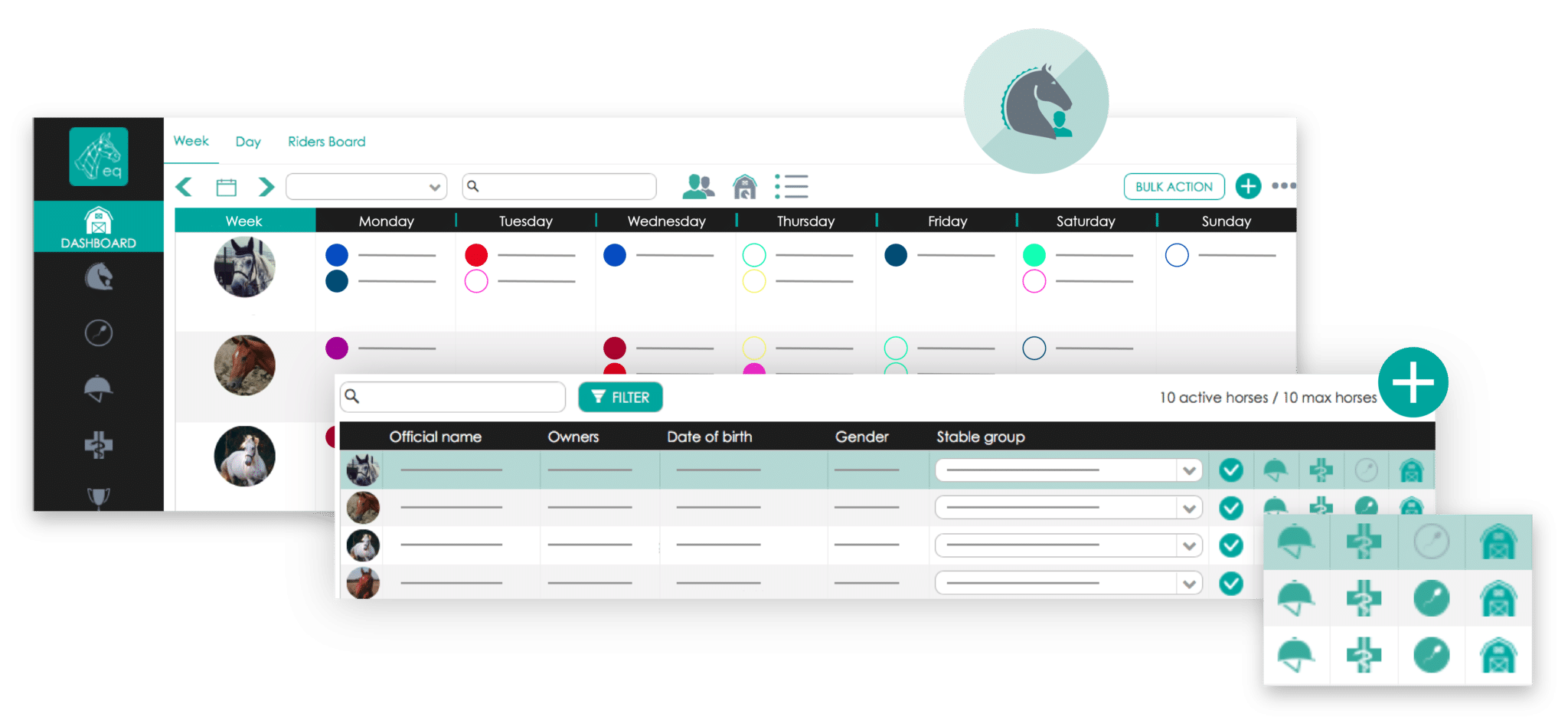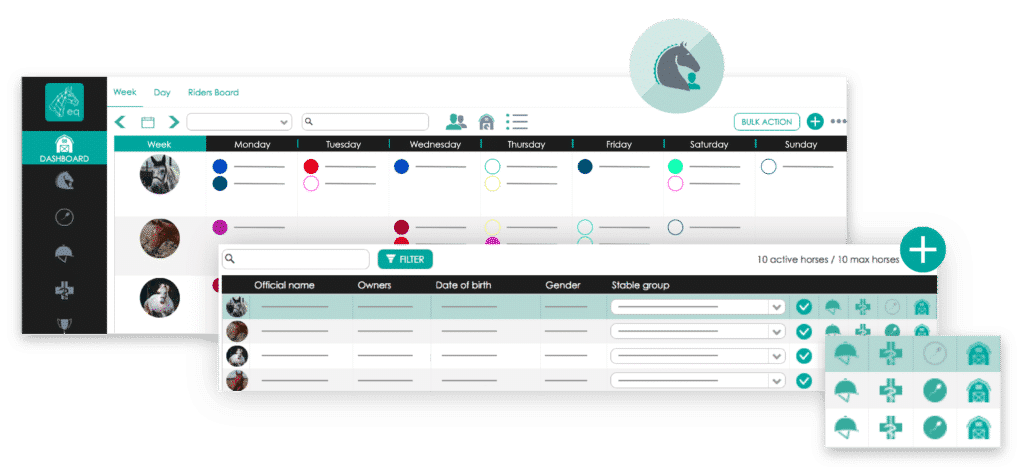 Build your horses CV over time and share it with your owners, potential clients and vets.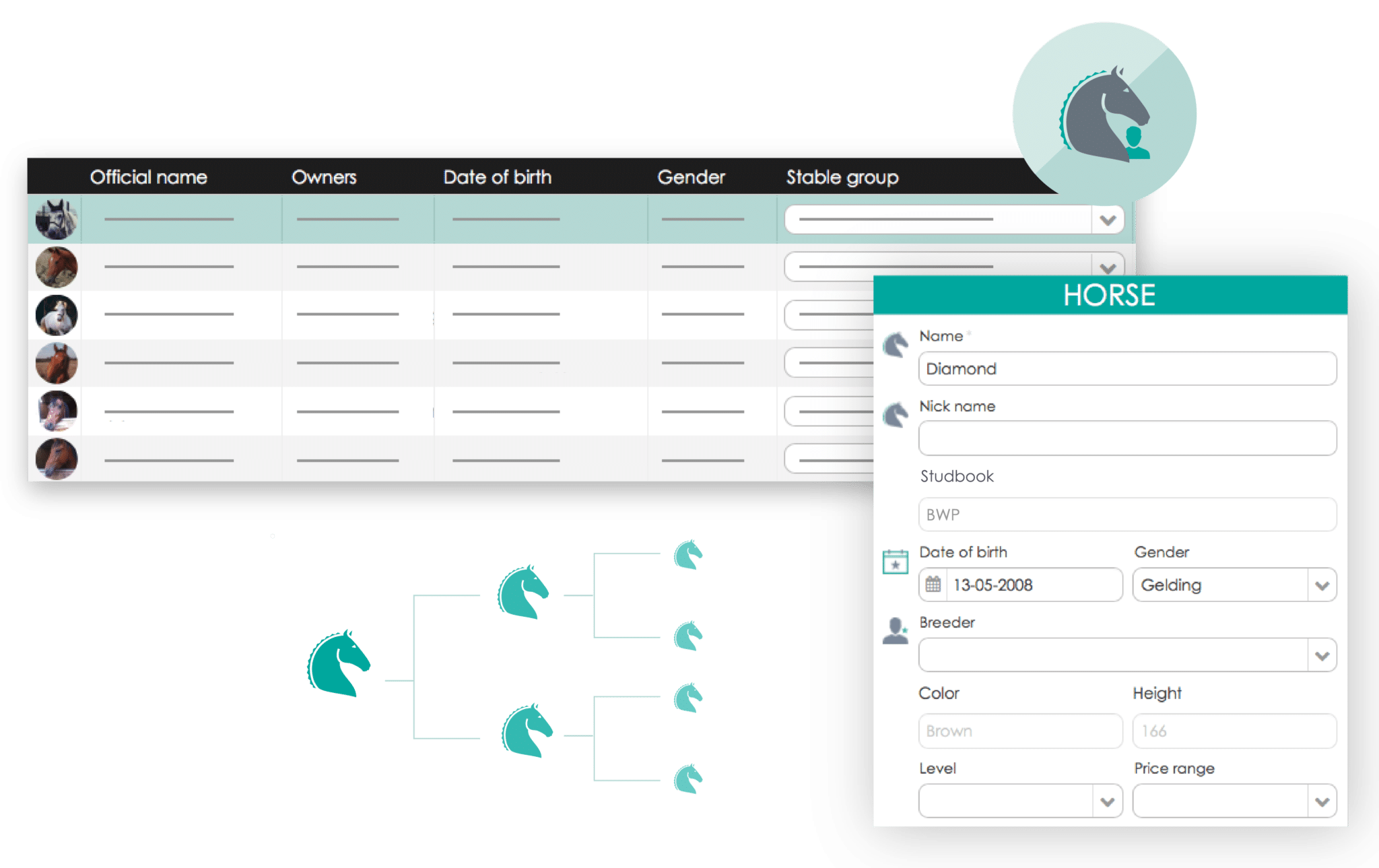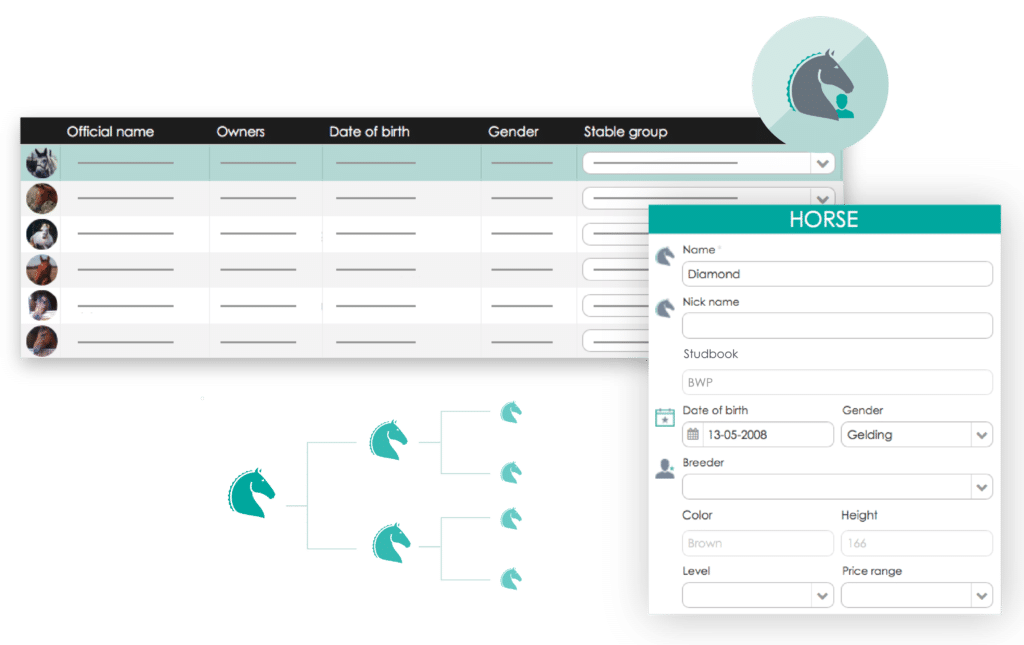 Have your whole list of horses, their identification details and notes organised and easily accessible. 
Configure your horses into their specific active groups as Health, Training, Breeding, Competition etc
Export your horses details to pdf or xls and share it in a click.
Keep all your horse details up to date and know their current and historical status at any time.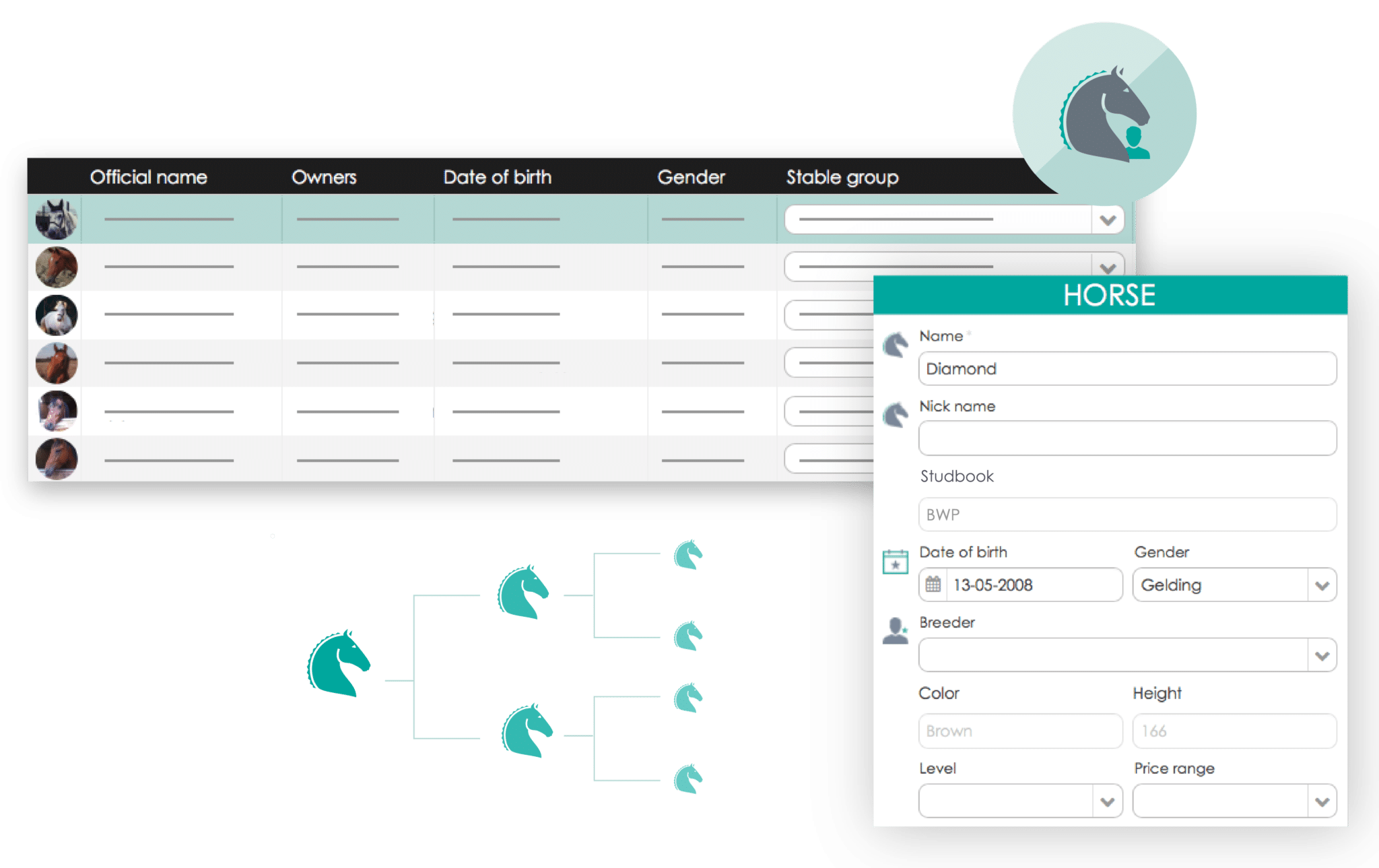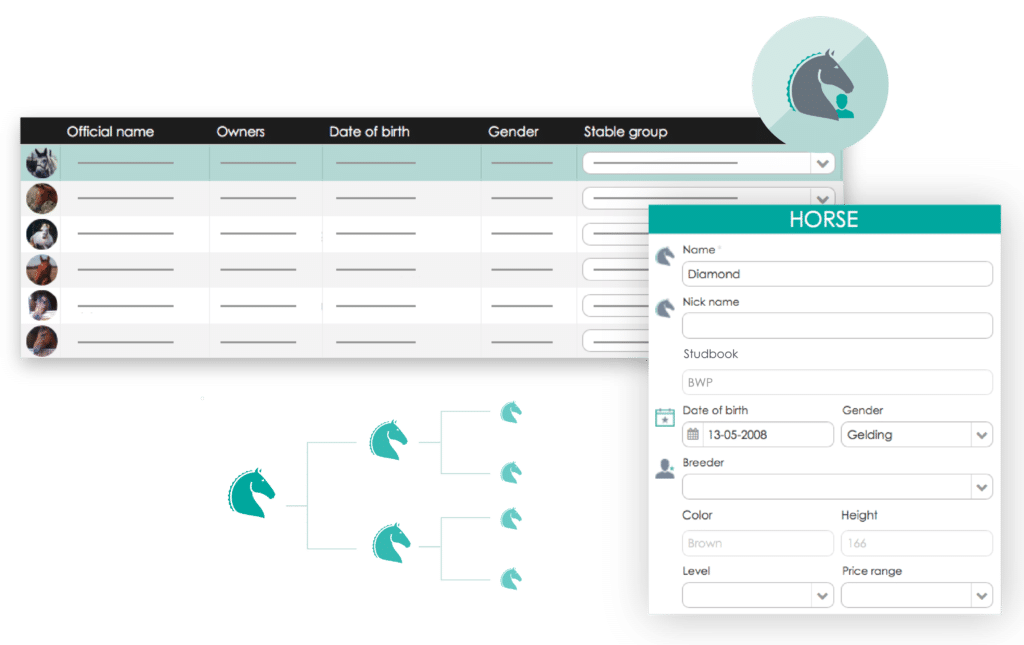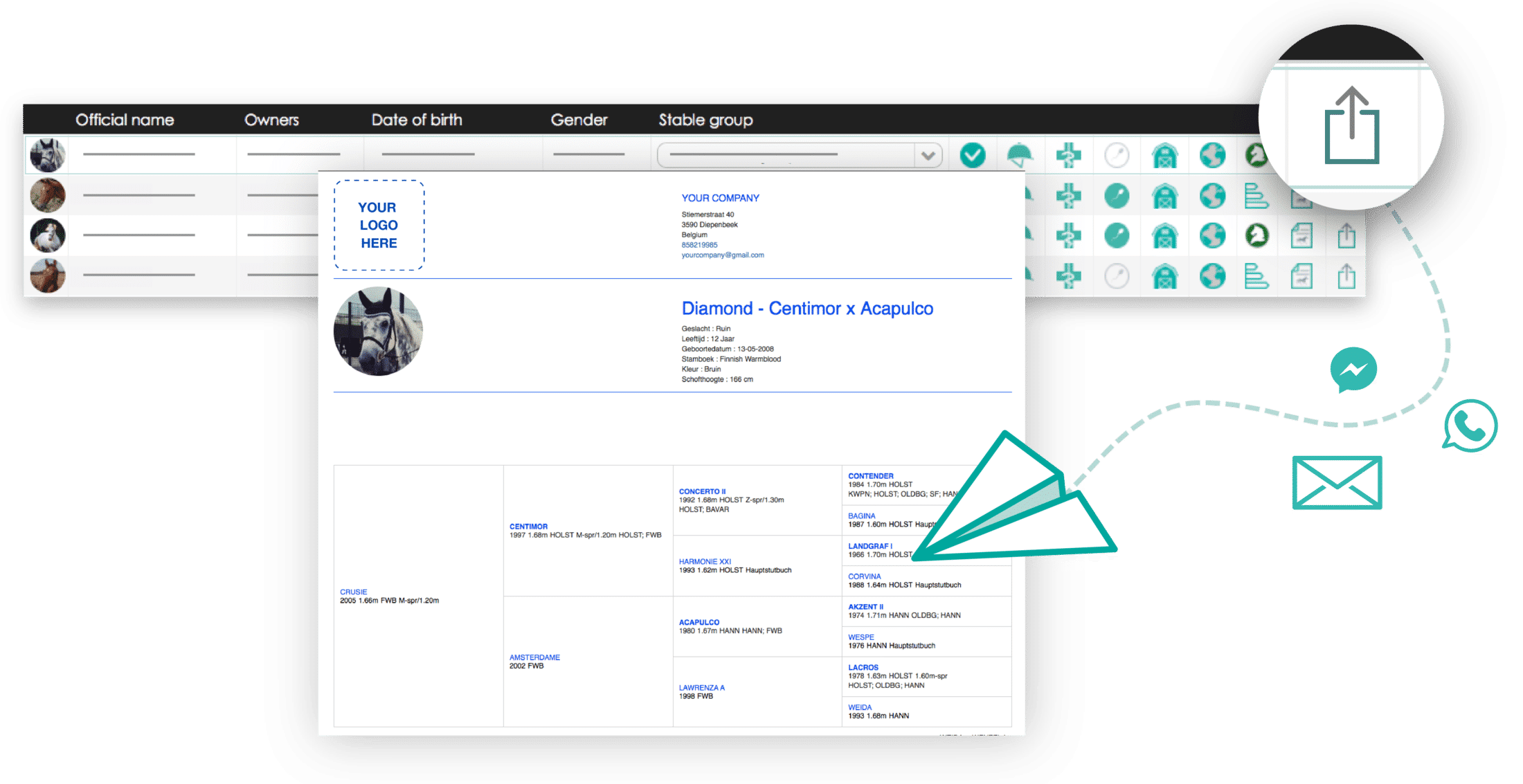 Share horse details
with a link
Quickly share information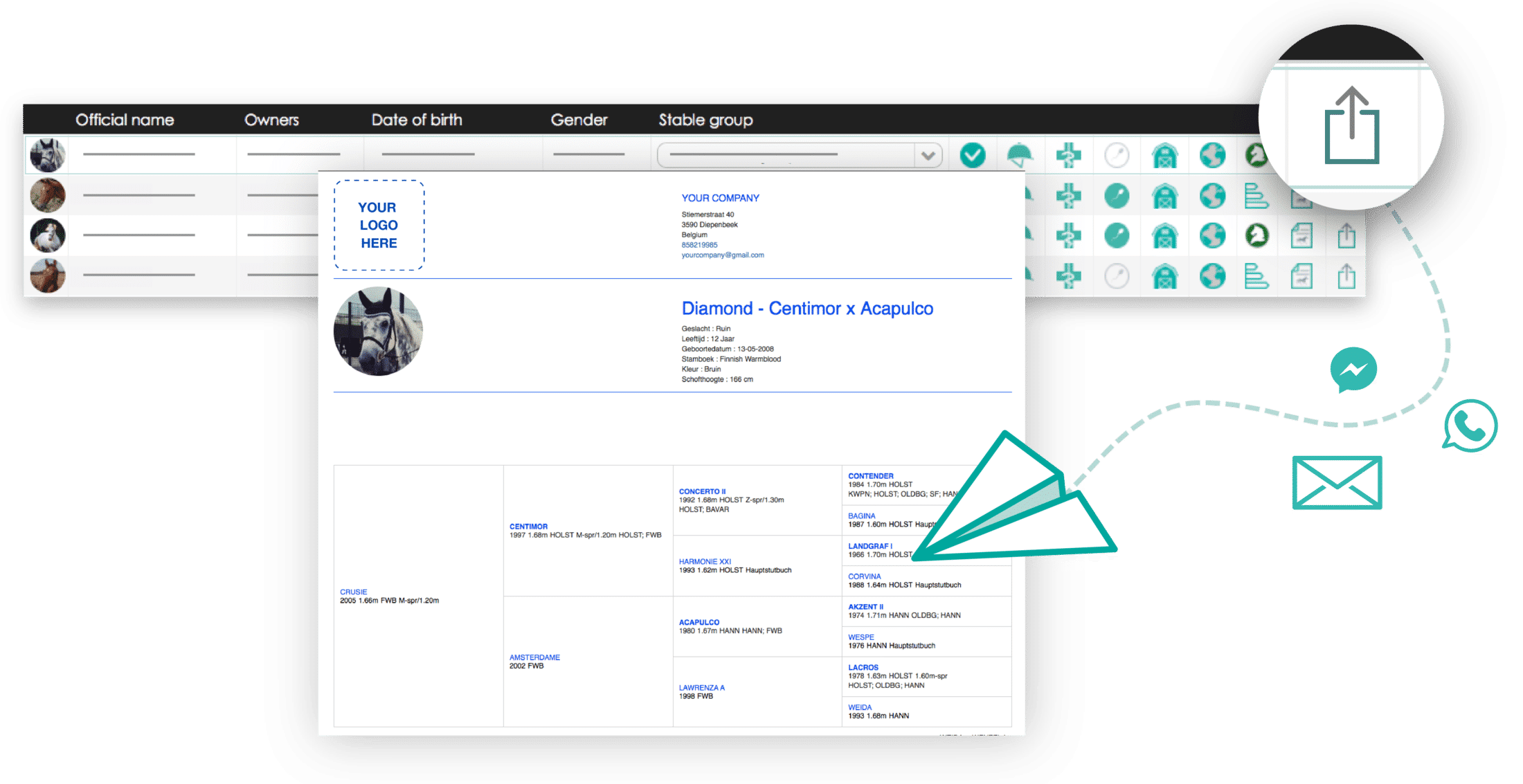 Safely share copyrighted horse details to anyone of your contact list, owners or potential clients via a public webpage over email or any other social messaging app as Messenger, WhatsApp etc The shared link can be configured to expire after a certain period so the receiver will not be able access the content anymore.
A link may include the horse's pedigree, videos, photos, health documents or competition performances and specific comments you want to share around that horse. 
Organise in
stable groups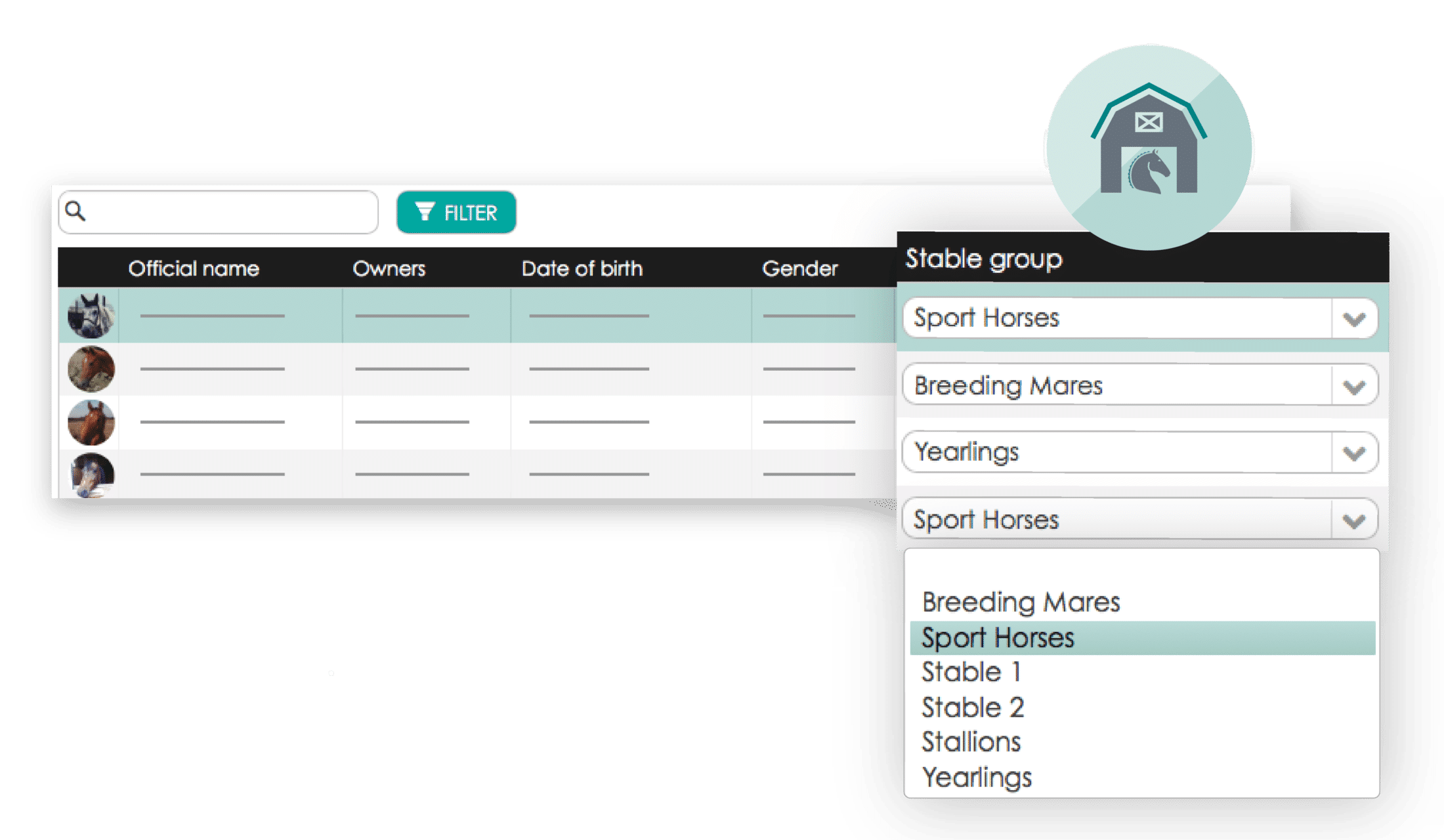 Create Stable Groups and keep your horse organised in to specific groups based on specific characteristics as breeding horses, competition horses, livery horses or based on the specific barn or location they actually are. 
The solution for managers and owners to easily plan activities in group such as vaccinations, dewormings and take note to know on how this group of horses are doing.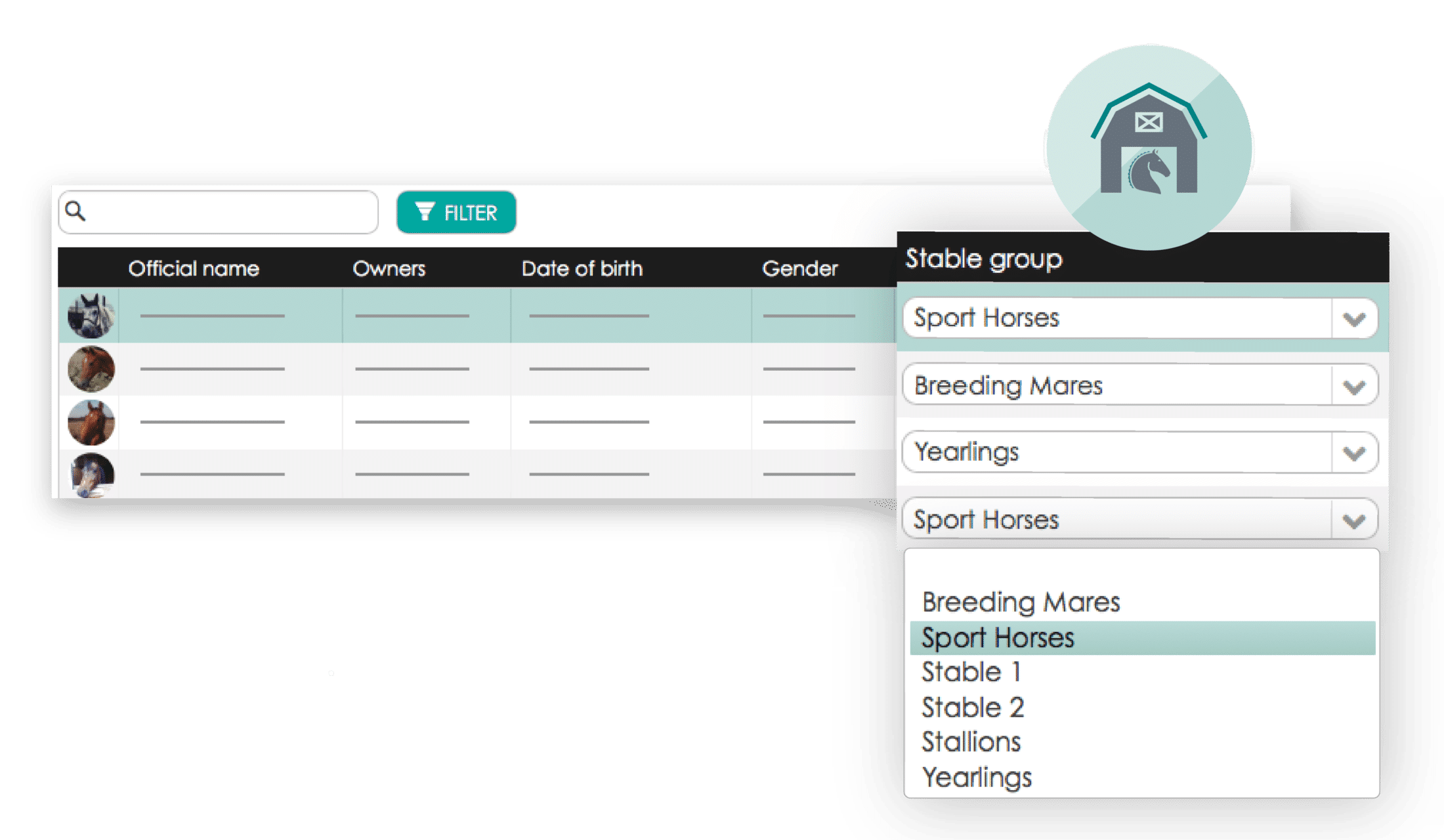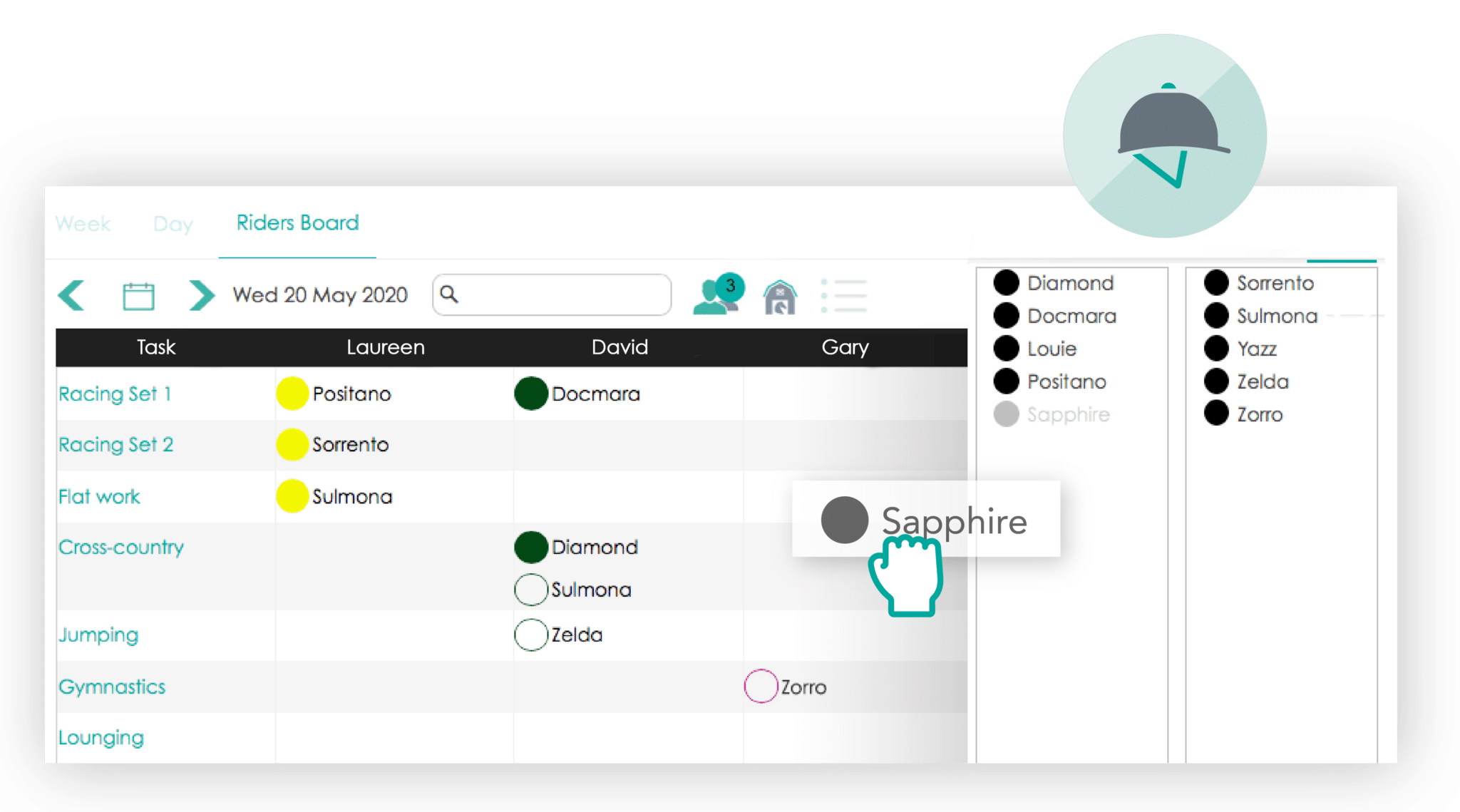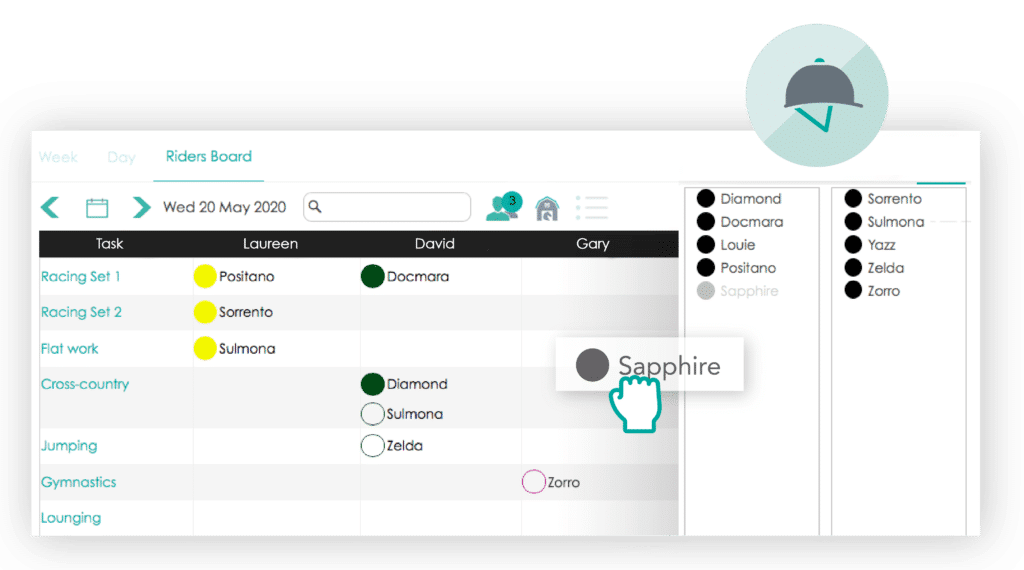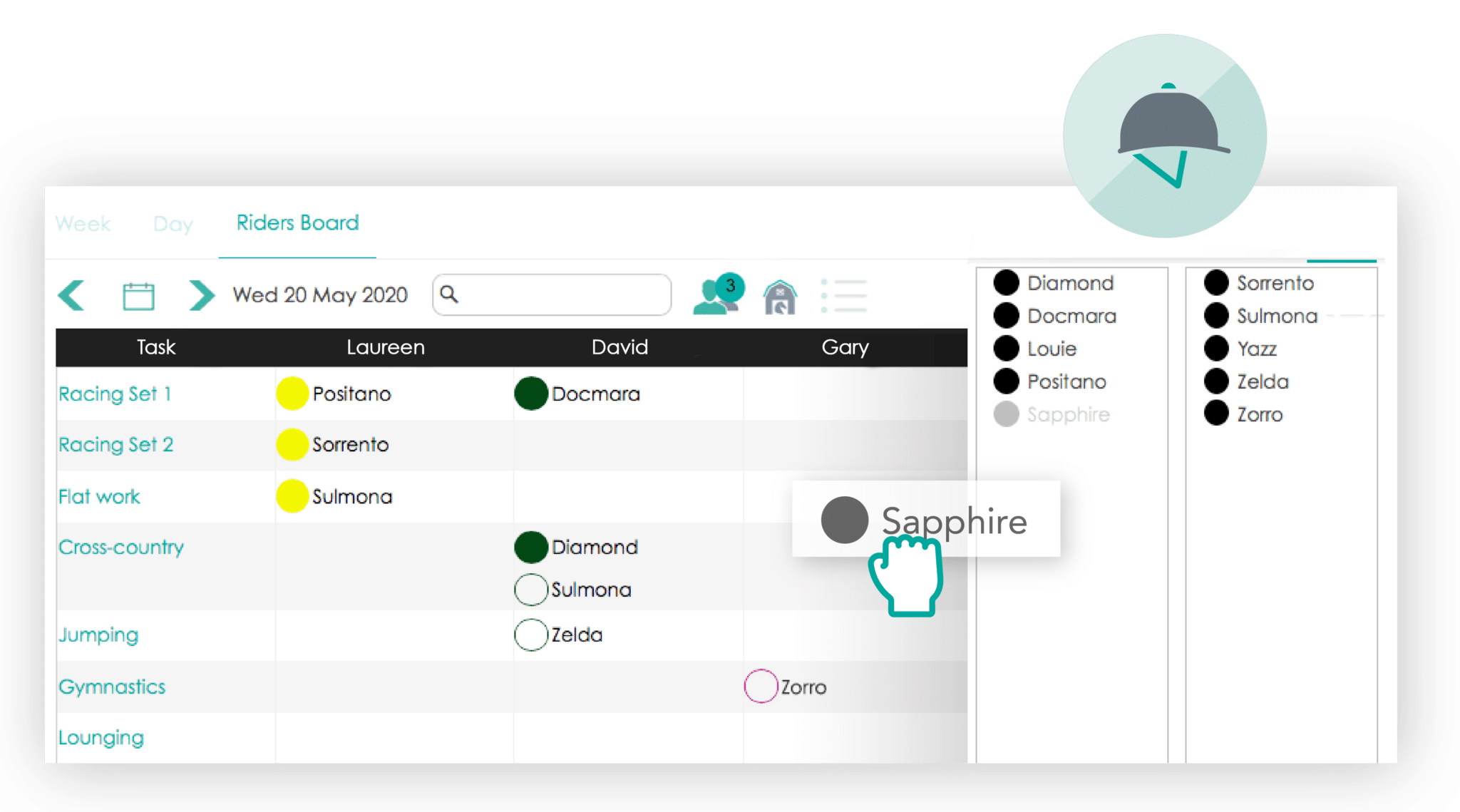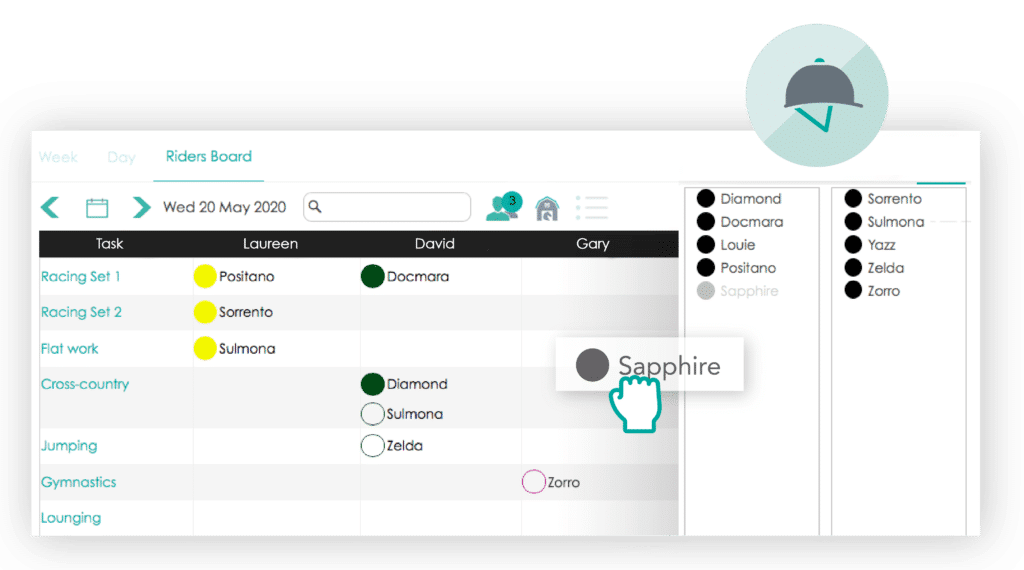 Schedule ahead the training activities into the horses day or week plan and ensure that his work out schedule will help him to achieve the desired result.
Keep track of your horses exercise by adding accurate details or notes to each activity in the schedule this can help to track the evolution in rehabilitation of an injured horse or simply follow-up on conditional improvements of the horse. 
Put your horses health first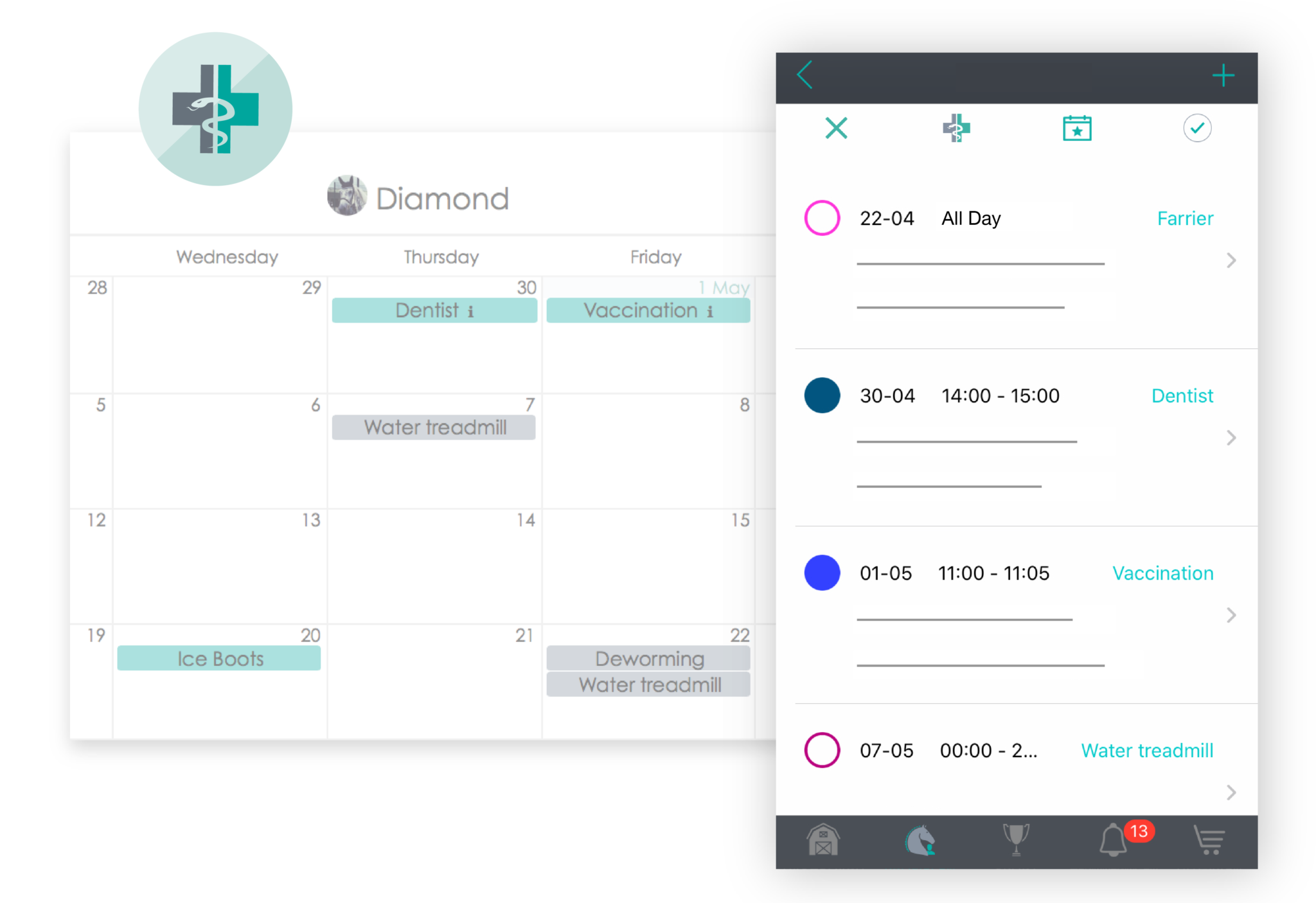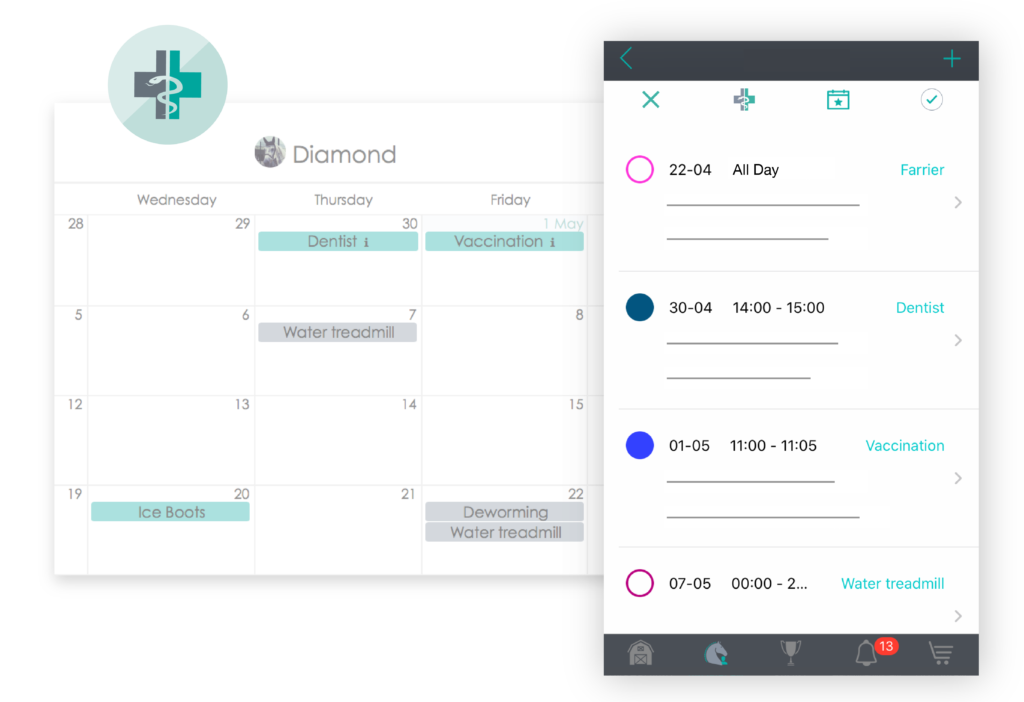 Keep a complete record of your horses health in his individual file that you can access and analyse any time. 
Schedule the next appointment with the vet, farrier or physio and allow your team to take notes about the horses health directly into their health file. 
Schedule health tasks for your horses in the dashboard such as deworming, vaccinations and set them to recur and let system plan for you.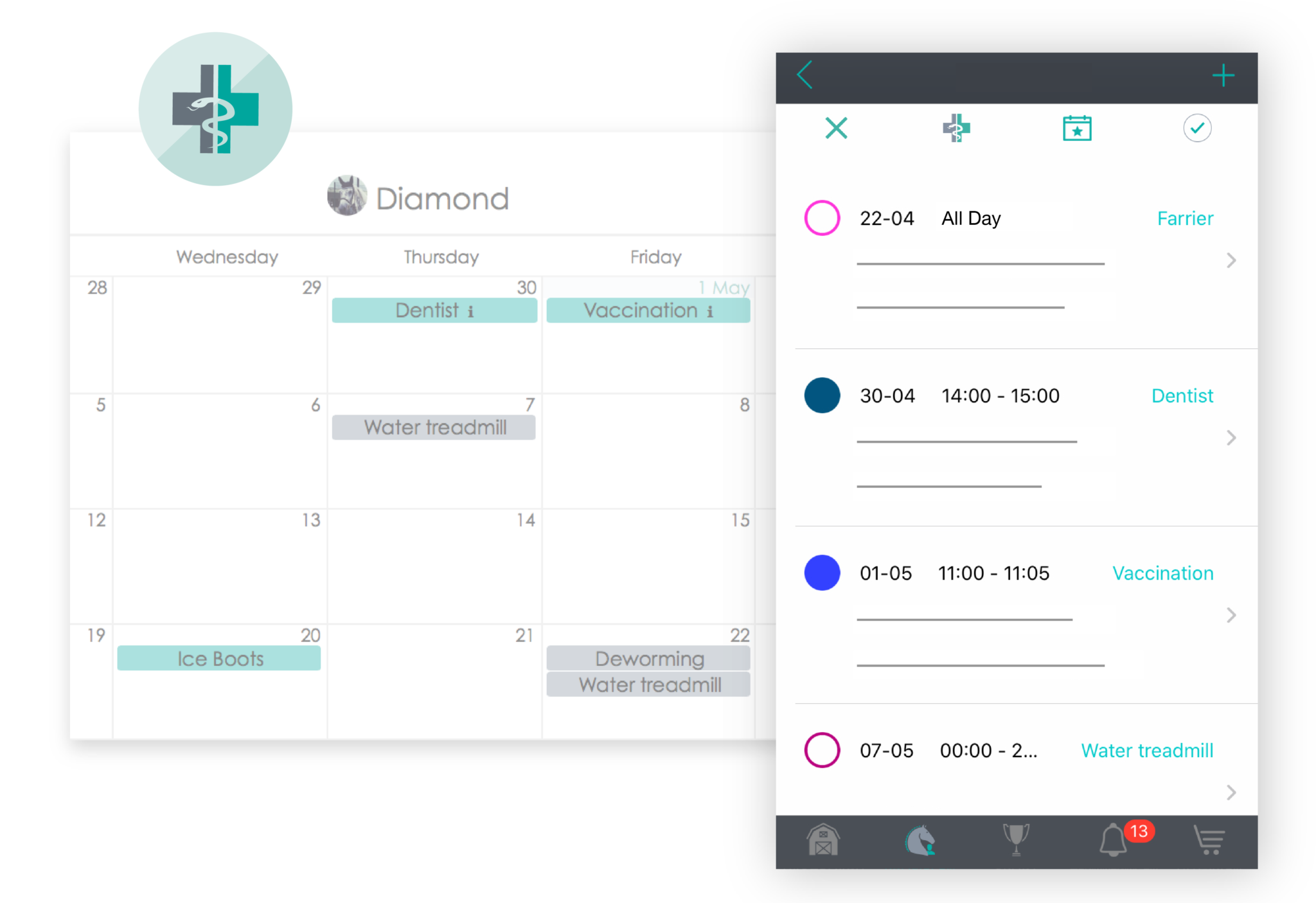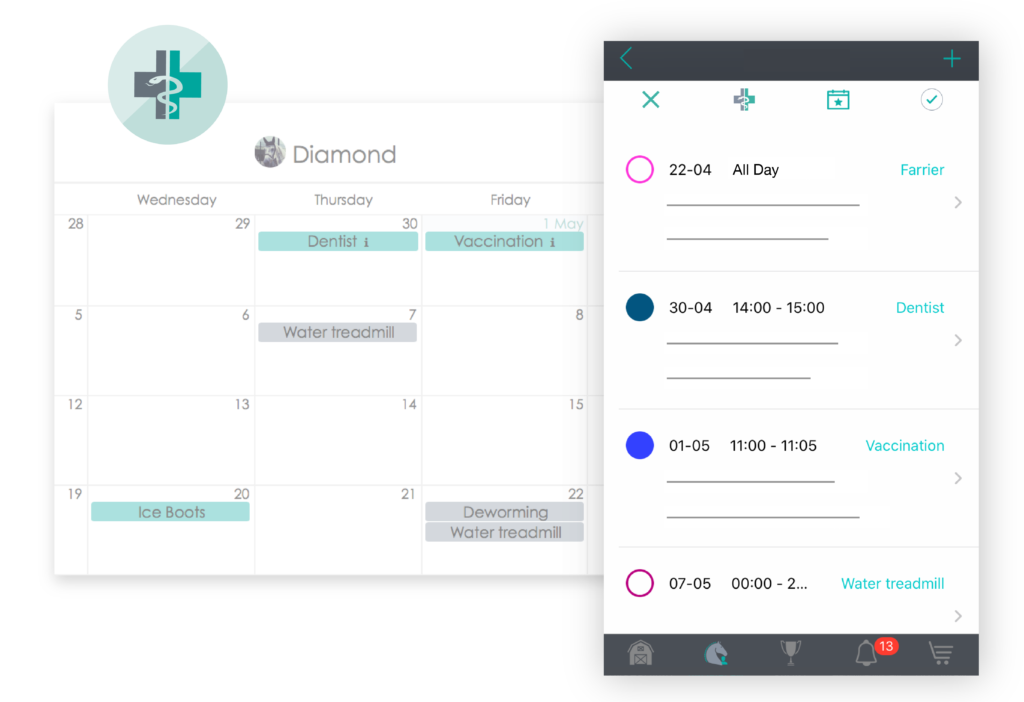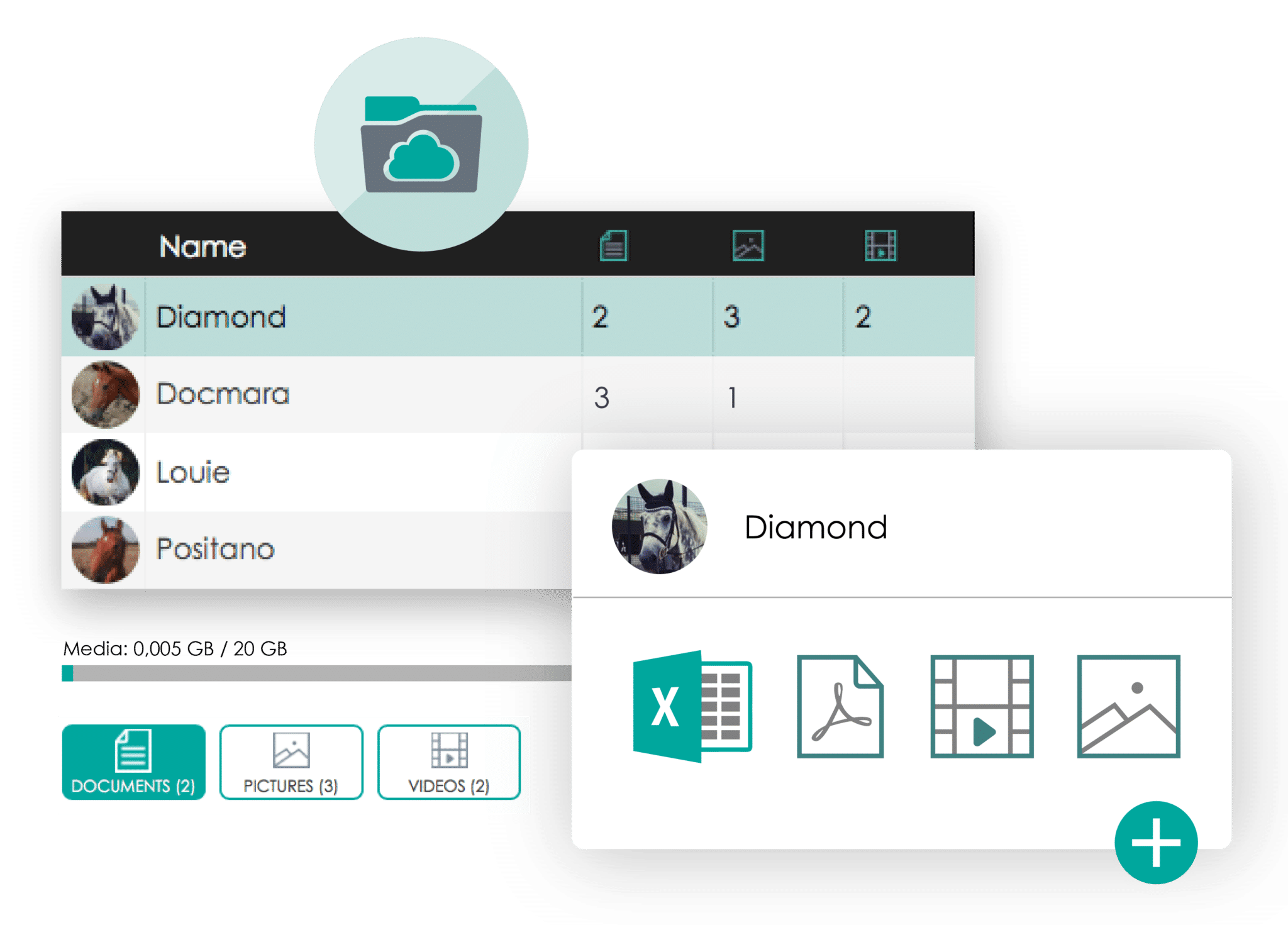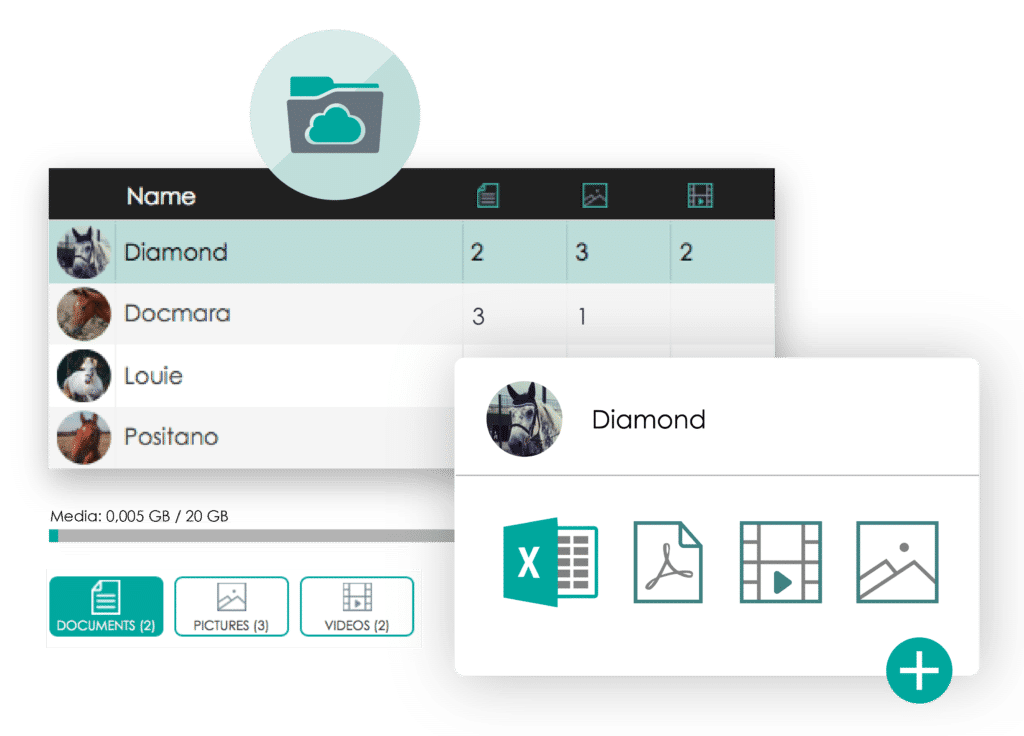 Don't lose time searching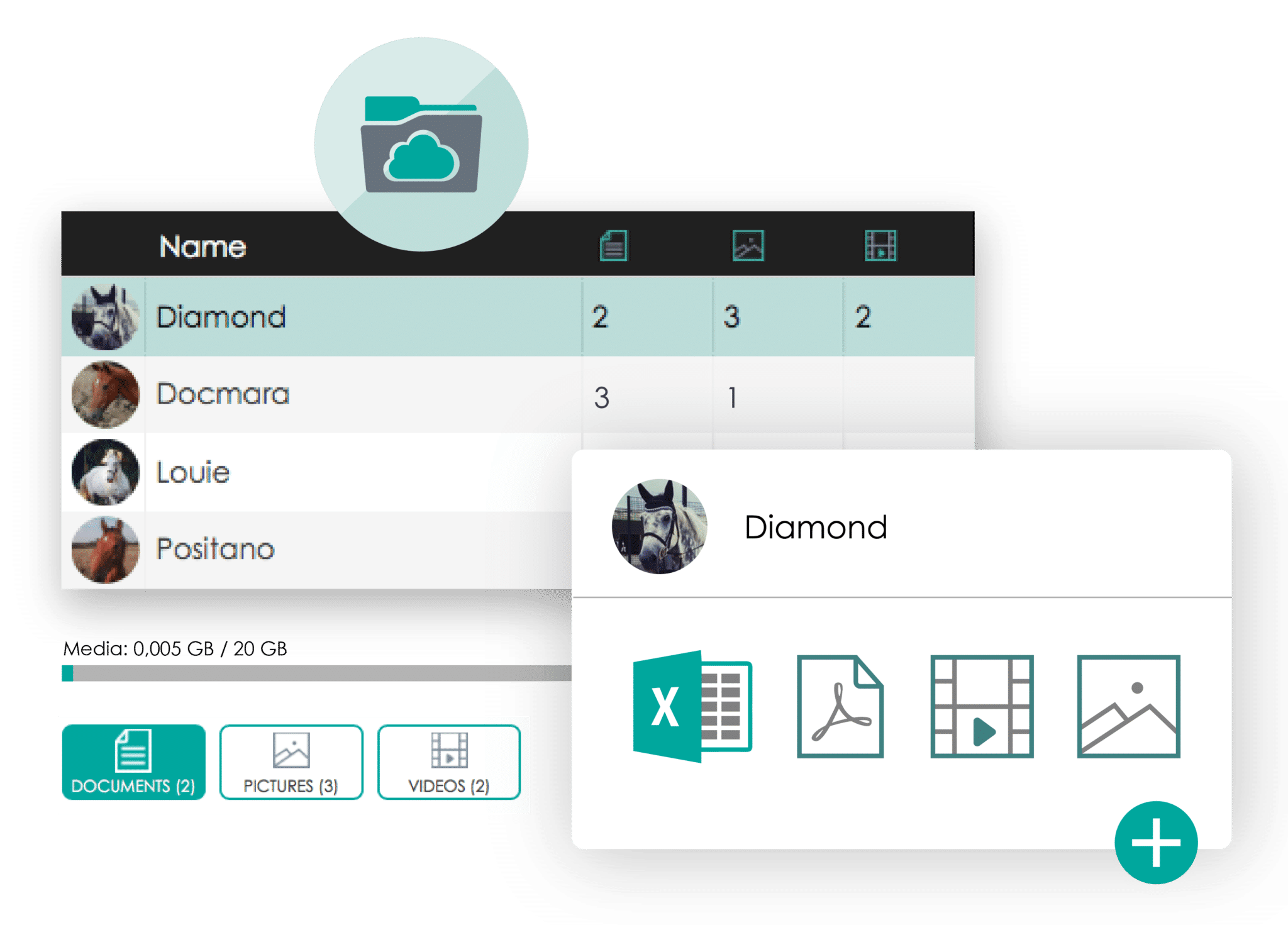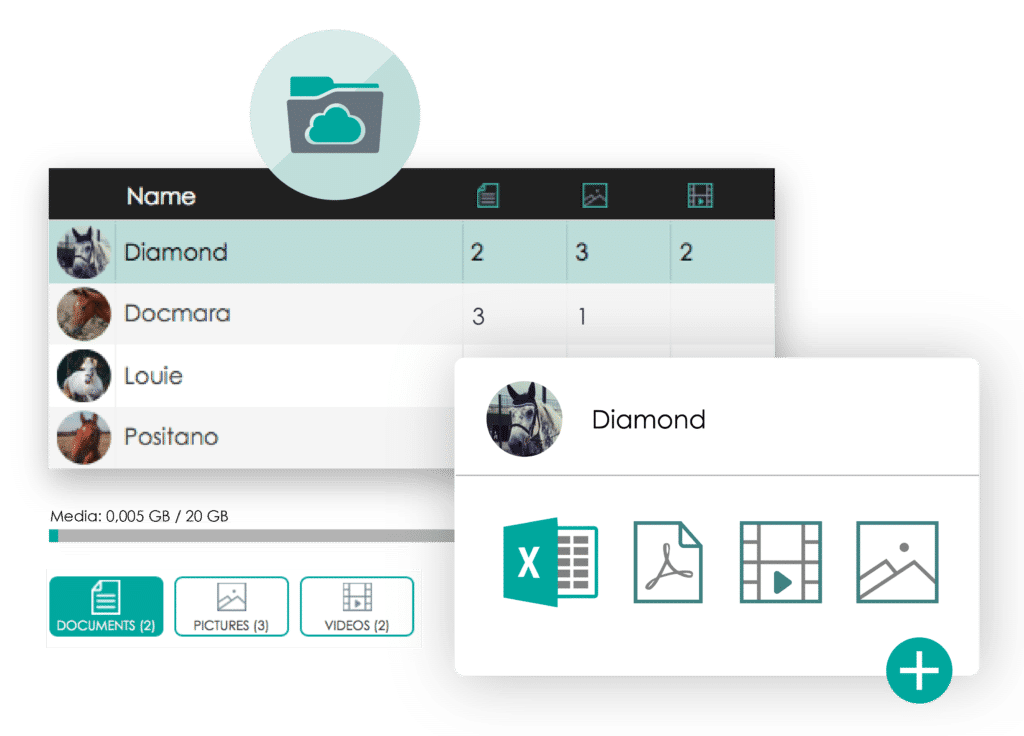 Each of your horses has their own centralised storage on the app to collect an album of images, videos, health document or certificates and any other documents that they require for breeding, competitions or travelling.
Share individual videos, images or documents in a click.