Original article by Nicolas Chartier Sep 16 '21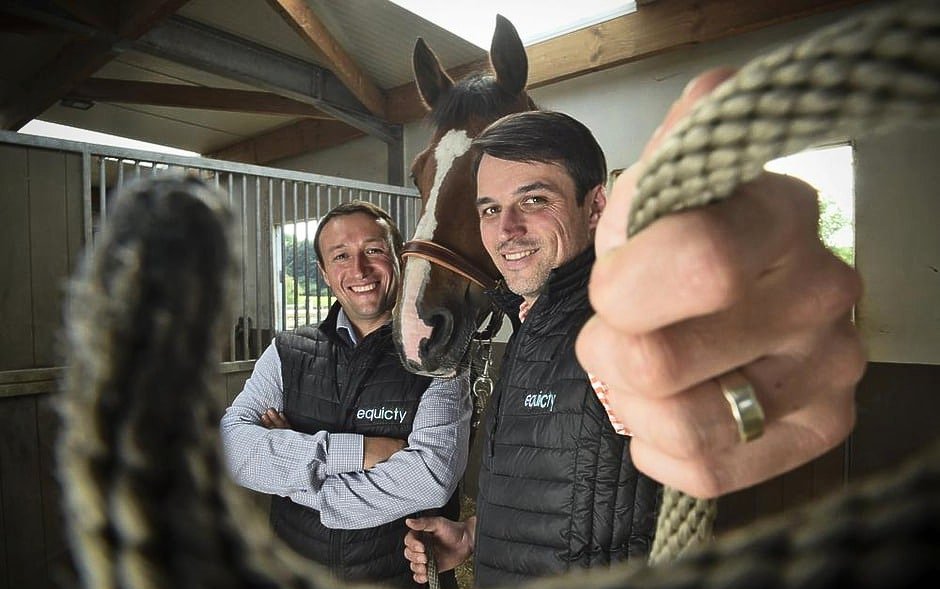 Barely five years after its launch, the West Flemish Equicty manages more than forty thousand horses in thirty countries with its CRM application. It seems that the traditional horse sector has finally started its digital transformation. Now founder & CEO Bram Balcaen wants to offer other start-ups the same opportunities. "I am convinced that you can learn from everyone, even from new start-ups."
Global number one
The fact that Belgium is at a lonely height in equestrian sport was demonstrated once again during the recent Olympic Games in Tokyo. No fewer than 25 of the 90 horses in Tokyo came from Belgian breeding farms, and 5 of the 9 horses on the podiums were born in our country. Belgian horses can therefore count on a lot of attention abroad. Top horses sell for huge sums. But not only the Belgian horses are successful abroad.
In just five years, the Belgian software Equicty has become the global number one in CRM tools for equine environments . "Today we manage forty thousand horses, count about ten thousand active riders on our platforms and are active in thirty countries", says CEO Bram Balcaen with some pride. "Our customers range from sport stables, trading stables or farms with ten horses to large horse farms with a thousand horses. And our riders are Olympic and world champions as well as riders in an equestrian center."
CRM for horse owners
Equicty helps this colorful group of horse lovers in their administrative simplification, explains Balcaen. " We connect all stakeholders around a horse farm with one platform and then centralize all data ."
"This ranges from training schedules and follow-up by the vet and farrier to cost management, invoicing, media monitoring, etc. We collect all this data and inform everyone about what needs to be done with the horse, from the groom to the veterinarian to the rider and owner of the horse."
The company from Waregem offers two different CRM platforms: "On the one hand, stable management, in which the horse is central. And on the other hand, a member management platform to support the equestrian centers in their lesson planning, turn cards, online booking of riding lessons and slope management." In their own words, the CRM platforms lead to an administrative time saving of no less than 75%.
Digitization
Balcaen and his six employees seem to be digitizing an entire sector with their own hands. "Many of our customers were indeed mainly using pen and paper or whiteboards before our arrival," he admits with a laugh. " You can indeed say that we are digitizing the horse world to a large extent . Nowadays we also replace the whiteboard with large touchscreens that we have developed ourselves, and with which we place our application in the middle of the stable."
Nevertheless, Balcaen emphasizes that this digitization had already started, and that Equicty only provided an acceleration. "There are many young people active in the sector today. The use of social media was therefore already on the rise when we started. Moreover, the horse sector is an international world par excellence. If you want to do business, you need online exposure. And since the start of the COVID epidemic, online horse auctions have become really hyperactive. So digitization would have happened anyway."
"In this international sector where everyone is constantly on the move and office environments are rare, we mainly ensure that all stakeholders can stay in touch with each other in a simple and accessible way. In this way, everyone is always informed," Balcaen summarizes.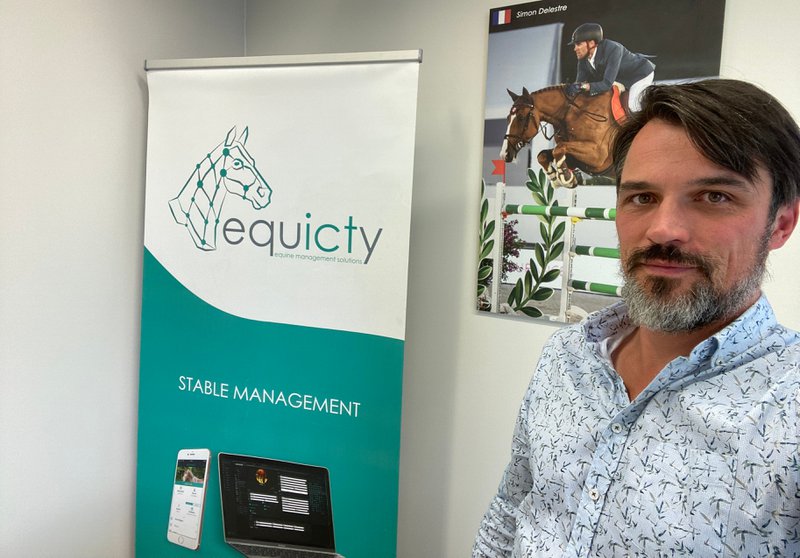 A flying start
The fact that Equicty conquered the world in just five years is partly due to the right partners at the right time, explains Balcaen. "For example, we were lucky enough to be selected for the imec.istart program (a business accelerator initiative by imec, the Flemish research center for nanoelectronics and digital technology, ed.). That program has provided us with a decent amount of seed capital, which was of course very welcome in our early development phase."
However, according to Bram Balcaen, it was not only the first capital injection that gave Equicty a growth spurt: " The network and the quality of the support within imec.istart in particular proved to be an enormous added value in retrospect, " he says. "For example, every start-up entrepreneur is assigned a personal coach – a Venture Acceleration Manager – to whom you can always ask anything, at any time of the week. It really feels like such a coach – in my case Elise Decamps – is part of your team . "
The imec.istart network community already counts more than 240 tech start-ups. "Exchanging experiences with all those like-minded people who have already swam through many waters and who have ended up in the same streets as you, is worth gold as a fledgling start-up," says Balcaen. "But we also attended many of the workshops that imec.istart offered us. We benefited a lot from sales and marketing at the time."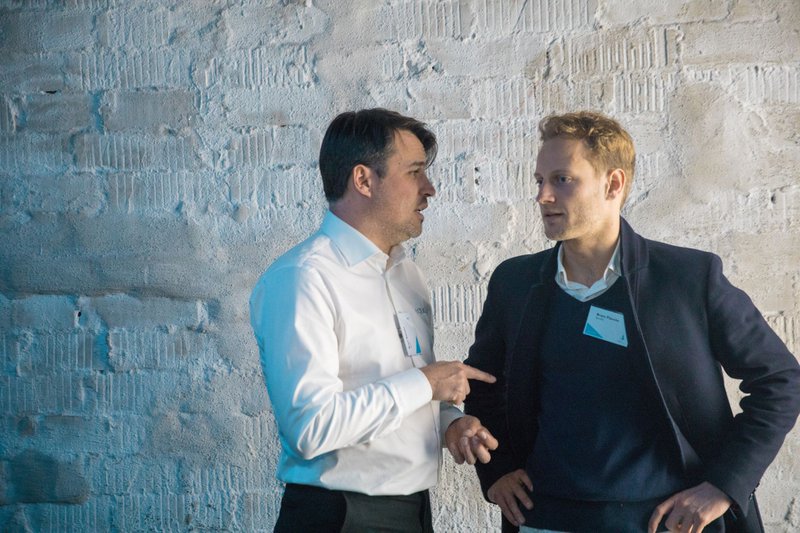 New insights
In the meantime, Bram Balcaen has been active as a mentor within imec.istart for two years now. He currently supports Marple, a new data analysis platform for engineers that finds, organizes and visualizes test and measurement data. " By sharing my story, I can help starters with the issues I encountered myself, so that they don't have to experience the same on their entrepreneurial journey ", Balcaen explains his motivations.
I am convinced that you can learn from everyone, even from new start-ups

Bram Balcaen
Although he often finds the mentorship at least as fascinating himself. "I am convinced that you can learn from everyone, even from new start-ups . So I certainly do not only share my own experiences, they also offer me new insights. In addition, we can still count on the advice of imec. They are still on our Advisory Board, and we continue to receive invitations to their workshops and events."
A view on the future
Supported by that extensive network, Balcaen has already set his eyes on the next hurdles. "We want to continue to develop Equicty. Geographically, we now want to focus on areas to be conquered, although I am not going to announce which ones here yet, " says the entrepreneur with a knowing smile.
"In addition, we will soon also be offering new features, and we want to focus on new disciplines in equestrian sport that are not yet covered within Equicty.