Equicty, a digital stable management application caught up with Suraya Hendrikx, an international Belgian dressage rider to understand how she balances her school work with her stable management routine. Suraya is a promising young talent after winning the Belgian junior championship in 2017 and 2018 and vice-champion for 2019 and 2020.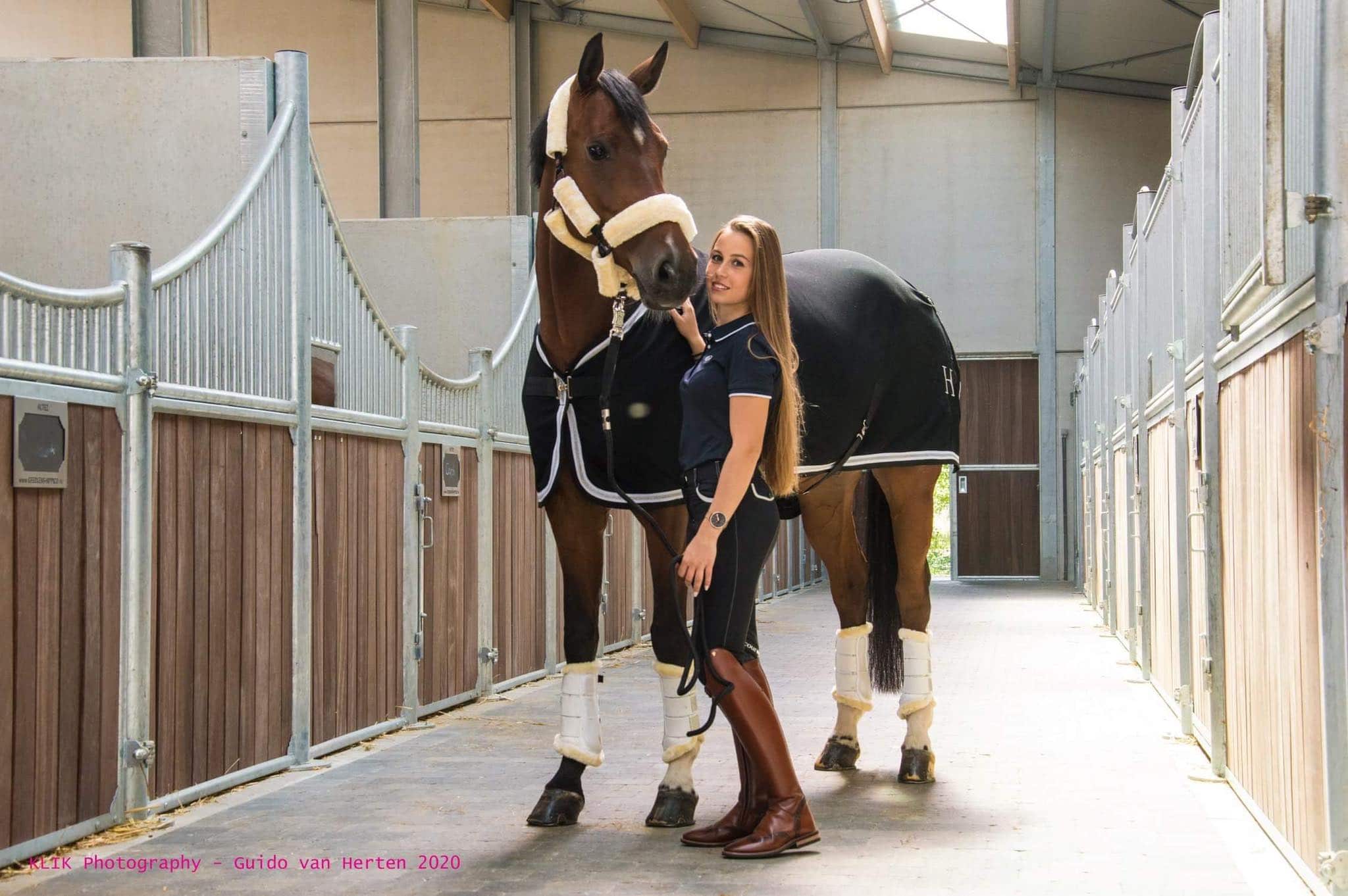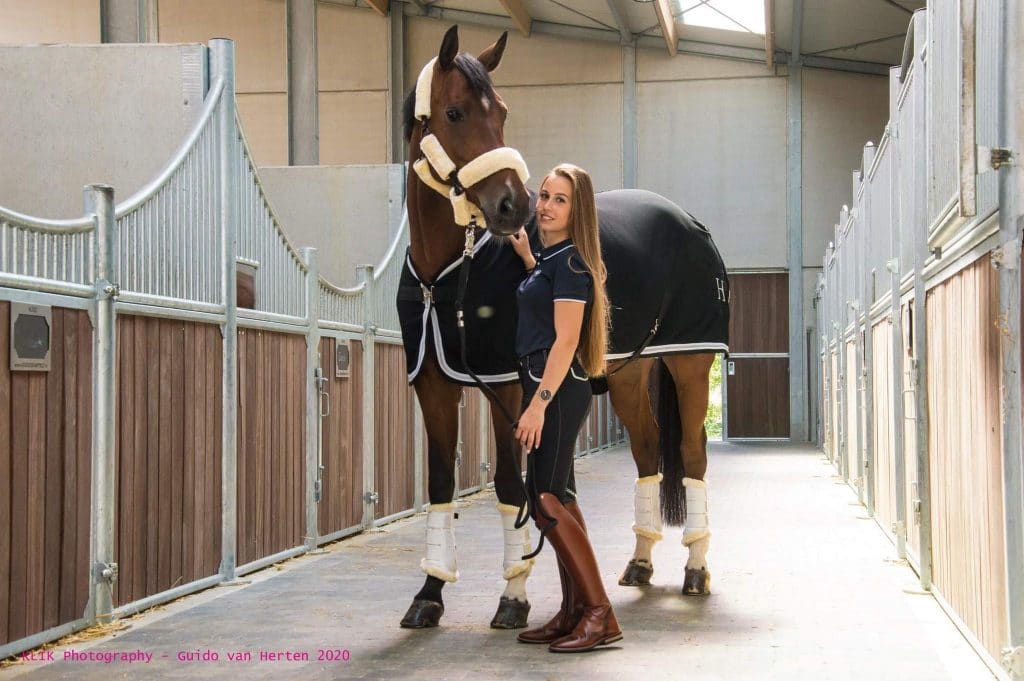 Visualizing the Year Ahead
A new year is always exciting! With the consistent success of Suraya Hendrikx, motivation is most definitely not something she struggles with. She is managing her stable almost completely by herself, attending classes online, coaching, and competing. Let's see what Suraya Hendrikx is doing to balance her routine in these COVID-19 circumstances.
Most stables work with some sort of schedule during the year, usually through sticky notes, whiteboards, or text messages. Suraya like many other young talents was looking to find a way to balance stable management with schoolwork to find the most efficient way to work. No matter what, she will begin her day out in the stable – 'My lessons start at 8.30 at the earliest so I try to ride 2 horses before that. But it's also possible that school only starts in the afternoon so I ride as many horses as I can beforehand.'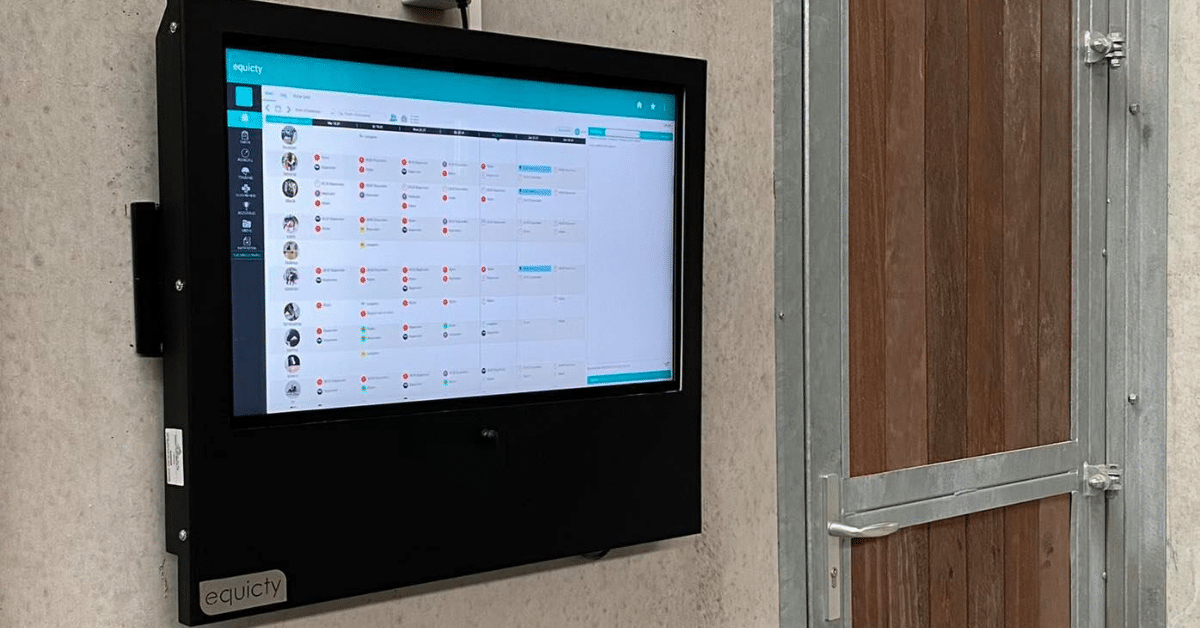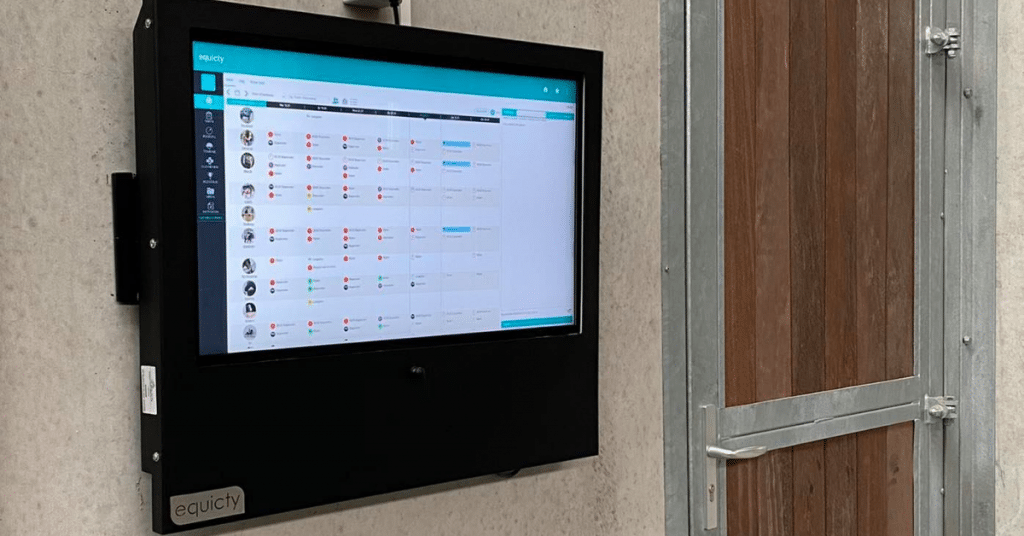 However, things were different before she started using digital stable management software to organize her stable. 'We used to have a whiteboard on the wall which was written up with what had been done with the horses that day. Now with equicty, it's easier and clearer to plan.' She makes her weekly schedule for the horses the week before, taking school hours into account.
Moving to Online Classes
The COVID-19 crisis has changed the way classes are organized in schools, causing Suraya to join her classes online. This does not change much in Suraya's weekly schedule with her horses but it gives her a lot more flexibility and time to spend with her horses. Normally, Suraya will ride between 5-8 horses on any given day.
The weekly plan is made through equicty's digital stable management solution one week in advance and states which horses will be ridden and which horses will be lunged according to the horses' individual training schedule. She had to take into account the school hours and the teaching that she also does, but things have changed.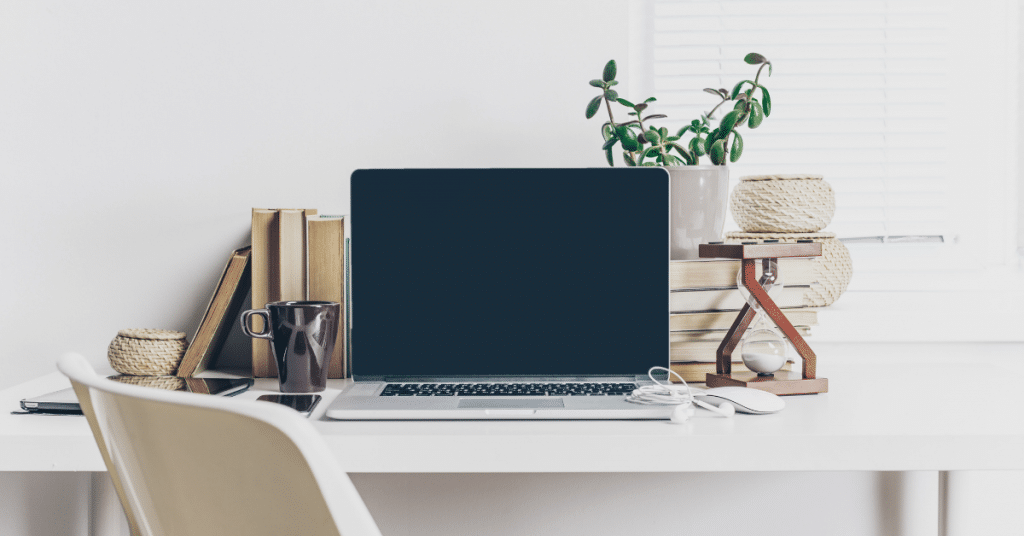 'Currently, all my lessons are online, that's much easier than when I had to go to school. It saves a lot of time and I can ride a horse during the lunch break. When I am at school that isn't possible.'
Competition Scheduling
Competition scheduling through equicty connects your team, your plan, your expenses, and your results together. Practicing digital stable management allows Suraya to integrate her competition plan into the daily schedule. This allows her to have full transparency over her dashboard. She can see her upcoming daily plan combined with the competition schedule for the entire year ahead.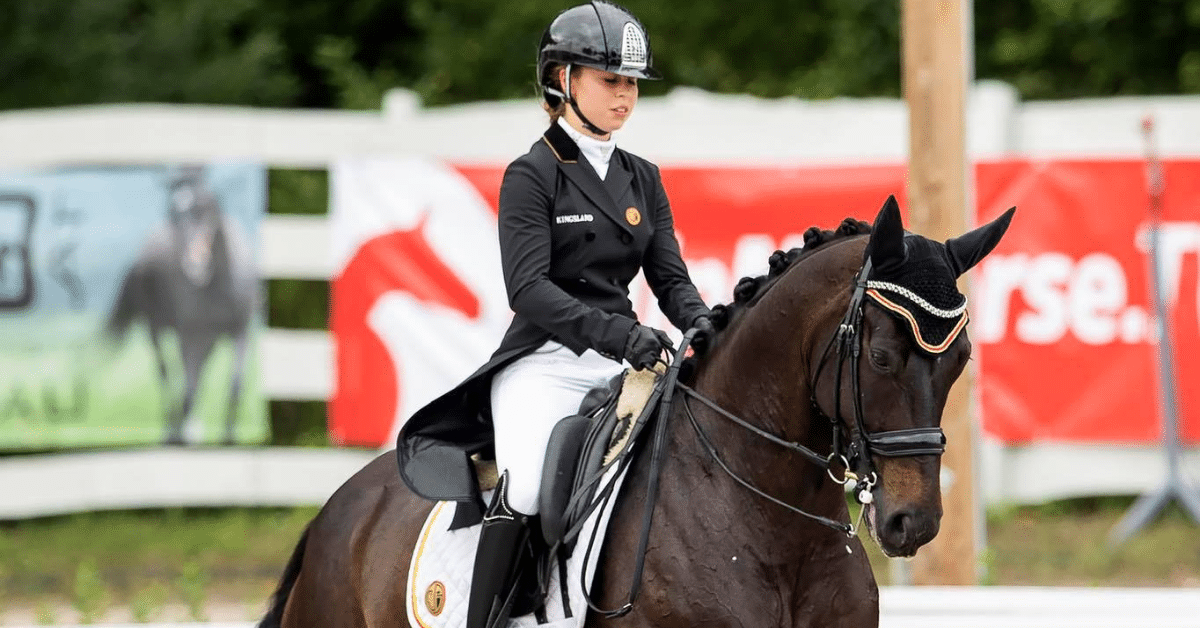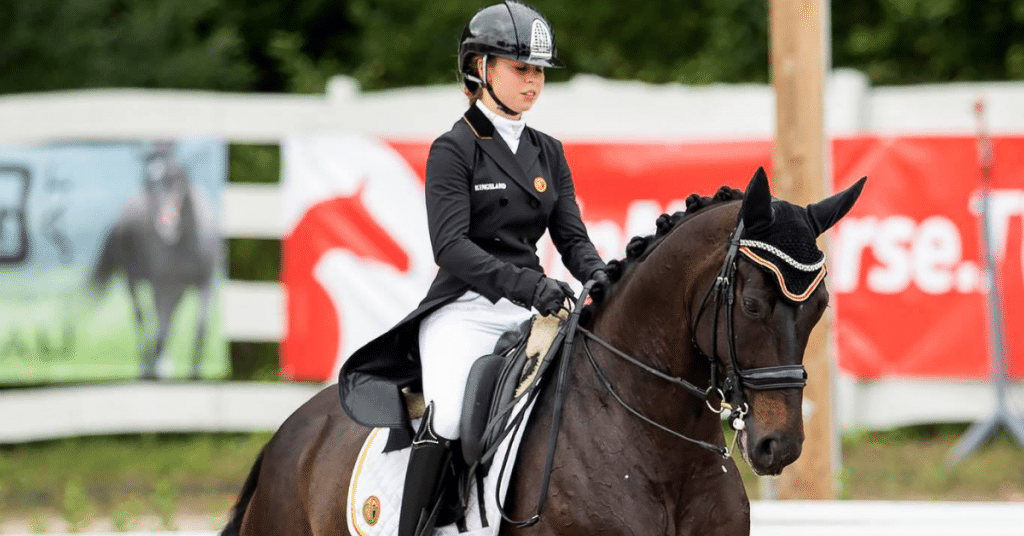 'On a yearly basis, I look up all the national and international competitions that have been announced and then I make a schedule based on which ones I want to ride. Of course, this may differ slightly as the year progresses, but I generally follow my plan.'
Stable Management Support
Although Suraya works hard in the stable herself, she is lucky to have a good support team behind her. She starts the day by putting the horses on the walker with the help of her parents.
Lore Vandeborne, a Grand Prix u25 rider is employed to ride some horses in the stable allowing Suraya to get a lot of help from her when she's at the stable. On top of that, they have somebody for mucking the stables.
During the competition season, Suraya has the support from her school to take time off during the week of an international competition – 'I have a top sports stature, so luckily the school is very understanding'.
Reflections on the Old way of working
A recent study has reflected on the current pandemic stating that 'the Covid-19 pandemic has led to an inevitable surge in the use of digital technologies due to the social distancing norms and nationwide lockdowns. People and organizations all over the world have had to adjust to new ways of work and life' 1. Suraya has not only switched to online learning through her school but her stable has switched to digital stable management to manage the horses' routine.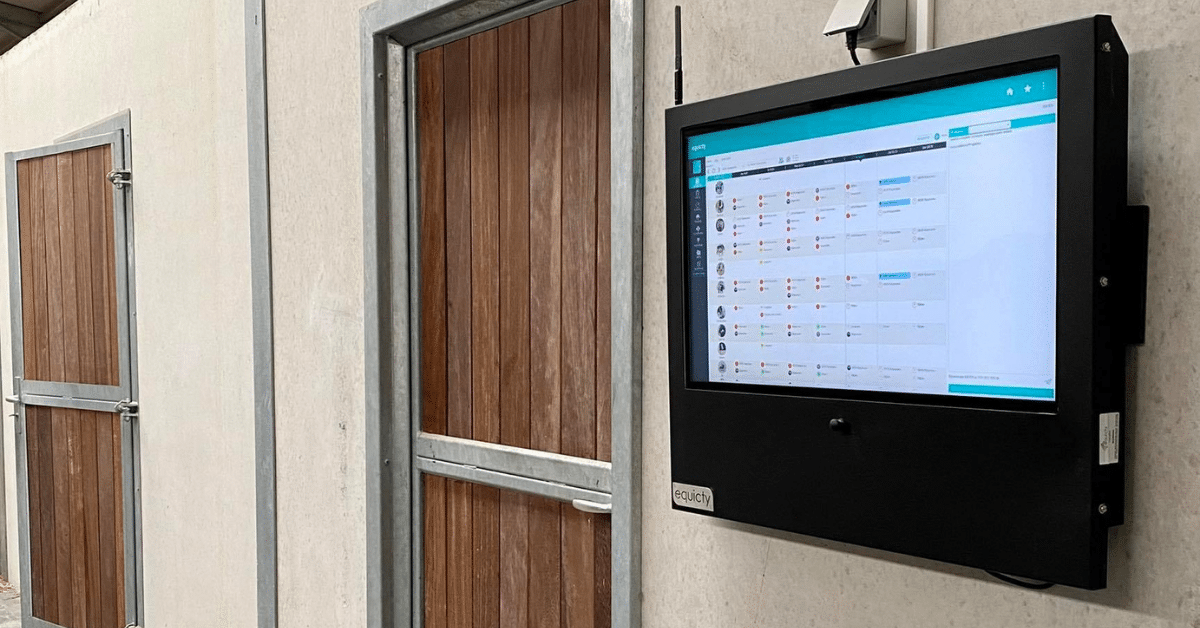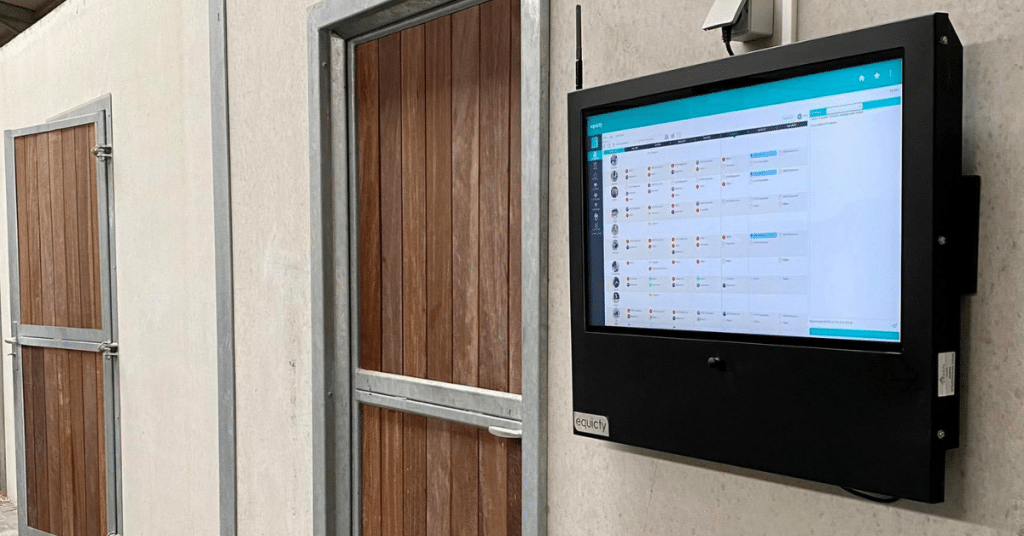 Now each horse has its own individual schedule within the weekly plan which is easily accessible by mobile phone or smart stable board. Besides training, the horse's health can be monitored – It's easy to see when a horse had medication, went to the vet or had a farrier appointment'. Everything that has to be done is recorded in what we call tasks, tasks are made and then completed.
5 Take-Home Points from Suraya
1. Digital stable management will be something that every big stable is going to use.
2. It's impossible to work without it if you have so many horses when combining with school, competitions, and teaching.
3. Every horse is unique, you have staff walking around that need to attend to each horse independent of their needs.
4. To keep the overview of the stables operation, it's just more simple with digital management.
5. With Equicty, it's easy to make bills If you have horses in training from owners. So if you have your own stable to run, you will need such a program.
References
De', R., Pandey, N., & Pal, A. (2020). Impact of digital surge during Covid-19 pandemic: A viewpoint on research and practice. International journal of information management, 55, 102171. https://doi.org/10.1016/j.ijinfomgt.2020.102171
If you require a digital solution to help you improve your organization and efficiency in your stable, try equicty. Save time, money, and stress by finding the best way to manage your stable. Try equicty's 21-day free trial today and receive expert support during setup.